In April of this year, the Doraville Police Department searched for a man wanted for numerous felonies in multiple countries. When he tried to hide in a house, K-9 Tryko was on the trail. Unfortunately, Tryko was injured during his apprehension of the suspect. Only a month later though, Tryko had healed and returned to full duty.
Clearly, Tryko was a hardworking K-9 with a fierce dedication to his work. This is one of the many reasons why he was awarded the AKC Paw of Courage award in August.
Today we are sad to learn that Tryko has passed away due to issues from his injury in April. Now we celebrate his life and the work that he accomplished as a police dog.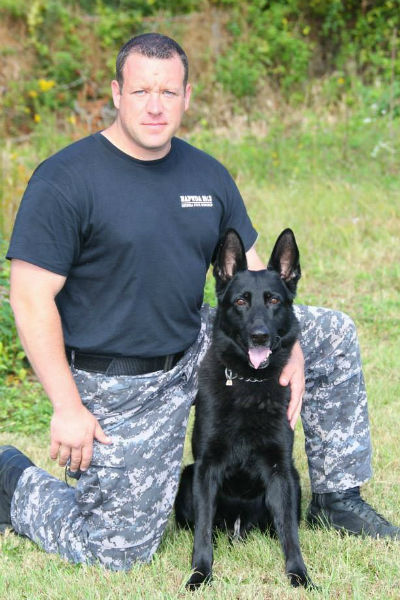 Tryko served as a member of the Doraville Police Department since 2006, working with his handler, Officer Jason Deyette. Tryko was responsible for 700 suspect apprehensions and 600 drug seizures. Additionally, he worked in the community, meeting children at schools, churches, and K-9 demonstrations.
According to Doraville PD, Tryko is considered a legend. We hope everyone will remember him as such.
A heartfelt thank you to Tryko and all of the K-9s and handlers that risk their lives everyday to protect our communities.
Related:
Atlanta Obedience Club Honors AKC Paw of Courage Recipient, K-9 Tryko
Congratulations to the Second Round of AKC Paw of Courage Award Recipients
https://www.akc.org/wp-admin/admin-ajax.php
Get Your Free AKC eBook
Canine Good Citizen (CGC)
This program is recognized as the gold standard for dog behavior. In CGC, dogs who pass the 10 step CGC test can earn a certificate and/or the official AKC CGC title.