It may look like a fun game of fetch or an obedience exercise, but Labrador Retriever Otis, seen in the video, was giving a lesson in how dogs keep people alive. He was just one of the four-legged participants at Bark at the Park, a special highlight of San Francisco Fleet Week, 2015.
Otis is from one of the U.S. Marine's elite K-9 units, trained to use his exceptional sniffer to find improvised explosive devices.
On the beautiful sunny morning of October 10, 2015, Otis demonstrated how he works off lead at a distance of 100 meters, watching for signals from his handler to tell him what to do.
"Throughout boot camp we as Marines are told we must show instant obedience to all orders, and we must carry out those orders without failure," said Sergeant Edgar Ramirez, a dog handler with 1st Law Enforcement Battalion, I Marine Expeditionary Force Headquarters Group. "The same kind of mindset is instilled in our dogs at a very young age. We spend as much time with our dogs as we can to ensure they are well taken care of and completely capable of performing the tasks that are required of them."
Of course, members of the public were invited to bring their own dogs to the event, representatives of those performing the most important job of all—beloved companion.
San Francisco Fleet Week's Bark at the Park featured military and civilian K-9 experts, reminding us how dogs protect people in all walks of life—from people in wheelchairs to soldiers fighting wars—including:
* U. S. Marine Corps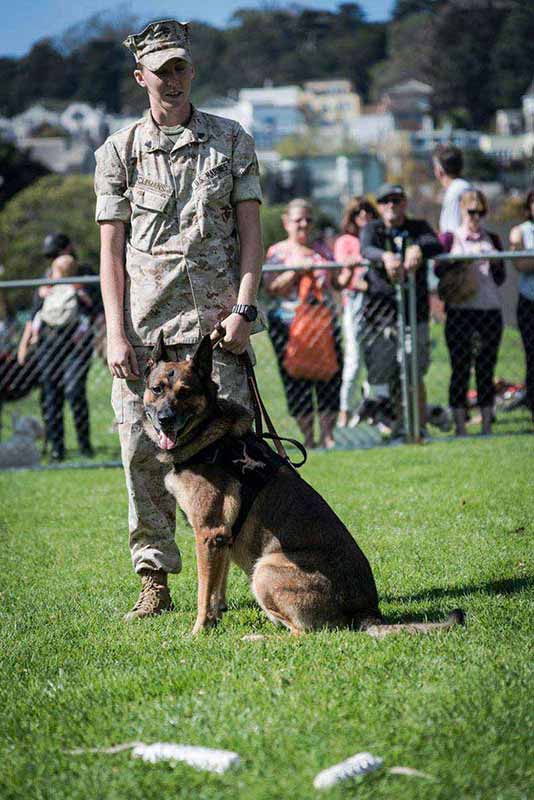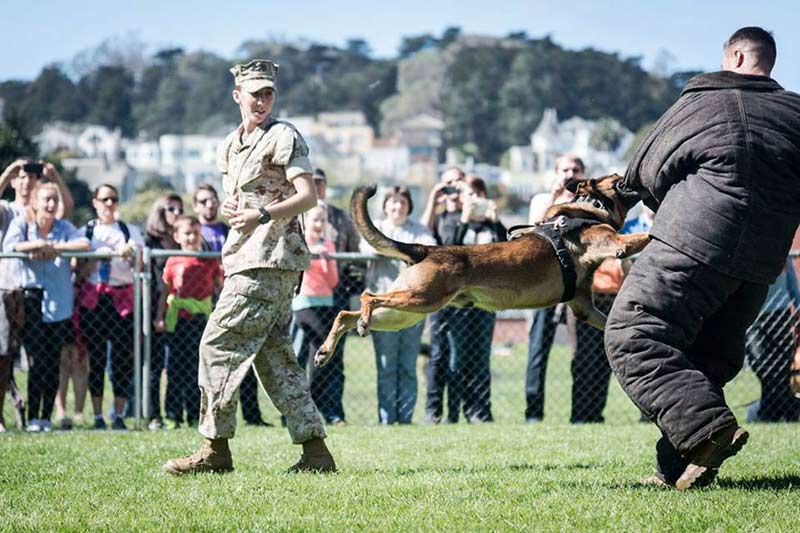 * U.S. Coast Guard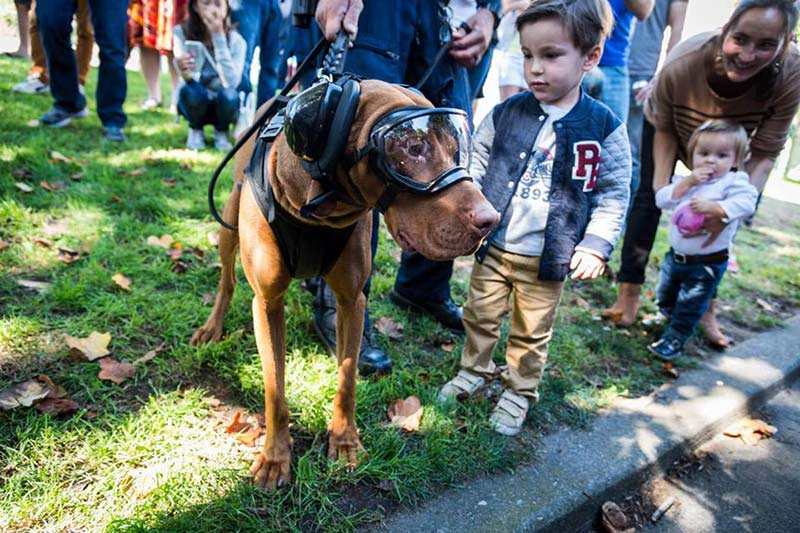 * Canine Companions for Independence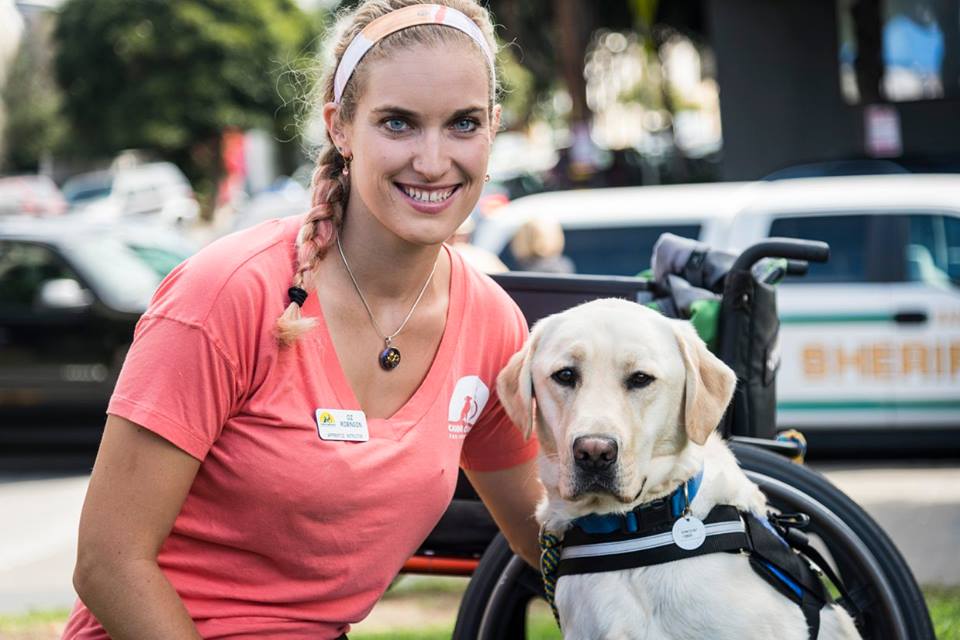 * U.S. Department of Border Protection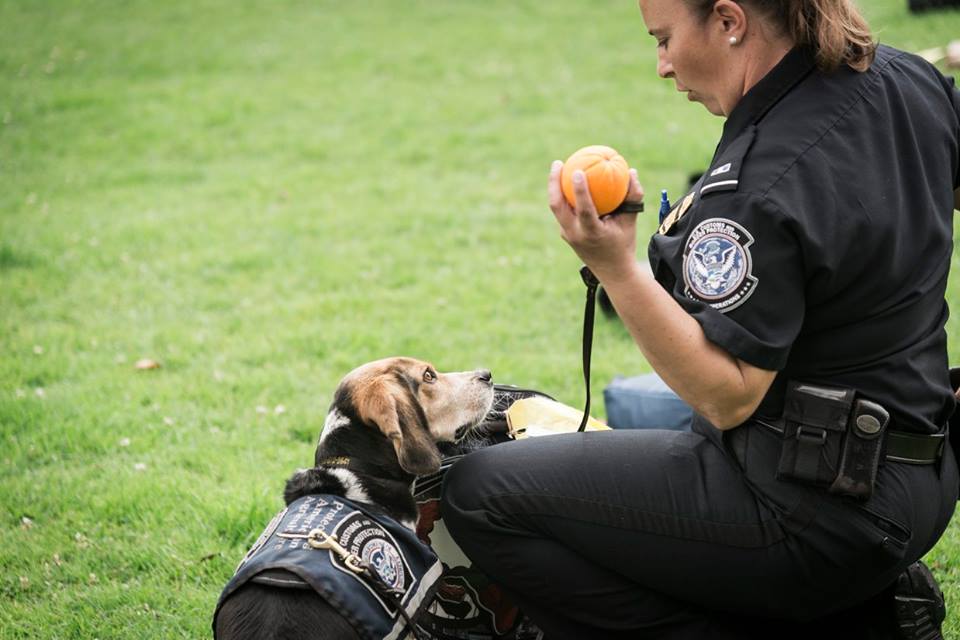 * San Francisco Police Department (That's officer Kiwi, part of the SFPD's anti-bullying education task force.)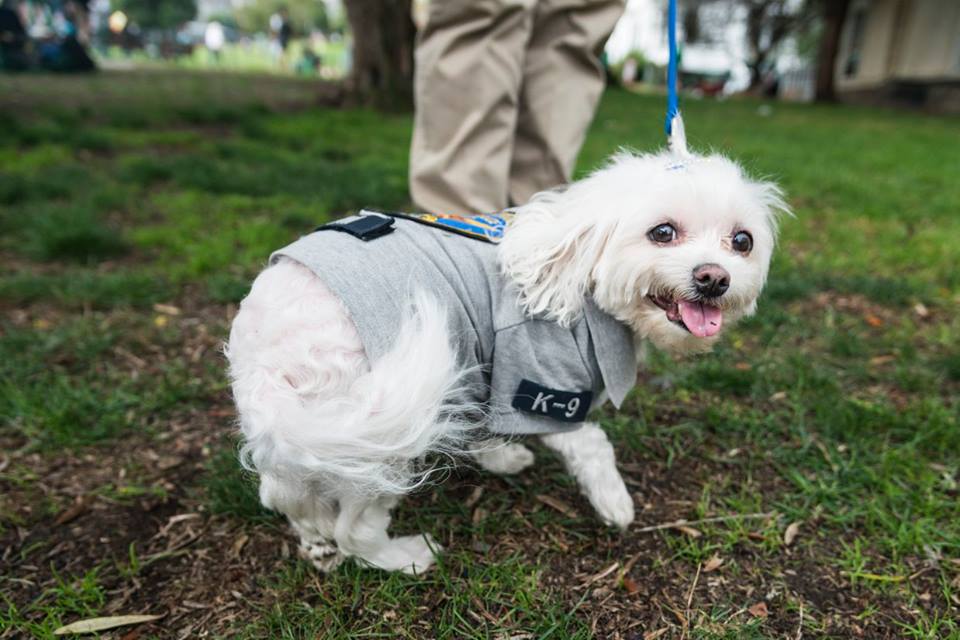 Photos by Kathryn Mussallem
See Otis and other Marine K-9s perform.