Haus, the 2-year-old German Shepherd Dog who stood between a venomous rattlesnake and his 7-year-old owner, Molly, has returned to his Tampa home after spending a week in an emergency clinic.
Haus's condition was touch-and-go due to the amount of venom in his blood after being bitten by the snake an estimated three times. But thanks to the dedicated care of veterinarians at Blue Pearl Veterinary Partners and a crowd-funding effort through GoFundMe, which paid for the many bottles of antivenin needed to treat him, he now has a good long-term prognosis.
"This is why I do my job," said Dr. Danielle Pollio, one of the veterinarians who treated Haus.
Donya DeLuca, Haus's owner and Molly's mother, remains grateful to Haus for his brave act. "He was protecting my child," she said.
The Go Fund Me account raised more than $50,000, well over the $28,000 goal, before the page organizer urged people to instead donate to a German Shepherd rescue, where the funds not used for Haus's care will be donated.
Get tips on protecting dogs from snakes here.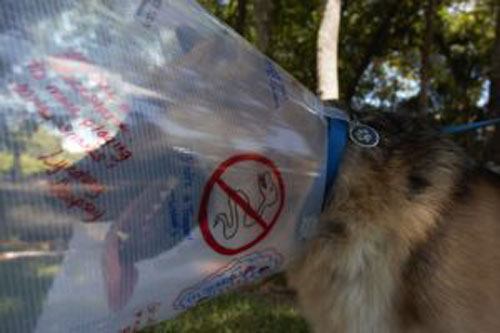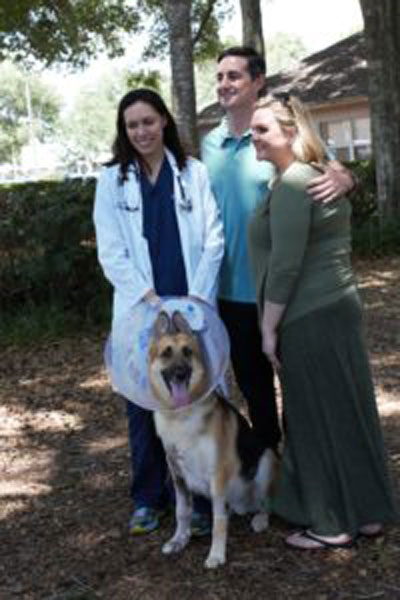 Related: 
German Shephered Saves 7-Year-Old Girl From Venomous Rattlesnake
https://www.akc.org/wp-admin/admin-ajax.php
Get Your Free AKC eBook
Emergency First Aid for Dogs
Even the most responsible pet owner can't always protect their pet from a sudden accident or illness. Getting your pet immediate medical attention can be the difference between life and death. Download this e-book to learn more about what to do in an emergency situation.