Last weekend, a Sussex Spaniel, named Duncan, made a huge splash at a North American Dock Diving event in Greensboro, North Carolina, becoming the first of his breed to earn an AKC Dock Diving Novice title and AKC Dock Diving Junior title.
Dogs have been able to earn AKC titles in this water sport since June 2014. Open to all breeds, including mixed-breeds, and ages (from 6 months and up), this sport requires a dog to leap into a pool, going for distance, speed, and height.
According to Duncan's owner, AKC staffer Barb Ohmann, Duncan was originally nervous about taking the plunge. "Duncan has always been a swimmer, but since he was a puppy, he has always jumped onto one of the blue rafts…surfing across the pool," Ohmann says. She knew her dog loved the water, but how to make him take that final step of going from dock to pool? "We had the talent but needed the key," she says.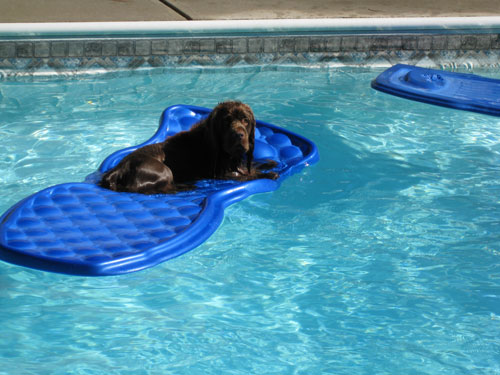 She soon discovered the key was a fish named Nemo.
When Duncan saw the battery-operated clown fish toy bopping around the water, he lost all inhibitions. "Duncan jumped right into the water over and over—no rafting," Ohmann says. "He would have jumped for his fishie into the night."
So when she, Duncan, and Nemo showed up at the North American Dock Diving event in conjunction with the Greensboro, North Carolina, show, they may have gotten some strange looks. But Duncan also got the bragging rights of being the first Sussex Spaniel to earn an AKC title in the sport.
"Sussex are a very determined cheerful breed; his line is noted for having a passion for routine and consistency," Ohmann says. "They respond fabulously to positive training methods."
So how did she train her former rafting-only dog to earn the coveted title (and spot in AKC history)? Ohmann explains:
"Consistency was very important. I had the best luck with me placing his feet on the edge with an actual verbal command 'feet on the edge.' I would then give him a reassuring pat with verbal praise and then as I would stand up I used the commands 'Duncannn, Readddy, Goooo!' Off the dock he flies. Once his confidence on the big jump (a long way down for a short dog!) was there, he jumped without the placement of his feet and the reassuring pat." Get more training tips for this sport here.
And they're not resting on their laurels. "Our next goal is to add the running jump, which will increase his distance," Ohmann says. "Onward and upward we go!"
With Nemo, of course.
See him in action here:
Duncan prepares…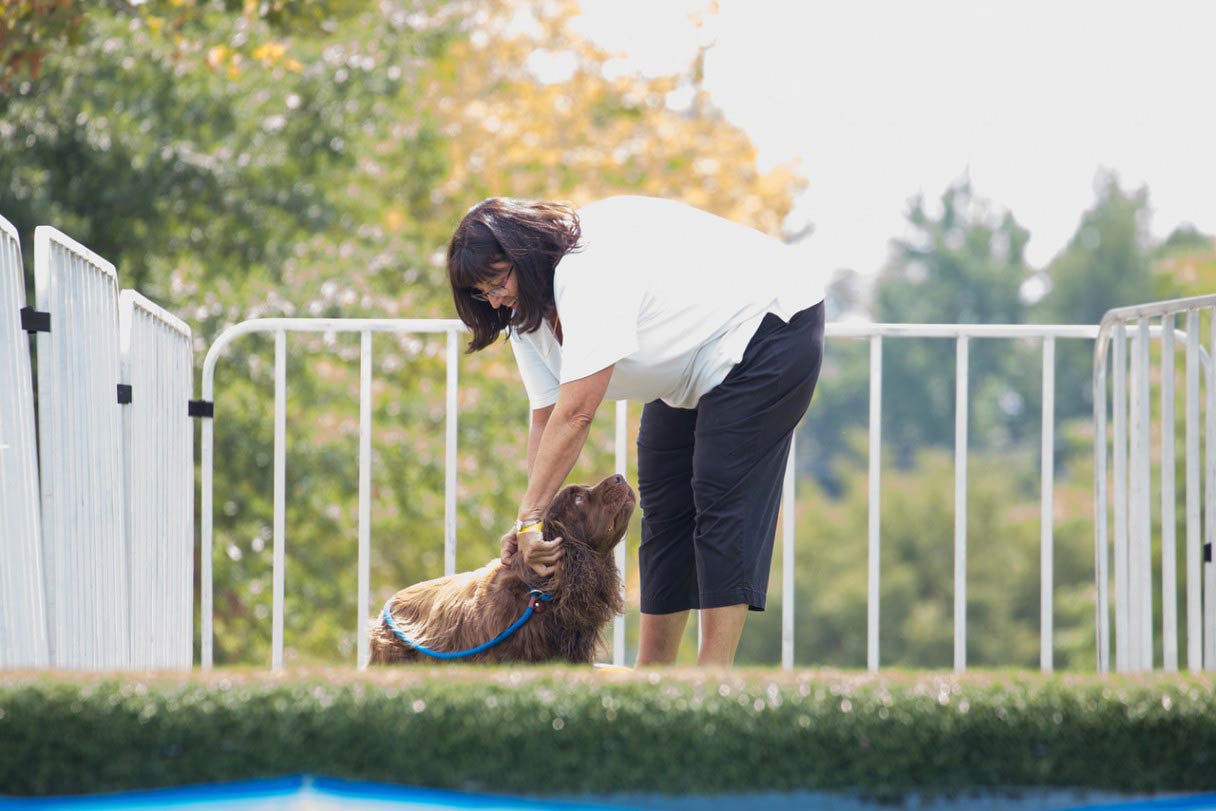 He pauses to contemplate… will he take the plunge?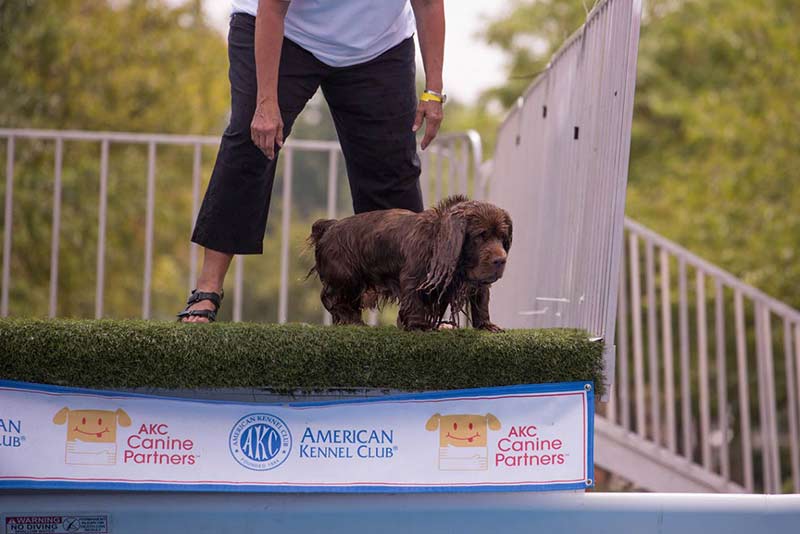 Of course he will! Up and over!
Finding Nemo…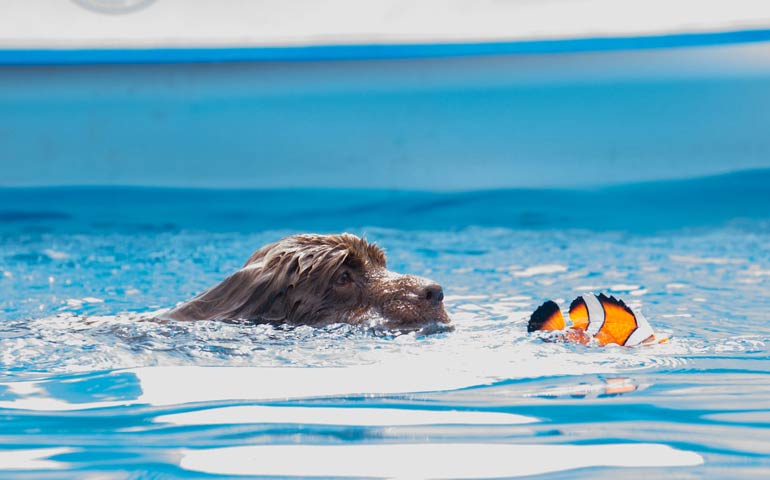 And the big payoff! Congrats!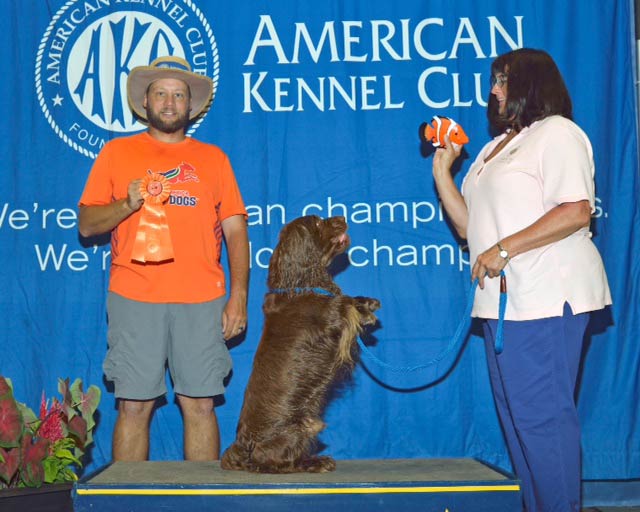 Interested in trying dock diving? Click here to learn more about it.
Also, be inspired by the owner of two dogs who will be representing the USA at the DockDogs World Championship this fall. Read that article here.
Get started with the AKC's Dock Diving training series (yep, it's free!) below (or by clicking here):