"You might be able to fool a kiosk, but you can't fool a canine's nose."
Those words were spoken by Paul Nardella, CBP Assistant Port Director for the Area Port of Philadelphia, after a woman who was traveling from Athens, Greece, to Philadelphia with almost $40,000 of undeclared currency and plants was caught by a Beagle employed by Customs and Border Protection (CBP) at Philadelphia International Airport.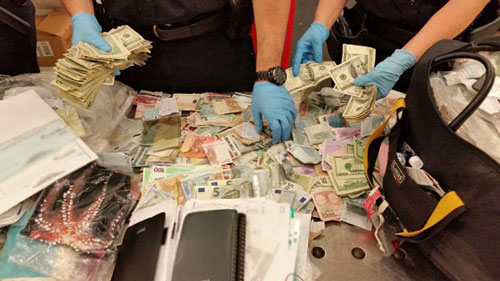 K9 Auburn signaled on the woman's luggage, which contained $39,715 in U.S. dollars and Euros and 18 plants with roots, four peach pits, and basil. Travelers must declare more than $10,000 in cash and must have a permit to bring agriculture products into the U.S.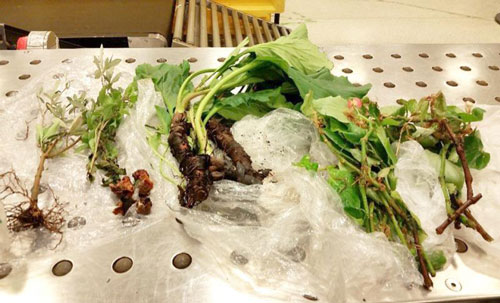 According to CBP, the woman, who is not named because she was not criminally charged, answered "no" to questions concerning agriculture products and currency exceeding $10,000 on a self-serve kiosk at customs.
She was traveling through the "Global Entry" program, which allows trusted travelers to pass through customs quickly. Travelers who apply for the program are prescreened and interviewed.
The woman was fined $500, the cash was seized, and her Global Entry status was revoked.
"These seizures illustrate again how CBP and our nation benefits tremendously from the expertise of our four-legged partners," says Nardella in a press release. According to CBP, Auburn is one of three agriculture dogs working at Philadelphia.
As for Auburn, she got her favorite treat.
https://www.akc.org/wp-admin/admin-ajax.php
Subscribe to Family Dog
AKC FAMILY DOG MAGAZINE
This article was originally published in AKC Family Dog magazine. Subscribe today ($12.95 for 6 issues, including digital edition) to get expert tips on training, behavior, health, nutrition, and grooming, and read incredible stories of dogs and their people.