From their adorable little bodies to their perpetually sad looking faces, Pugs are beloved by so many people. This list includes the perfect gift for any Pug owner or lover.
1. Umbrella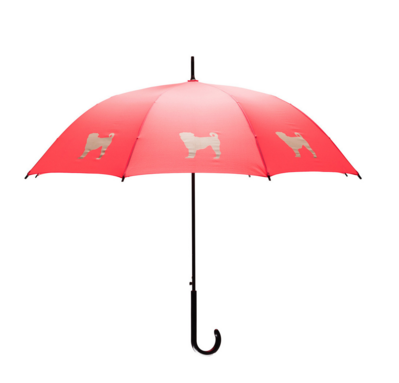 A walking stick-style umbrella that is both useful and stylish.
2. Scarf
A lightweight, infinity scarf that is stylish enough for all the different Pug-lovers in your life.
3. Tea Infuser
A Pug-shaped tea infuser for those Pug lovers who enjoy relaxing at home with their beloved breed and a good cup of tea.
4. Wine Glass
So you can "cheers" to your Pug!
5. "101 Uses For A Pug"
A picture book of the many uses for a Pug throughout the house including: security system, weed killer, and foot warmers.
6. Pug Mug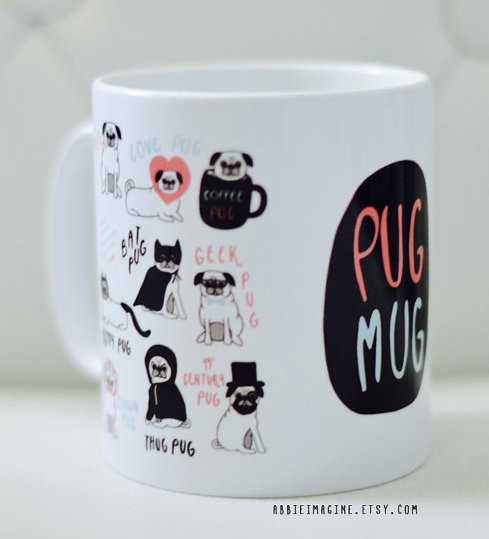 A mug with all the different sides to the Pug: Bat Pug, Geek Pug, and Thug Pug.
For those who love the stubborn little rascals that Pugs are, this book is essential for helping with the day to day arguments between Pugs and owners.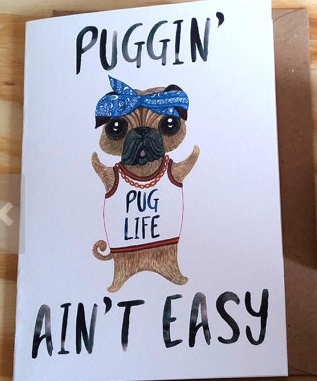 A birthday card for the Pug-lover in your life. The Pug Life is tough, but a lot easier when you have your favorite Pug by your side.
9. T-shirt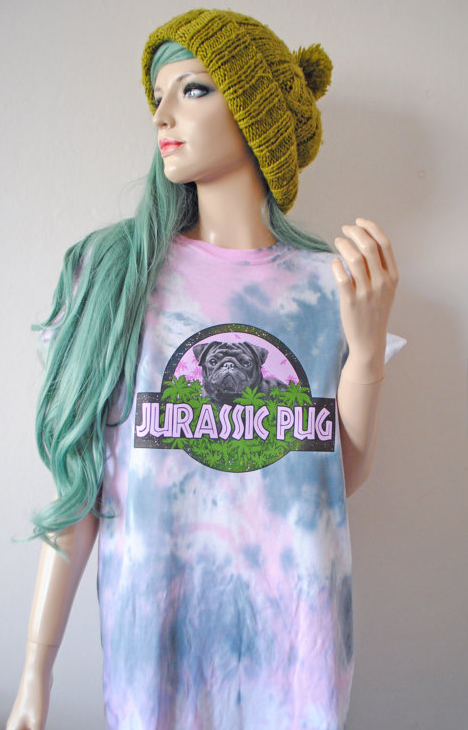 Because we all know that Pugs are secretly as ferocious as a T. Rex … or nah.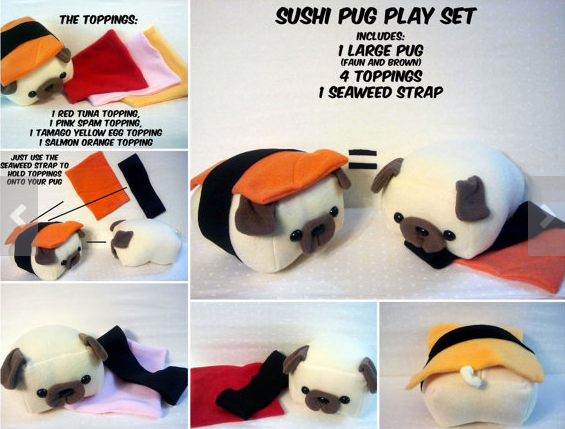 The perfect play set for the sophisticated younger generation of Pug-lovers.
11. Stickers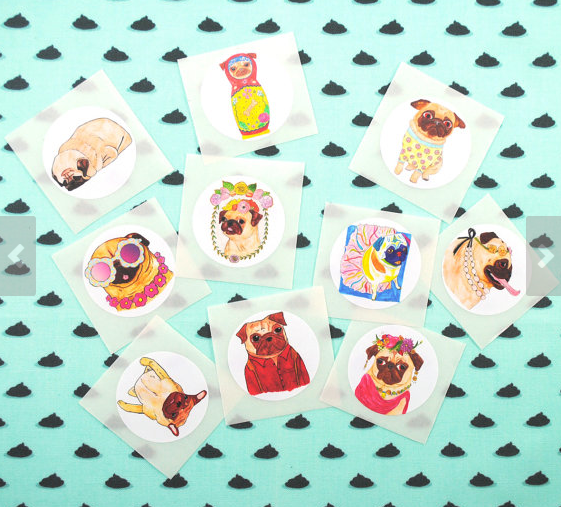 Silly and cute, these stickers are similar to the very dogs they portray, the Pug.
12. Slippers
These slippers are perfect for anyone who loves Pugs. They have a very realistic, and adorable, picture of a Pug on the toes.
13. Pillow
The sad, sweet face makes all of us want to hug a Pug, or at the very least this decorative pillow.
14. Coloring Book
Pugs already come in different colors, but why not create some of your own new mixtures with this coloring book?
15. Pug Tea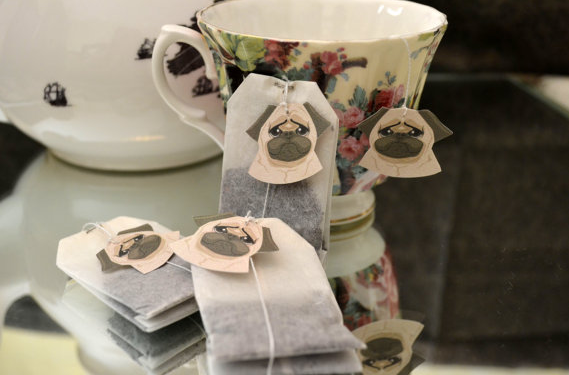 A custom made tea for Pug-lovers. Complete with Pug pictures on the tea tabs.
16. Water Bottle
They say you should drink water throughout the day, well, it just got easier with this customized Pug water bottle.
17. Purse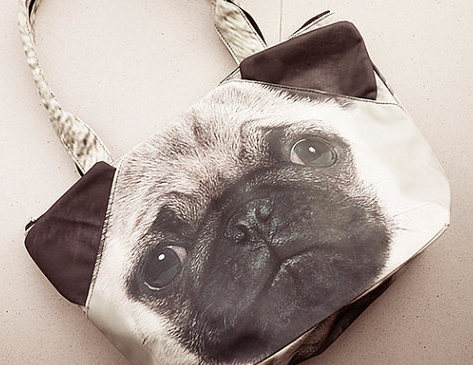 This Pug-faced purse is the perfect fashion accessory for any outfit.
18. Head band
Whether for sleeping or out on the run, this Pug head band works for many occasions.
Pugs are playful, charming, and loving companions. Learn more about the breed here. If you think this breed is right for you, check out the AKC Marketplace for Pug puppies.
https://www.akc.org/wp-admin/admin-ajax.php
Get Your Free AKC eBook
Tips for Responsible Dog Owners
This e-book is a great resource for anyone who's considering dog ownership or already owns a dog. Download for tips on how to be the best dog owner you can be.