Yellow Lab, Chocolate Lab, Black Lab, yes please! But for those single-Labrador Retriever homes, any of these gifts might do in the place of a Lab of each color. Yellow Lab owners might love Yellow Labs, but no Lab-lover will turn down a Chocolate Lab scarf. Here are 20 items that are must-haves for every Lab lover:

1. Umbrellas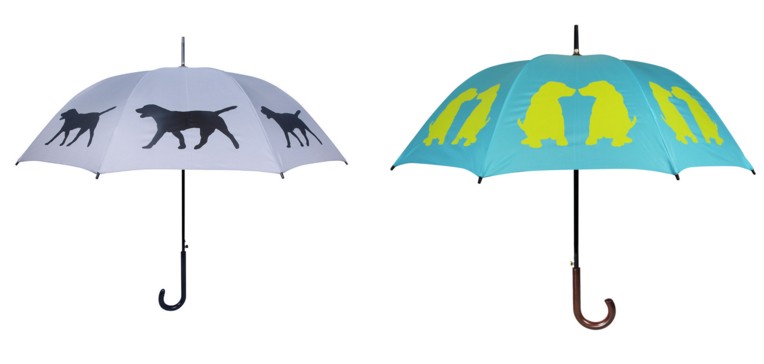 These two choices of umbrellas make a great accessory when walking your dog or just when you have to run out to the store for more tennis balls.

The best part of these salt and pepper shakers is that you don't have to pick whether you love Yellow Labs or Chocolate Labs more, you can have one of each!
All dogs teach us a lot about life, but Labradors just might teach us the most about love AND life. This book points out all the funny, sweet and serious traits of owning a Labrador.
4. Box sign
Like the Beatles sang, "All you need is love, love. Love is all you need." Guess they didn't have a Labrador, because a Lab might be all you need.

5. Music Box
The music box plays "Wonderful World," and you can keep the original picture in the frame or replace it with one of your own Lab.

Environmentally friendly and in the shape of a Black Lab, that's everything to love about this solar garden light.

7. Earrings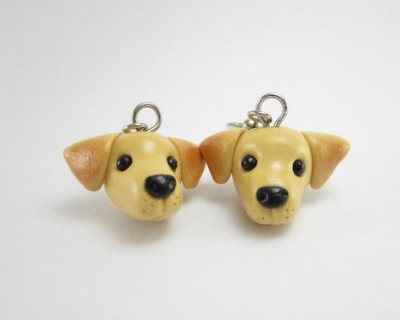 Fun, flirty, and adorable. Not all accessories have to be serious all the time, sometimes cute little Lab earrings complete the outfit.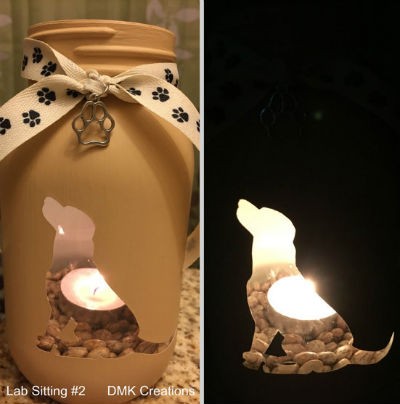 This mason jar tea light looks great during the day as decoration, but also at night set up with a candle creating a Labrador silhouette.
9. Magnet sets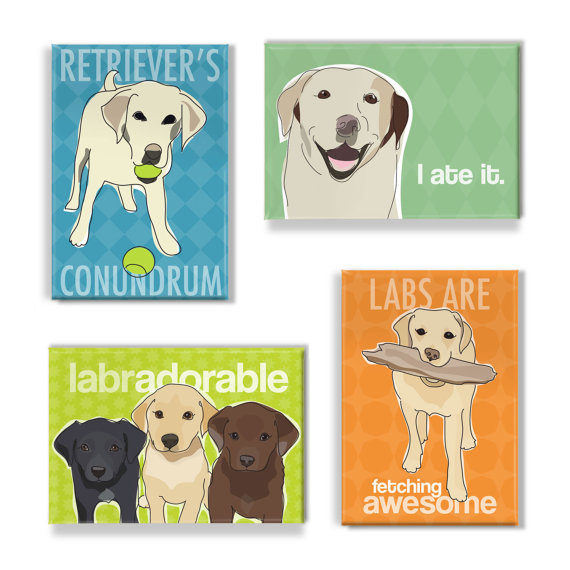 Handmade magnet set of all of your favorite "Labrador-isms."
This Labrador dishwasher magnet takes away the age-old quandary, "are the dishes clean or dirty?"
11. Puppies calendar
Labrador puppies. All. Year. Long. Enough said.
12. Pillow cover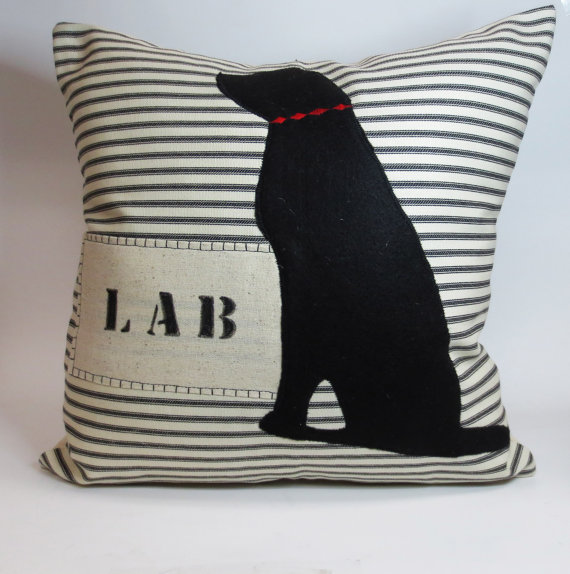 Hand-made and eco-friendly, this pillow cover is a great addition to any Lab-friendly home.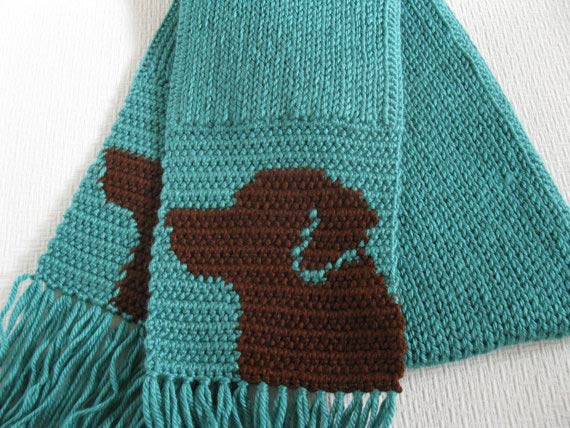 It might be cold out when walking your favorite Lab, but that doesn't mean you can't bundle up with a soft Chocolate Lab scarf.
14. Art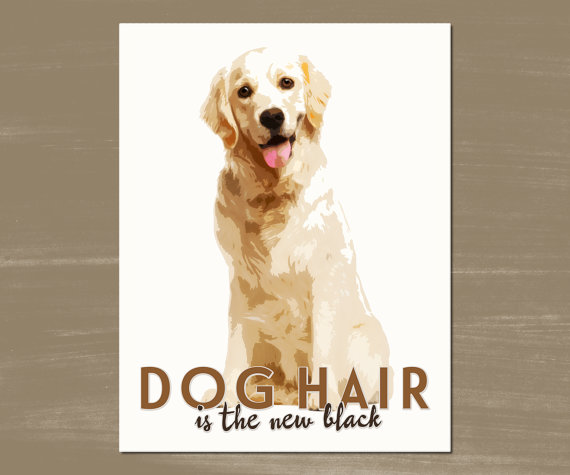 The next time a visitor complains about the amount of dog hair in your house, kindly point them to this sign.
15. Coasters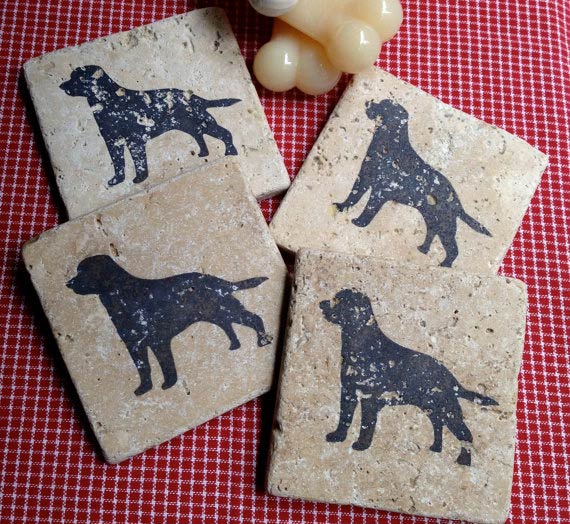 These natural stone coasters are subtle and classy, much like the lovable Labs they represent.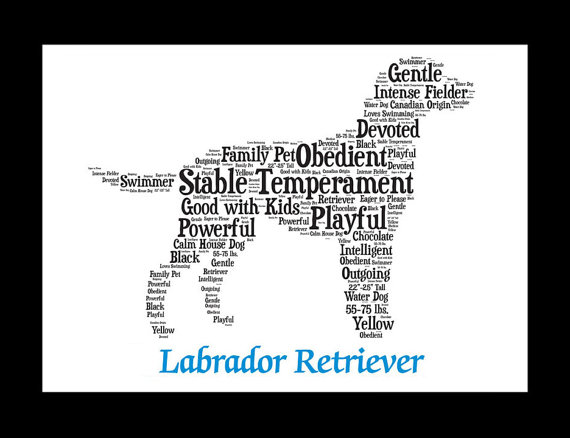 From "intense fielder" to "good with kids" and everything in between, this handmade wall art of the Labrador Retriever showcases the many wonderful qualities this breed has come to be known for.

17. Mug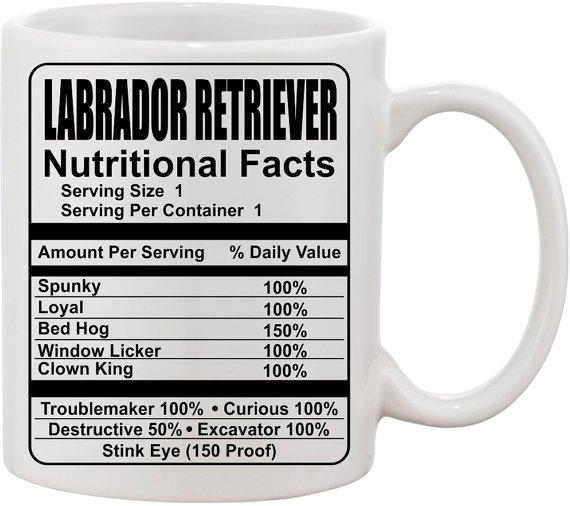 Just in case you were wondering what your daily dose of loyalty was from a Labrador, this mug says it's 100 percent, but be careful, the Lab is 150 percent a bed hog.
18. Cuff links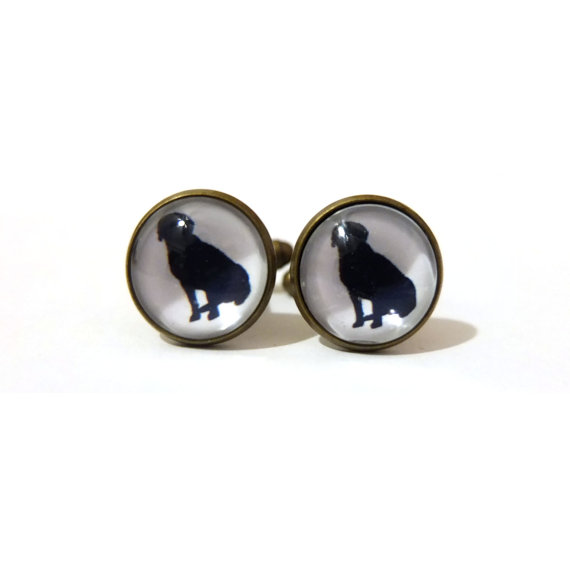 A cute little silhouette of the Labrador Retriever on a set of cuff links is perfect addition to any work day.

19. Onesie
The Lab is well known for being good with kids, so it only makes sense for the little one to have a onesie proclaiming this fact loud and proud.
20. Wall art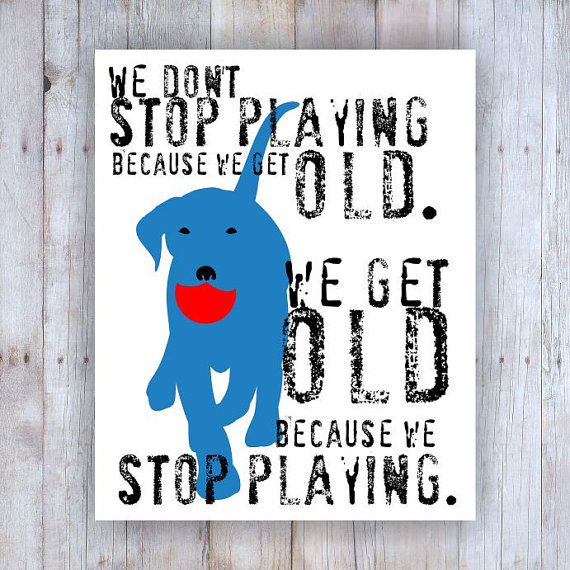 For all the times you feel too lazy to take your beloved Lab outside to play ball, just remember constant ball playing keeps him young.

Canine Body Language – your dog is trying to tell you something
Dogs communicate their wants, needs, happiness and fear primarily through body language. Are you ready to learn what your dog is trying to tell you? Download this e-book to learn more.