For Picks of The Litter, a regular book review series, Ranny Green critiques "K9-5: New York Dogs at Work
" featuring photographs by Michelle Rose (Pointed Leaf Press).
No matter what their working environment, New Yorkers love their dogs and prefer to have them alongside.
Whether they're stress reducers or inspirational cohorts, the four-legged characters you meet up close and personal in this vibrant collection of 2-to-6-page workplace environments consider themselves the centerpiece in the selected law offices, hair salons, art galleries, jewelry boutiques, interior-design studios, furniture and textile showrooms and architects' offices.
You will be greeted by a vibrant mix of purebreds and mixes of all shapes and sizes, replete with colorful backdrops and invariably find the subject on the couch or cushion, whatever meets its comfort zone.
Noted New York dog trainer Bash Dibra writes in the Preface, "I often say that all dogs are 'diamonds in the ruff,' and with a little 'polishing' can shine like stars anywhere, anytime, including the workplace."
This volume is organized by positions, beginning with CEOs, followed by Personal Assistants, Partners, Associates, Office Managers and Secretarial Pool, with each entry entitled with the dog's name.
Kelly Koester, the book's producer, says there was no standard selection process for those featured. "Many are friends, business acquaintances or referred by other subjects, but I also found them through looking at various hashtags online and through other sources."
Photo shoots were never longer than day and often finished within three to four hours. Altogether the photos were shot over 10 months with layout and editing requiring another two months.
Koester said for a couple of offices an advance look was made to check out the space and layout with which they would be working. "For others, we were sent scout shots ahead of time."
"K9-5" is an ambitious, breezy look at the adventurous spirit of the human-animal bond. The focus throughout is fun and engaging and packed with compassionate realism.
Here are a few select images from the book: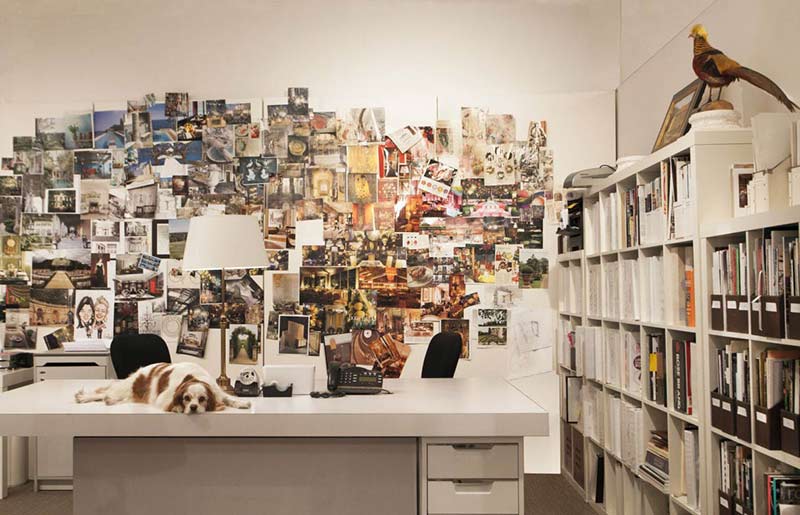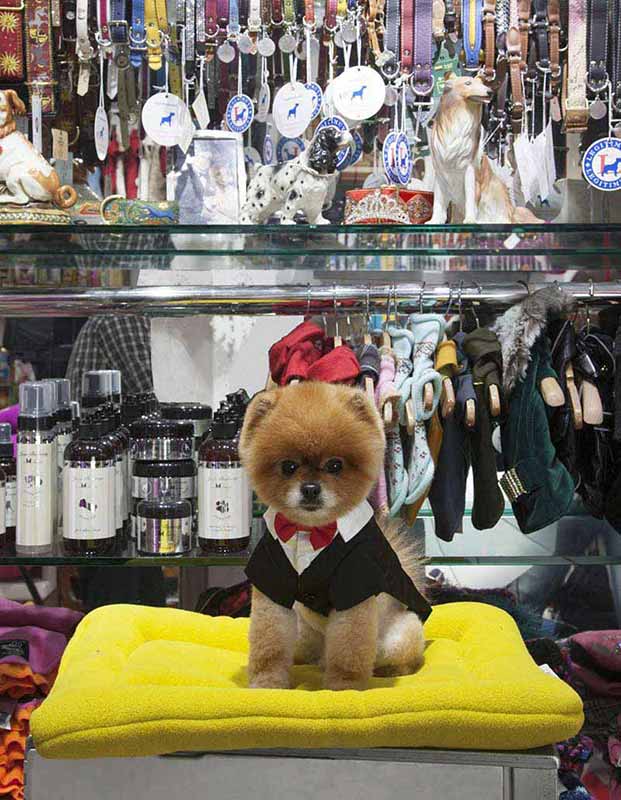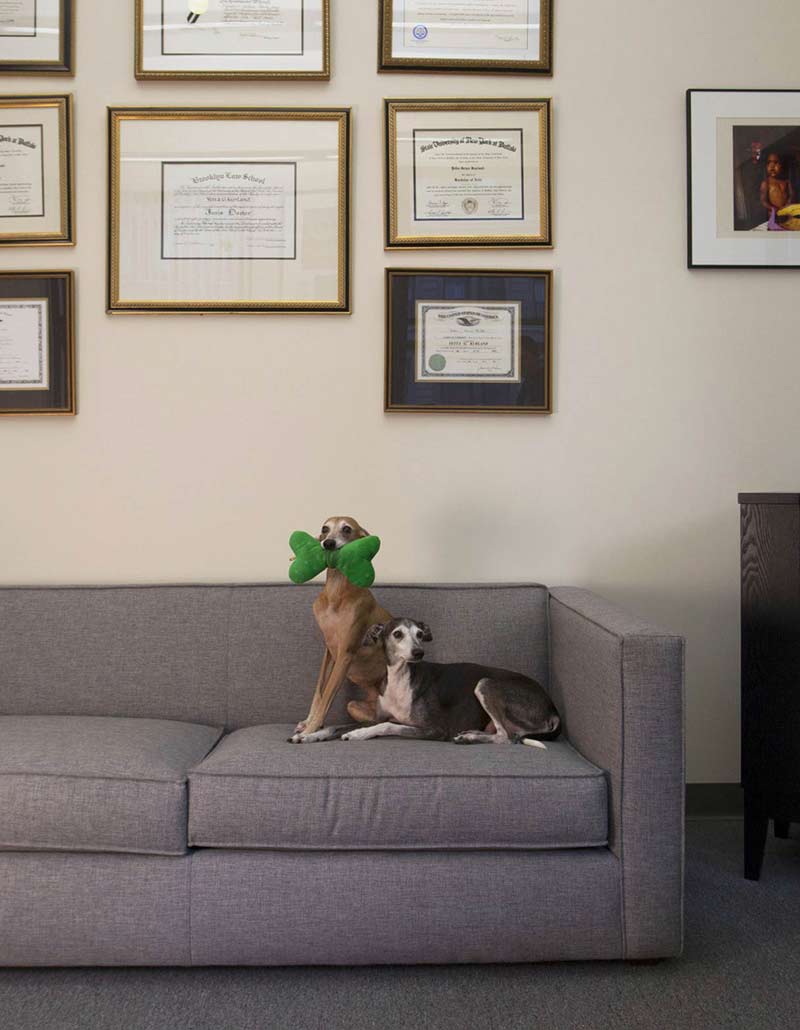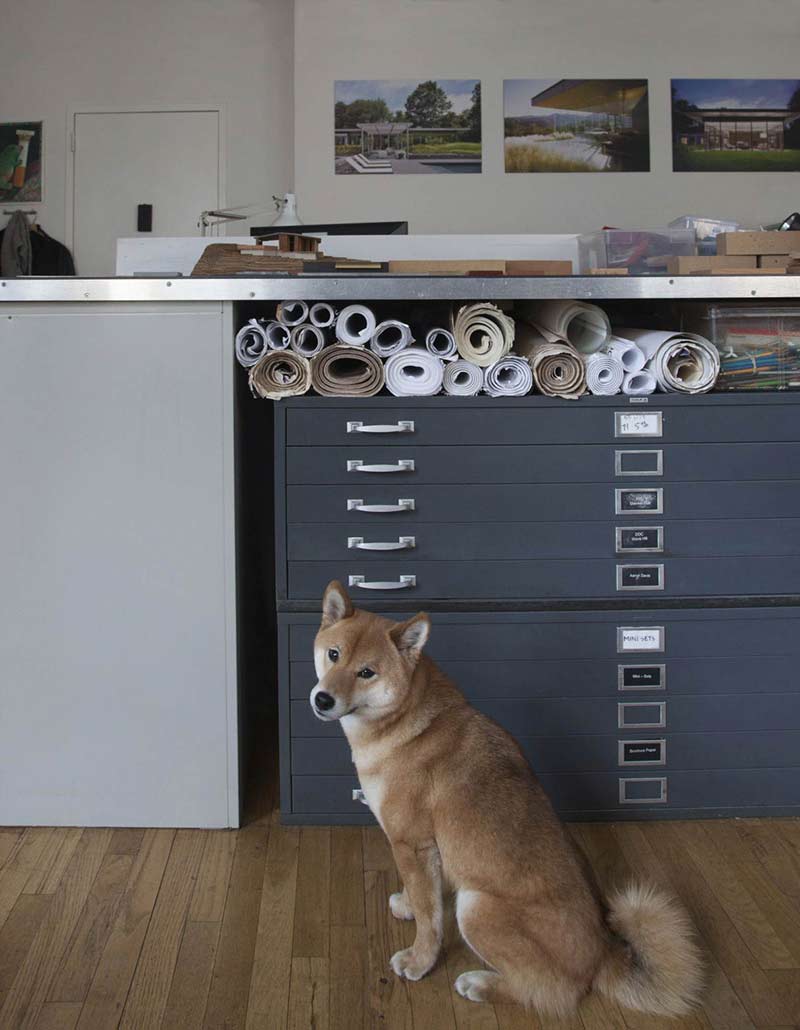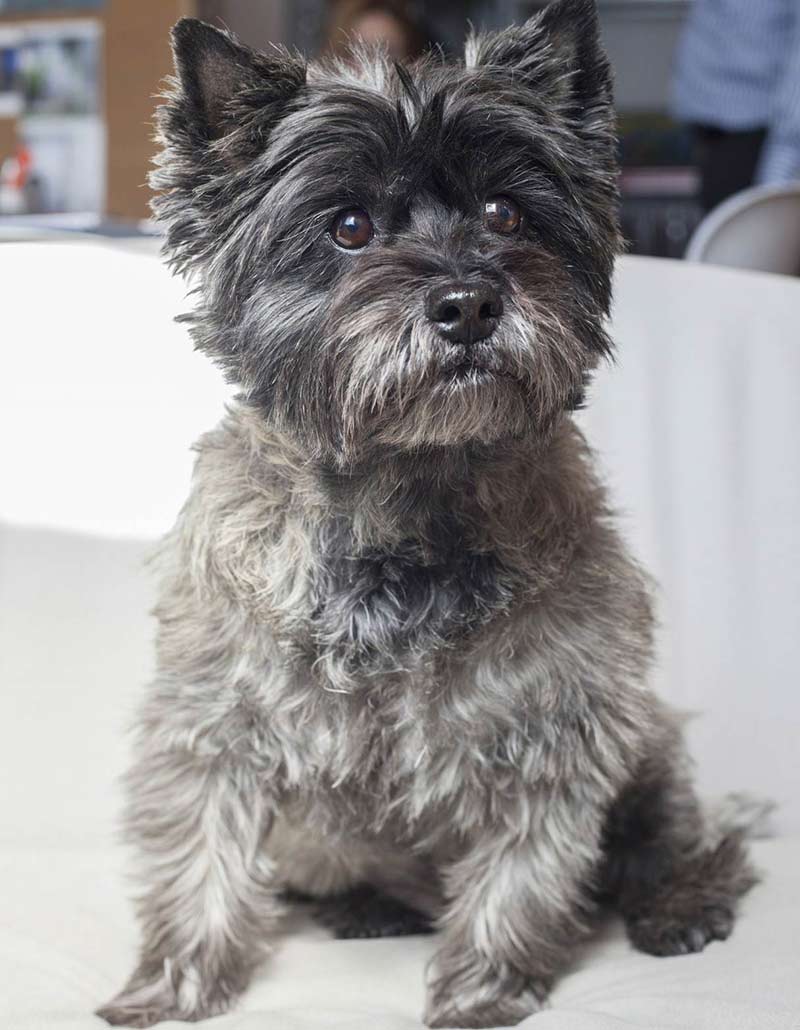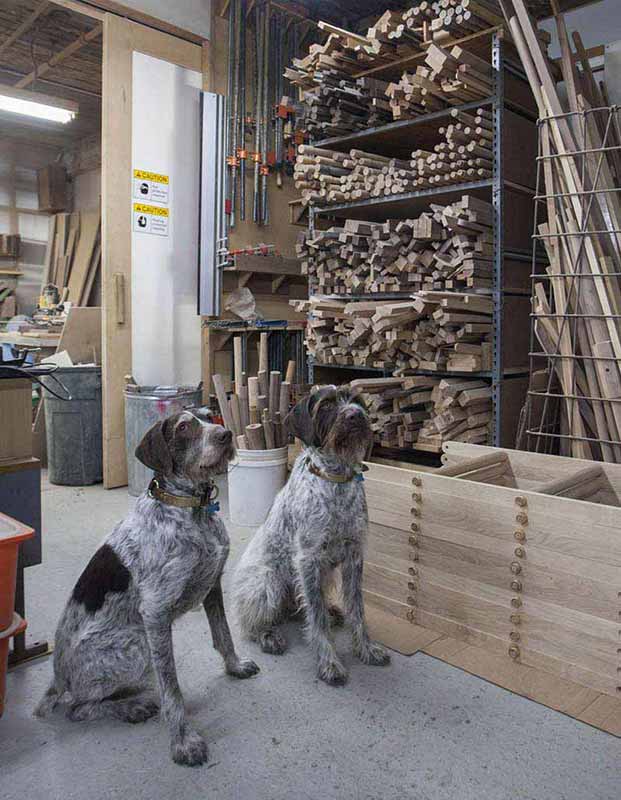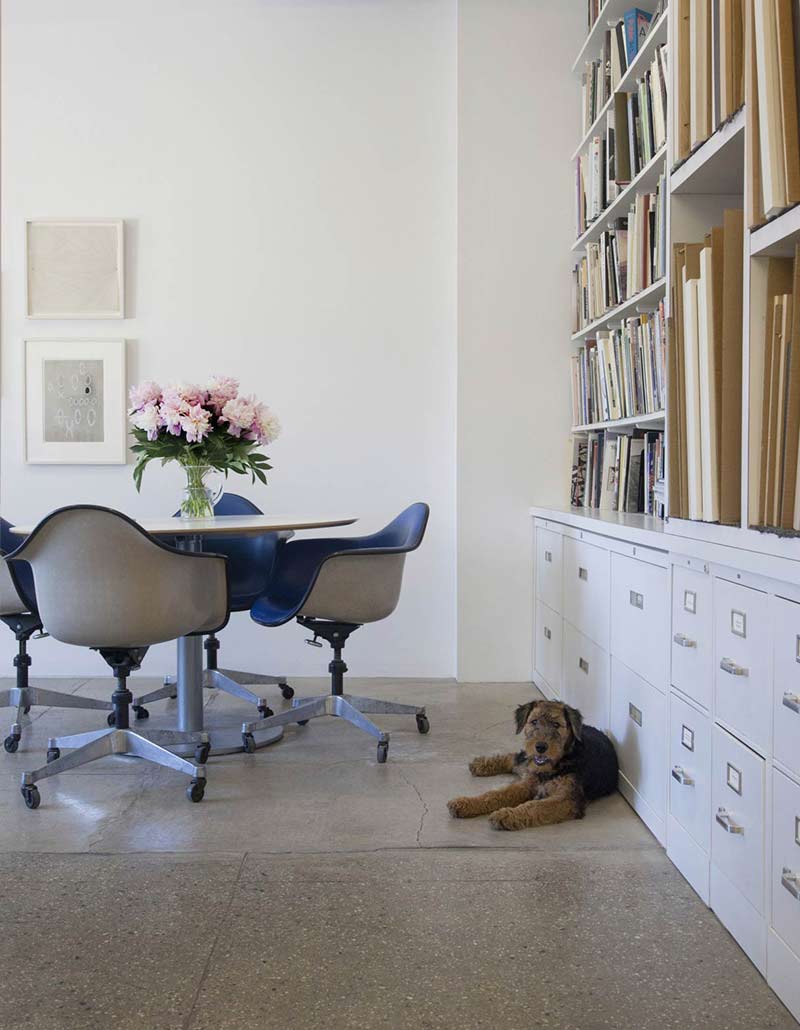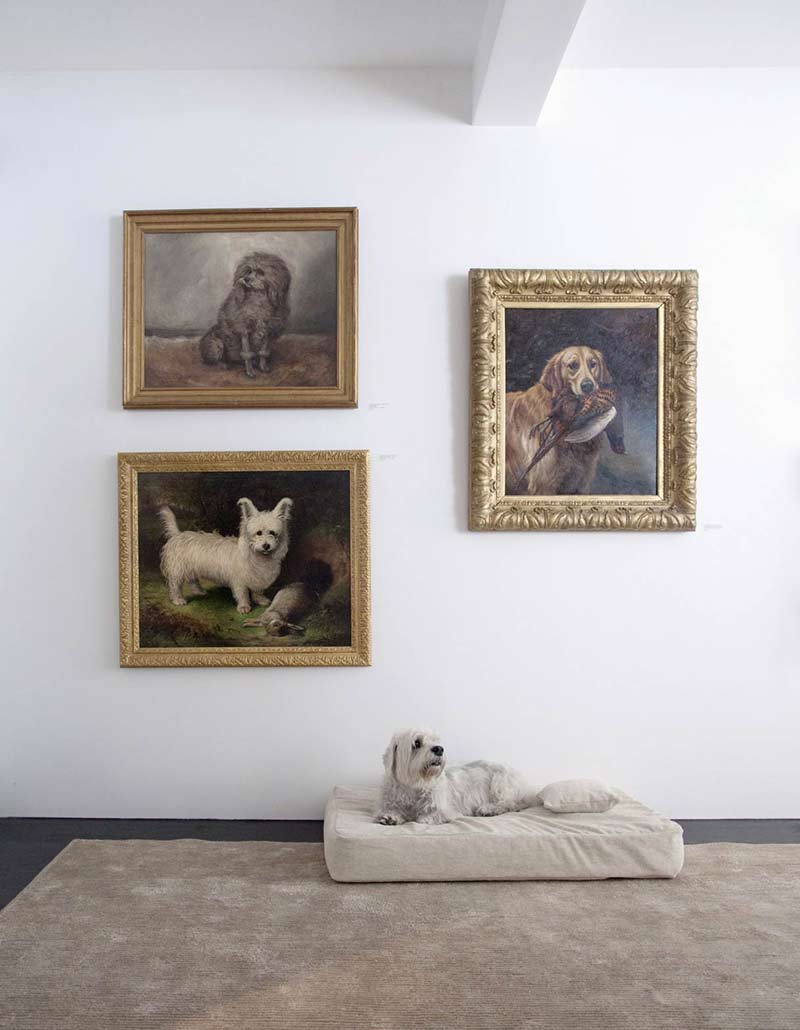 Credit (all photographs and cover): ©Michelle Rose / Pointed Leaf Press