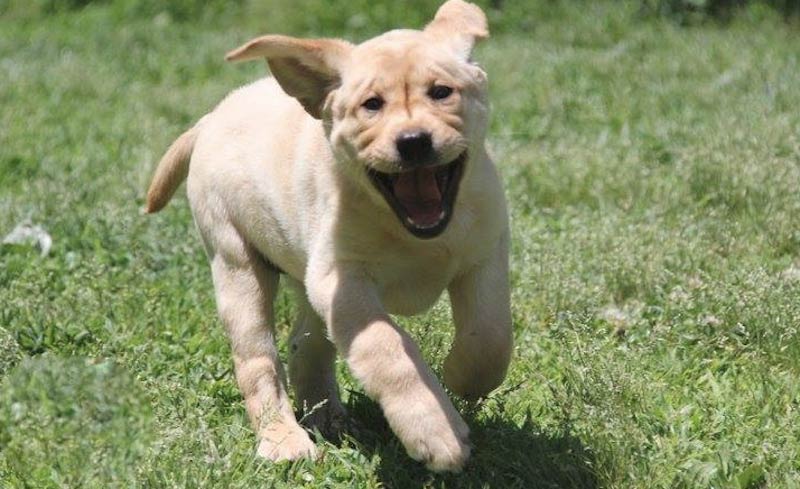 Bringing a dog into your life is one of the most important decisions you will ever make. It is a serious commitment to care for an individual who will rely on you completely—for food, shelter, health, and happiness—for a decade or more.
In exchange, this puppy or adult dog will become someone who will be there for you through everything, no matter what. He'll greet your triumphs with a joyful bark and wildly wagging tail. In the dark moments, he'll sit by your side and do his best to comfort you.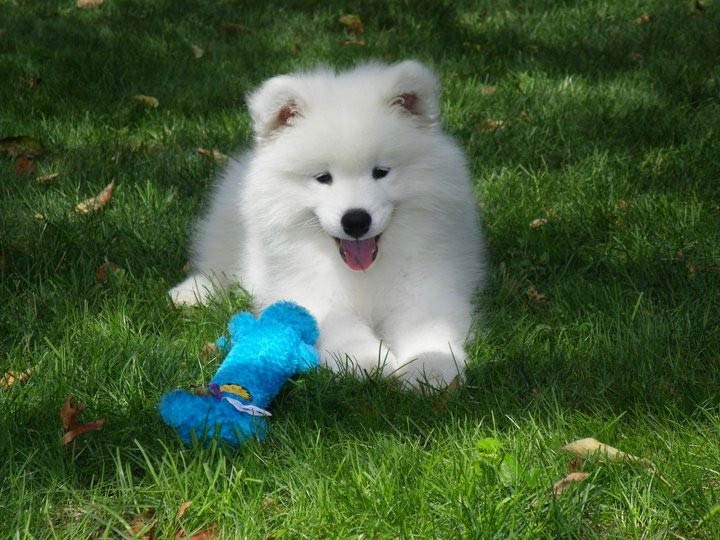 It's impossible count the ways dogs enrich our lives. That's why choosing one should be done with great care, not unlike picking a spouse. The right one is a blessing. The wrong one can mean years of heartache.
The first critical step is to decide, honestly, what kind of dog will make you happy—puppy or adult, large or small, short coat or long, pointy ears or droopy ones, white and fluffy or dark and sleek, high-energy or couch potato. The list can seem endless, but it's important you narrow it down. If you're a marathon runner who wants a dog to train with, you should not get a Bulldog, no matter how adorable they are. If you love the looks of a fluffy Samoyed, you'd better be prepared to vacuum.

Decisions, Decisions
Even after you pinpoint the traits that would go into your perfect dog, you still have a lot of choices. One of the most difficult is where you are going to find your canine ideal.
Over the past two decades or so, "adopt-don't-shop" has become a louder and louder drum beat, with media campaigns suggesting that going to a shelter or rescue is the only way to obtain a dog.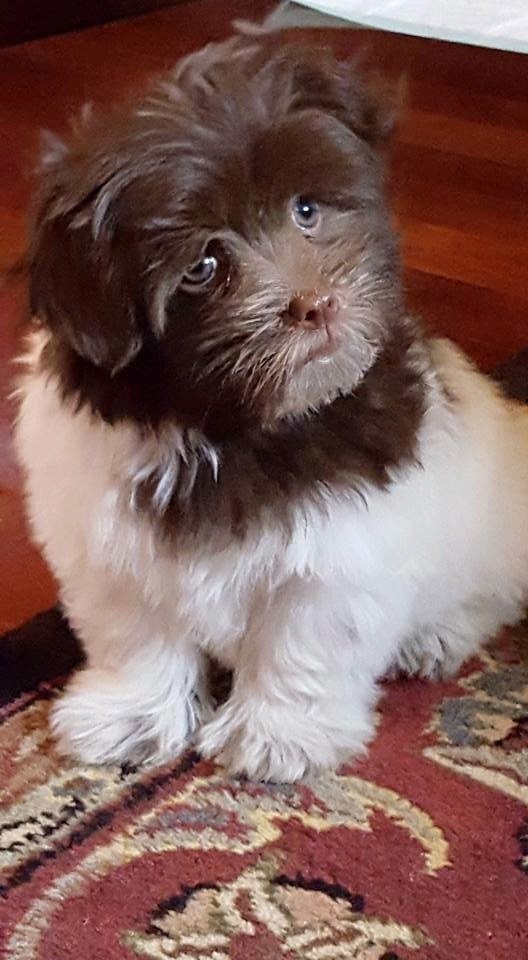 But this is not true. Even a one-time critic of breeding and selling dogs, former ASPCA President Ed Sayres, recently wrote in a Sun Sentinel newspaper editorial, "The single most effective way to ensure a lifelong bond and to prevent a pet being surrendered is to allow prospective pet owners choose how they find their ideal pet."
In other words, one size fits all is a terrible concept when adding a dog to your family.
Sayres says he now supports responsible breeders, as well as pet shops, as long as they are held to rigorous inspections and standards.
More than one survey has found that roughly a third of owners go to breeders for a purebred puppy, for many valid reasons. Perhaps someone in your family has allergies, and you want one of the breeds, such as the Chinese Crested, Poodle, or Havanese, that are considered hypoallergenic.
You may be interested in participating in dog shows, and for that you need a dog with a pedigree and potential to do so. Or you may just love a certain look or history and appreciate the knowledge and dedication that went into creating a beautiful example of a breed.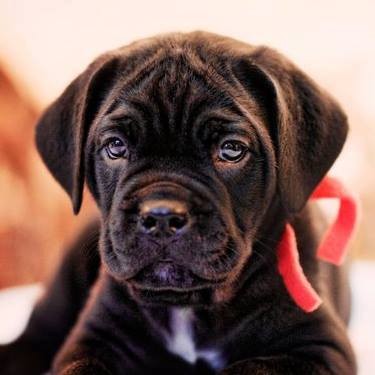 A responsible breeder is one of the best ways to find the dog of your dreams. This person has dedicated years of study, experience, and heart to maintaining very high standards. You'll get the benefit of an expert's knowledge, as well as generations that came before because few breeders can learn how to produce high-quality litters without a mentor.
If you have an idea of the breed that is right for you, the next step is to contact a responsible breeder. A good place to locate a breeder with available puppies is the AKC Marketplace.

Passion For Purebreds
Helping you find the dog that will make you happy is the reason to be for the American Kennel Club. The organization has been an advocate for purebred dogs and breeding for type and function since its founding in 1884.
Through its history, the AKC has continually raised the bar for breeders with programs designed to give puppies and their owners the absolute best chance of a great life together. Here are just a few:
Setting Standards for Care: What factors distinguish a good kennel from a bad one? AKC's Care and Conditions of Dogs Policy takes all the guesswork out by providing guidelines for best kennel practices. The criteria, which are central to the AKC's kennel inspections program include, but are not limited to: fresh food, water, and appropriate shelter; veterinary care; human contact and socialization, and appropriate exercise.
Conducting Inspections: The AKC is the only purebred registry in the United States with an ongoing routine kennel inspection program. These inspections start with a tour of the overall facility, checking that the dogs and the environment are in good shape. Agents check the dogs for proper identification, microchip, tattoo, or collar tag. The breeder's records—at least five years worth—then come under scrutiny. Kennels are selected at random, although some breeders may require inspections based on written, signed, and substantiated complaints. If an inspector finds minor deficiencies, the issues are noted and discussed with the breeder. The AKC does not have penal or regulatory authority, but breeders who have major deficiencies may lose AKC privileges. In some cases, there may be fines imposed and AKC privileges suspended. In extreme cases, appropriate law enforcement authorities will be alerted.
Celebrating Excellence: AKC recognizes people who work hard year after year to improve the quality of the puppies they produce. The Breeder of Merit program celebrates our dedicated, passionate breeders who truly are the backbone of the sport and the foundation of our organization. These breeders are committed to improving their breed through health testing and selective breeding programs, and proving their breed through achievements in the ring and the field.
Raising the Bar: Another program, Bred With H.E.A.R.T. (the acronym stands for Health, Education, Accountability, Responsibility, and Tradition) gives breeders the guidance they need to consistently strive for excellence. This program is for breeders who meet the requirements of having registered at least one litter with AKC within the past five years and are in good standing with AKC. They also must agree to the following:
Certify that applicable health screens are performed on breeding stock as recommended by the respective AKC Parent Club and be prepared to supply proof upon request
Comply with the AKC's Care and Conditions Policy including inspections by the American Kennel Club or its duly authorized representative
Comply with all applicable federal, state, and local laws and regulations regarding the ownership and maintenance of dogs
Complete AKC-approved or AKC-provided continuing breeder education courses annually.
Looking to the Future: The AKC Canine Health Foundation (CHF), established in 1995, is the largest nonprofit organization devoted exclusively to canine health research. It funds scientists who are probing the causes, diagnosis, and treatment of canine disease, including such devastating conditions as cancer and epilepsy. CHF-funded research has led to many breakthroughs over the years, including work on mapping the canine genome and the development of genetic tests for several inherited diseases. You may not realize it, but the best breeders keep abreast of this research and use it when making decisions about their next litter. Their goal, as always, is to improve upon the previous generation, so the puppies your children and grandchildren live with and love will be even more wonderful than the four-footed companion by your side right now.
https://www.akc.org/wp-admin/admin-ajax.php
Get Your Free AKC eBook
Selecting a Puppy
How do you know what breed is right for your family? How do you find a reputable breeder? What questions should you ask a breeder? Download this e-book for guidance on these questions and other important factors to consider when looking for a puppy.