So you've fallen in love with the stunning, brilliant breed known as the German Shepherd Dog.
You are not alone. The German Shepherd, also known by the shorthand GSD, is among the world's most popular canine companions and workers. If you want a job done—whether it's apprehending dangerous criminals, sniffing rubble for disaster survivors, or being a family pet—few creatures on earth can rival a well-bred and trained GSD.
As with any breed, you'll have to learn a lot to bring the best out in your dog. Reading books is fine for background, but there is no better way to learn than by coming face-to-face with others who share your passion.
Here are six great ways to connect with the GSD community:
1. Attend a Specialty Show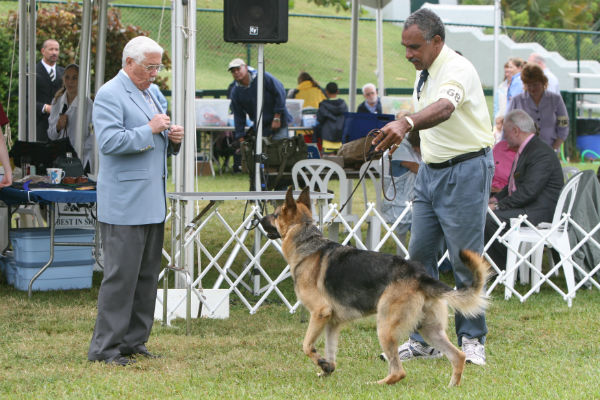 A specialty show is an event that is limited to a single breed, in this case, it would be sponsored by the German Shepherd Dog Club of America or regional GSD clubs. These can be crash courses in your breed of interest, but they are also designed to be fun, with such social events as "yappy hours," raffles, rescue parades, and parties. You'll meet experts and see dogs in every stage of life, from young puppies to seniors, in peak condition. They will also be participating in all kinds of activities, including conformation, agility, obedience, rally, tracking, and herding. Many of these shows take place over a weekend or longer, so old hands will have time to chat with a newcomer. The GSDCA maintains a list of events and results on its website. If you have the chance to attend a specialty, do not pass it up. You will get more from it than you could ever imagine.
2. Join Social Clubs and Meetups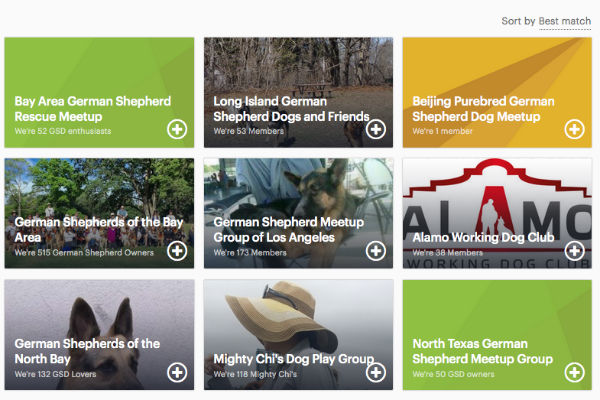 Social clubs cater to people who are not so interested in competition, but enjoy the company of others who love GSDs. They also organize special outings and events, such as hiring an AKC Canine Good Citizen evaluator to test a large number of dogs or arranging field trips for dock-diving, tricks training, agility lessons, or just sheer fun, like excursions to a dog-friendly beach. You can find these clubs through the Internet or by word of mouth. In the past 13 years, the Meetup.com website (its tagline is "find your people") has also been helpful, listing breed-specific clubs in several states. No club in your area? Start your own.
3. Check Facebook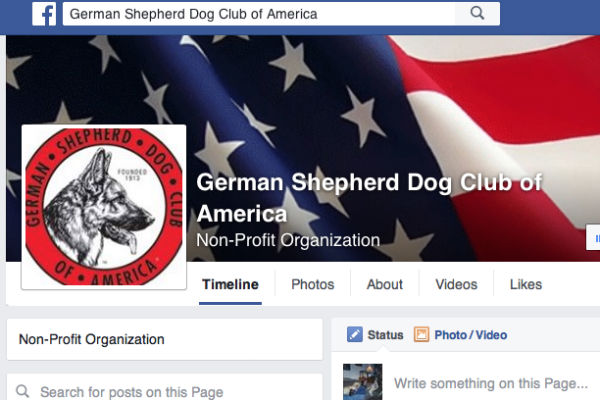 This global online community allows you to talk to GSD people from all over the world. Looking for artists who specialize in GSDs? Are you a fan of specific color pattern or coat? Do you have an interest in nutrition and health? Do you want to ogle at puppies or marvel at police handlers and their dogs? Would you like to keep up with the activities of the AKC parent club? You'll find it a page for all of these topics, and more, on Facebook.
4. Participate in a Sport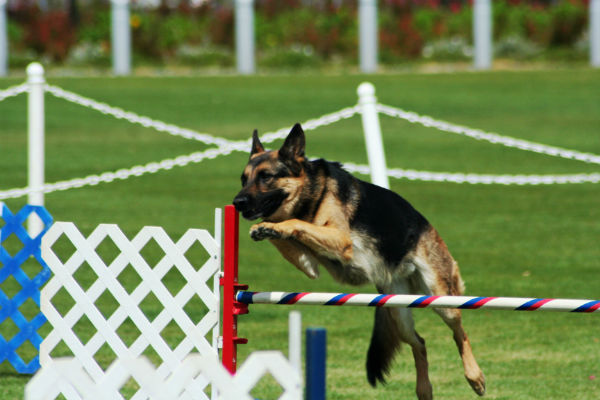 Obedience training is a must for all dogs, but especially important for smart, athletic ones like German Shepherds. Once you master the basics, it's fun and exciting—and essential for the GSD's active mind and high-energy levels—to start training in a challenging discipline like agility, herding, or rally. Once you start competing, other GSD owners will seek you out. The breed also has an advantage. One sport—Schutzhund—has its roots in testing protocols to gauge a German Shepherd's working ability.
5. Join a Breed Club
Breed clubs, both national and regional, offer access to chat forums and educational opportunities that you'll get nowhere else. In addition to other benefits, such as publications and event notification, club membership can put you in touch with some of greatest experts in your breed.
6. Volunteer
Running a club or breed rescue, organizing dog show, parade participation, or social gatherings all take enormous effort. Clubs need all the help they can get. There are lots of jobs that need to be done at dogs shows, such as maintaining sign-in sheets or moving equipment. The same thing goes for the many rescues affiliated with AKC parent clubs. These organizations always need extra hands. Whether it's driving, evaluating a potential home, pulling a dog from a shelter, fostering, picking up food donations, or cleaning kennels—there's no end to the work. You'll learn a lot and form very tight bonds, in fact, lifelong friendships, by offering your time and talent to one of these organizations.
https://www.akc.org/wp-admin/admin-ajax.php
Get Your Free AKC eBook
Selecting a Puppy
How do you know what breed is right for your family? How do you find a reputable breeder? What questions should you ask a breeder? Download this e-book for guidance on these questions and other important factors to consider when looking for a puppy.