Bergamasco (AKC recognition January 1, 2015)
The breed's traffic-stopping dreadlocks are called flocks. (For the Puli and Komondor, they're called cords.)
The flocks begin to form naturally, but during the first year, owners have to be vigilant about separating the mats. Once grown, they're easy to maintain.
At the AKC's 2015 Meet The Breeds, the Bergamasco was named Best Booth.
Originally used for rabbit hunting in Sicily.
"dell'Etna," means Mount Etna, the largest active volcano in Europe. It was added to the breed's name in 1939.
The Cirneco dell'Etna Club of America refers to them as an ancient breed.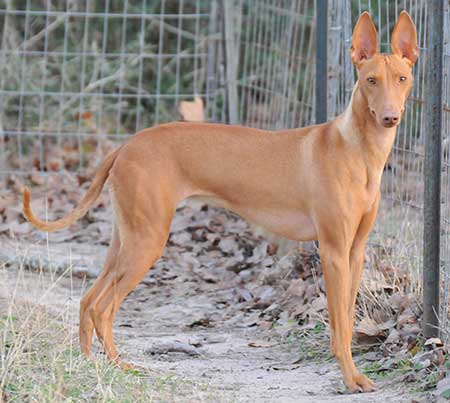 The only purebred dog specifically bred to hunt the highly-valued truffle.
His gorgeous, curly coat doesn't shed.
The name is synonymous with "water dog," which was the breed's original function.
Here are the AKC's other Italian breeds:
If you're wondering why the Italian Greyhound didn't make the list: Despite its name, the original roots of the breed trace back to the area that is now Greece and Turkey.
Watch this Lagotto zoom for the 'shroom:
Related:
Italian Breeds March Up 5th Avenue in Honor of Columbus Day
https://www.akc.org/wp-admin/admin-ajax.php
Get Your Free AKC eBook
Puppy Socialization
Socializing your dog in an important step in raising a balanced and happy dog. Not sure where to start? Download this e-book for some tips.