In the mid-1800s, an exotic-animal dealer combined Saint Bernard, Newfoundland, Great Pyrenees and other breeds to create the Leonberger. Some say the idea was to make a dog that looked like the lion on the seal of the town of Leonberg, today in Southern Germany. While developed as all-around working dogs—equipped for everything from water rescue to carting—their majestic appearance and sweet natures made them popular as companions to Europe's rich and royal. Leonbergers came to the United States in the late 1970s, and entered the AKC Working Group in 2010.
Meeting a Leonberger for the first time is a breathtaking experience and, often, people say that they remember that moment forever. Here are nine reasons why they are so unforgettable.
Show Stealers
Even when Leonbergers don't win the top prize they always figure out some way to snatch the spotlight. Remember Dario at 2016's Westminster Kennel Club Dog Show in New York City? The two-year-old Leonberger's playful attempts to grab his handler's pocket earned him the nickname "Snack-Attack Leo" and won the hearts of everyone who saw him. His antics may have deprived him of a higher placement in the competition (the judge really couldn't assess his movement while the dog was trying to stick his nose in a pocket), but he became a favorite of the crowd and the media, and an overnight sensation.
Sheer Majesty
Lots of breeds are large and have beautiful hair, but there's something about how it comes together in a Leonberger. Those powerful, muscular limbs, the abundant coat, the black mask, and kindly expression make for a creature that looks like he stepped out of a fairy tale. One glimpse can make you weak in the knees, like you're viewing a snow-covered peak, an ancient redwood, or the world's tallest waterfall.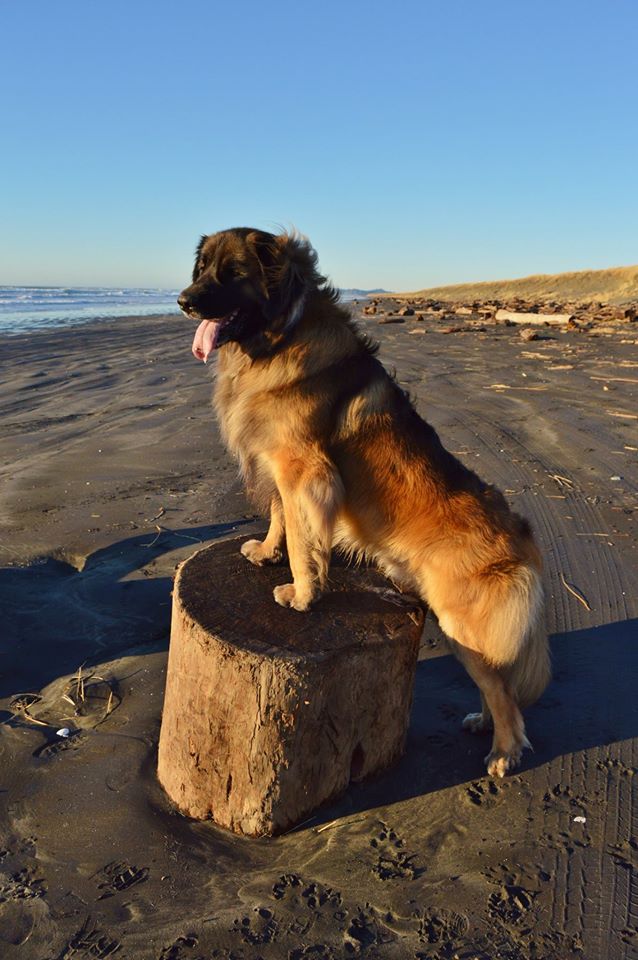 Amazing Grace
Despite their size, about 150 pounds or more, Leonbergers move with speed and elegance. The breed standard specifies that the stride should be "powerful, easy, free and elastic, with good reach and strong drive giving the impression of effortless power." Such fluid movement depends on balanced and correct bone and muscle. These physical attributes allow them to participate in all kinds of activities, from soaring in agility to emulating Fred Astaire in freestyle (doggie dancing).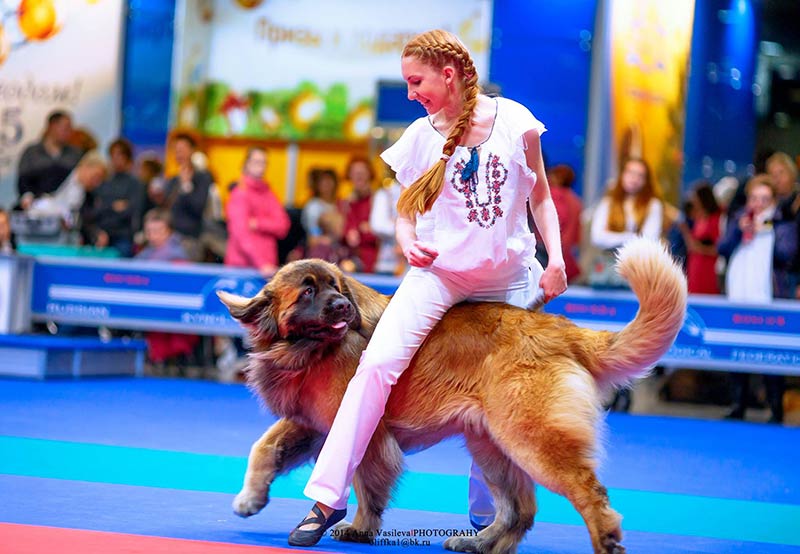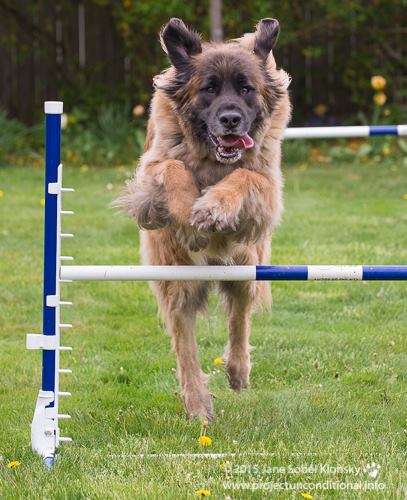 Champion Cuddlers
Leonbergers love people, LOVE THEM, so much so that they can't resist curling up on laps, leaning hard on legs (they are commonly referred to as "Lean on Bergers"), and, in general, just getting all over you. Expressions of adoration this intense are lovely, and you'll never forget a single moment.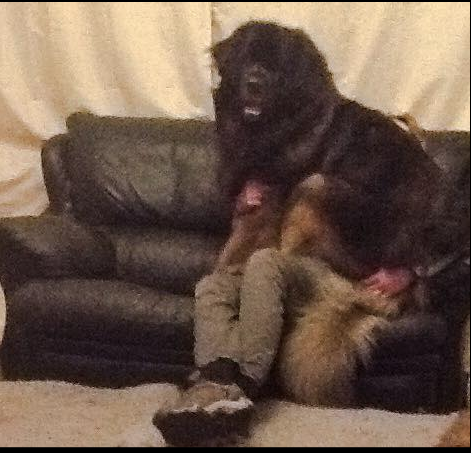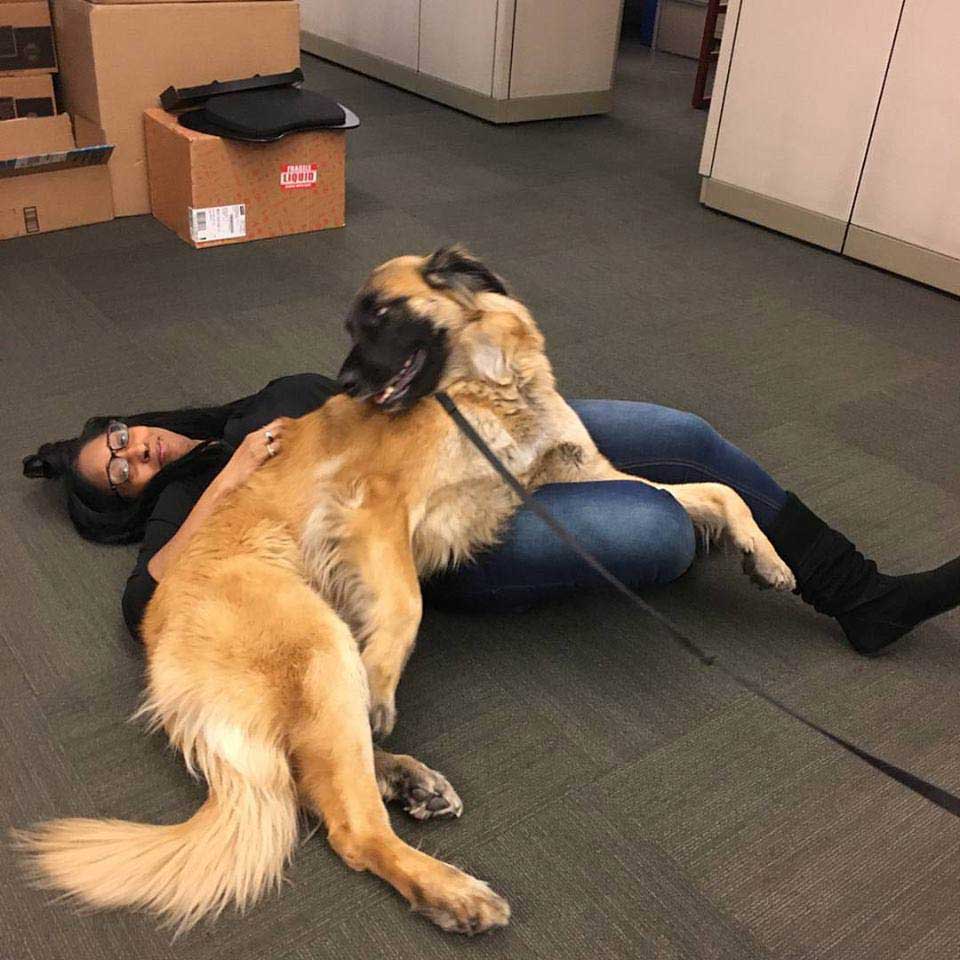 One of the Cutest Breeds as Puppies. Ever.
Many people say that about their breeds. But look. Just look!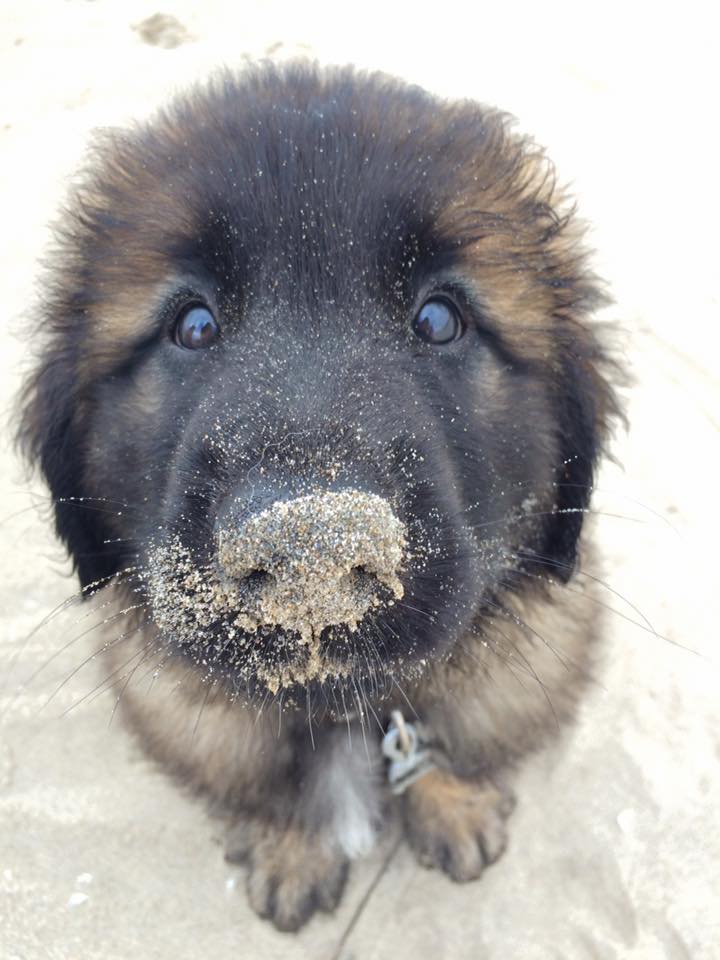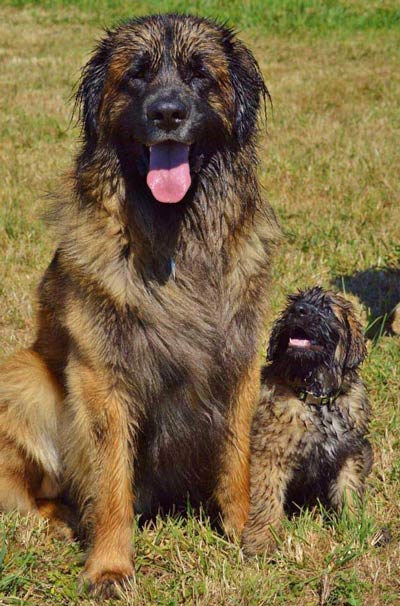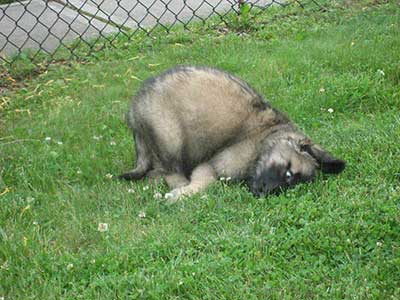 Sea Masters
Leonbergers are expert swimmers and have webbed feet for serious water work. They have excelled in water rescue and recently they have been making waves in the sport of dock diving. Who could ever forget the sight of a 100+ pound dog covered in lion-yellow or red hair leaping from a helicopter or off a pier?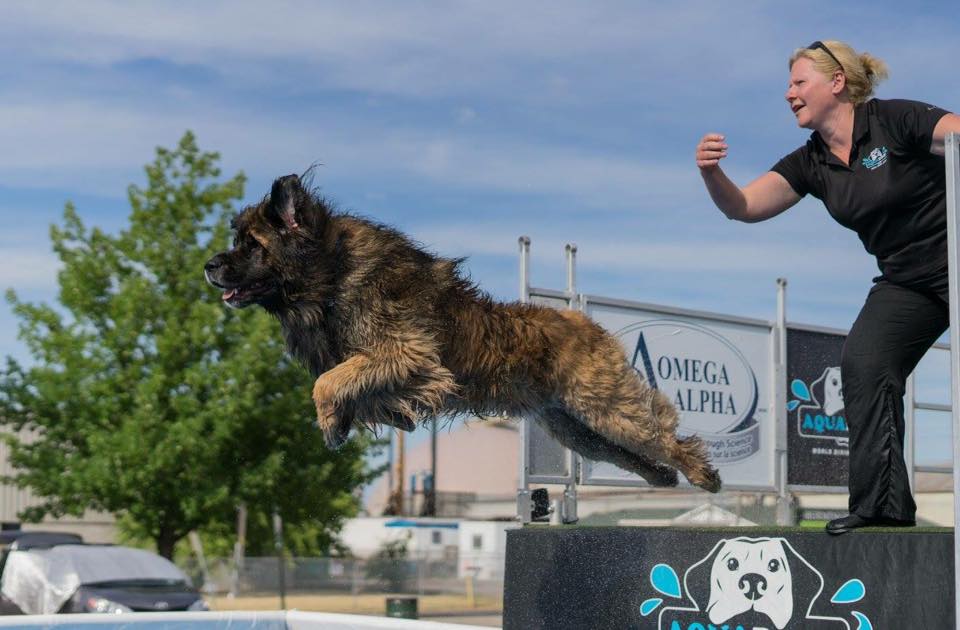 Do Anything, Go Anywhere
Training and socialization is very important for any dog, especially large ones, but Leonbergers learn quickly and with enthusiasm, so it's great fun. Balance champagne glass on my nose? NO PROBLEM! They can go anywhere, like these dogs about to board Boston's subway as part of the Canine Good Citizen Urban test.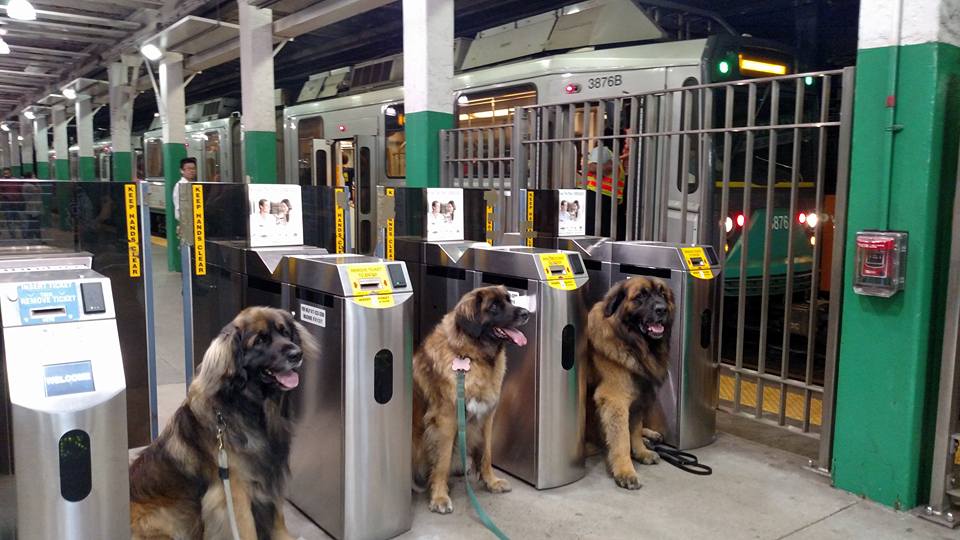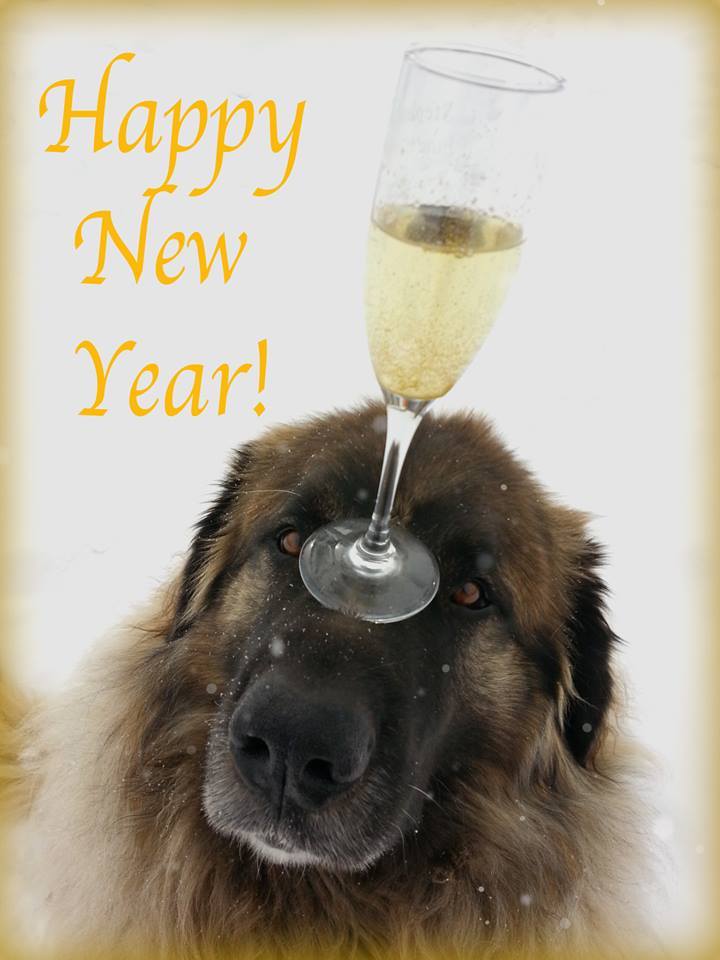 One of the World's Largest Hairballs
One question Leonberger owners always get is "DO THEY SHED?" Yes. They do. So much so that Leonberger brushing has spawned cottage industries (dog-hair sweaters and Afghan blankets) and photo competitions about who can produce the biggest hairball. Just when you think you've won, someone comes up with evidence of an even more epic coat blow. But don't worry, we have tips on how you can handle shedding.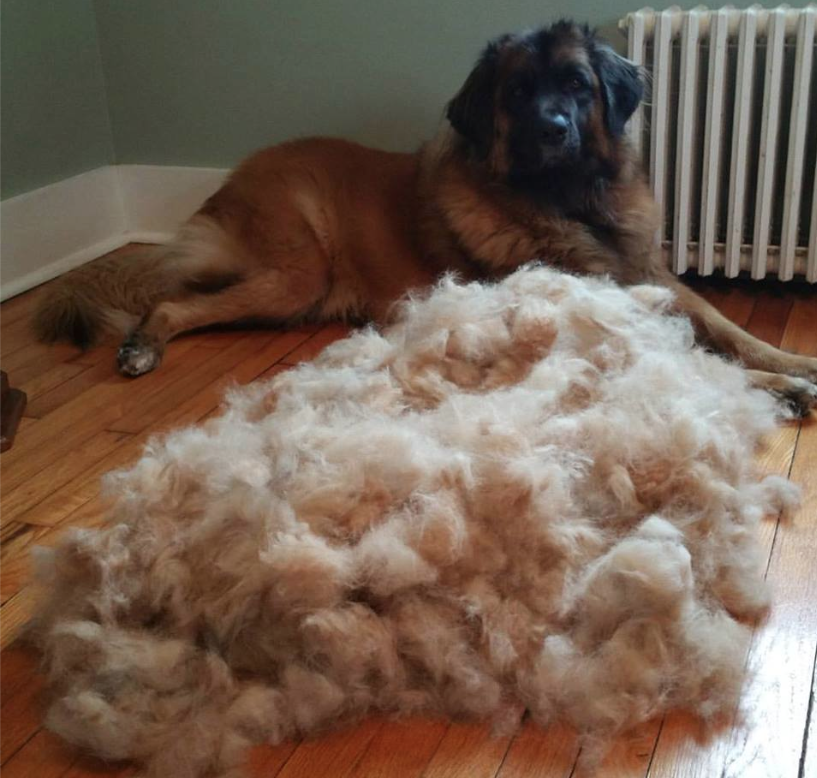 Some of the Biggest Hearts, Deepest Love
Leonbergers are famous for their kind, gentle, even disposition. It makes them ideal as therapy dogs and as family companions. If you are lucky enough to be loved by one, whether he is your dog or belongs to another, it will feel like being covered in a warm, secure blanket, the safest and happiest place you've ever known.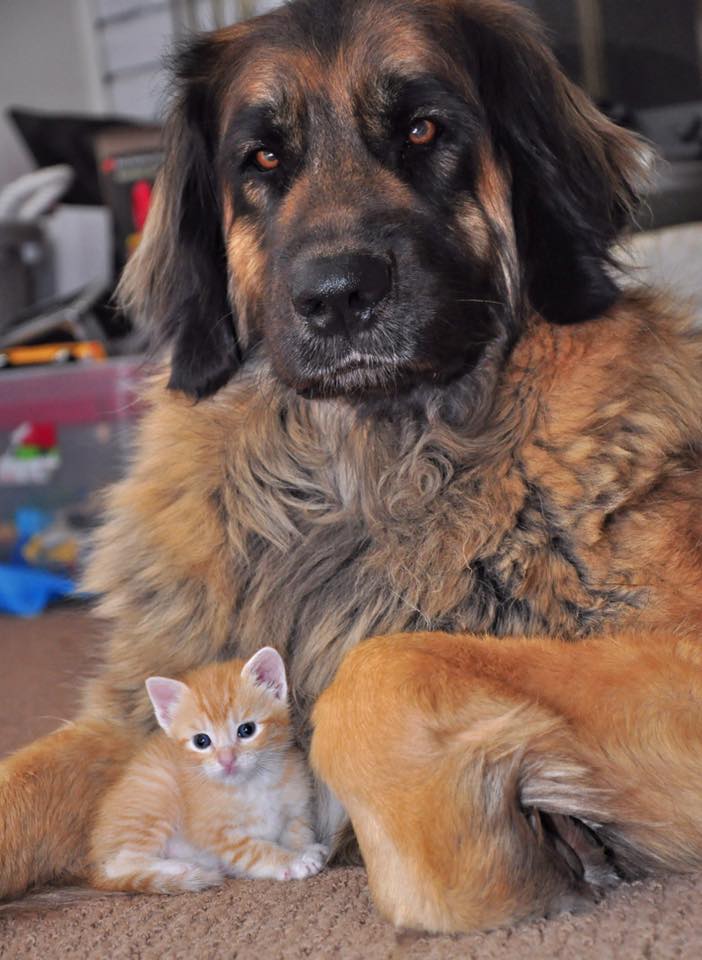 To learn more about the Leonberger, visit the Leonberger Club of America website. And if you think this breed is perfect to join your family, check out the AKC Marketplace to see available puppies!
Hero image courtesy Susie Jump
https://www.akc.org/wp-admin/admin-ajax.php
Get Your Free AKC eBook
Selecting a Puppy
How do you know what breed is right for your family? How do you find a reputable breeder? What questions should you ask a breeder? Download this e-book for guidance on these questions and other important factors to consider when looking for a puppy.