Are you searching for the perfect name for a new dog? In honor of St. Patrick's Day, we've compiled a list of Irish names, along with their meanings. You don't have to be Irish to give your dog one of these names; you can choose one that's descriptive of your dog's coat, eye color, or temperament. Or, knowing the meaning of the name, maybe it'll be your family's little joke. And there are plenty of names to choose from!
Let's start with some easy ones:
Patrick: St. Patrick is the patron saint of Ireland.
Clover (or for a male dog, Shamrock): The four-leaf variety is a symbol of good luck.
Guinness: This black-gold stout is famous around the world and one of the best-selling alcoholic beverages in Ireland.
Shandy: Another favorite Irish drink — it's beer mixed with a soft drink.
Brady: A common Irish surname, it means spirited.
Finn or Finnegan: Based on a Gaelic phrase that roughly translates "fair little one."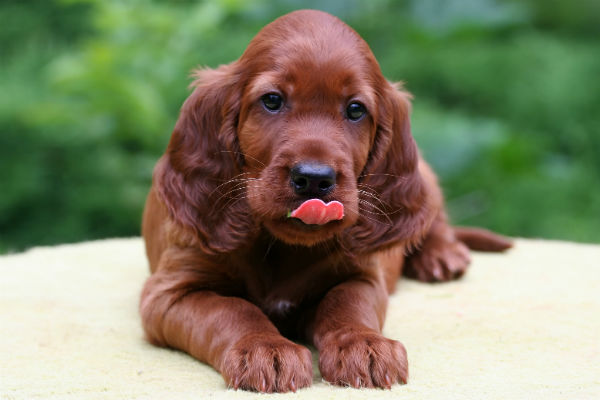 Maybe you prefer a more exotic-sounding name. Although common in Ireland, these are more unusual choices here in the United States for your dog's name.
Kerry: Dark princess.
Conor: Strong willed or wise.
Clancy: Ruddy warrior.
Rogan: Redhead
Neala (nee-la): Female champion
Roisin (ro-sheen): Little rose
Maeve: Goddess of song
Aidan: Little fiery one
Aoife (ee-fa): Beautiful, radiant
Lorcan: Little wild one
Dermot: Freeman
Fineen: Beautiful child
Meara: Happy
Sorley: Viking or summer traveler
Bidelia: Exalted one
Anlon: Champion
Eamon: Guardian
Mirna: Tender
Covey: Hound of the plains
Elroy: Red-haired youth
Phelan: Joyful
Quigley: Unruly hair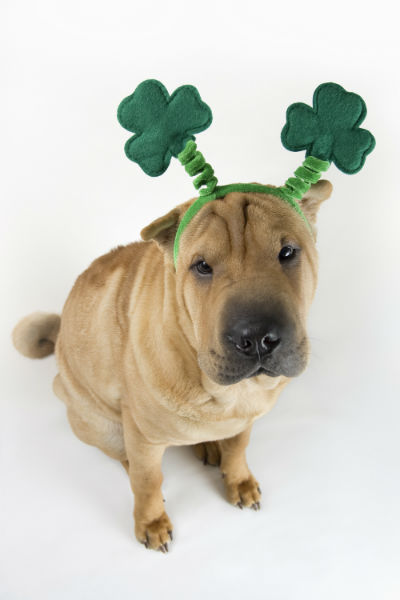 With so many names to choose from, surely one of the Irish names describes your dog perfectly. And, with (Irish) luck, your dog may be the only Lorcan or Neala at the dog park.
For more dog name ideas, check out Top 100 Boy Dog Names and Top 100 Girl Dog Names.
https://www.akc.org/wp-admin/admin-ajax.php
Get Your Free AKC eBook
Puppy Socialization
Socializing your dog in an important step in raising a balanced and happy dog. Not sure where to start? Download this e-book for some tips.