If you own a Cavalier King Charles Spaniel, or know someone who does, you'll need this list. For the most part, when we have our dog, we're pretty content with our lives. What more do we want than that cold wet nose in the morning, the snuggling in the afternoon, and the hopping with excitement when we get home? Not much, but there are some pretty cool gifts out there geared specifically towards those who have a soft spot in their hearts, and open spot in their beds, for the Cavalier King Charles Spaniel.
1. Umbrella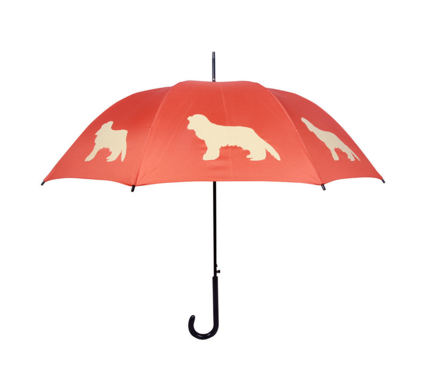 Here's an umbrella from our own store for when it's raining cats and dogs.
No longer a slogan for the British anymore, the Keep Calm phrase has reached dog lovers. So, don't forget: Keep Calm and Love your Cavalier!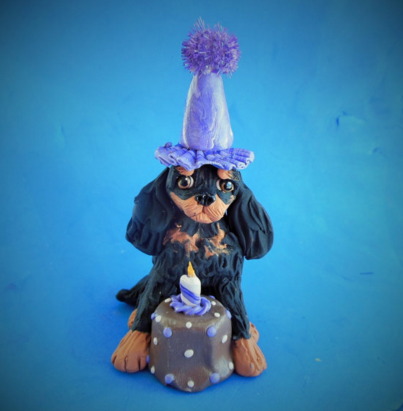 For Cav lovers, this is the perfect topper for birthday cakes. The hand-made, clay, cake toppers will last for several years and can be used on cakes or cupcakes.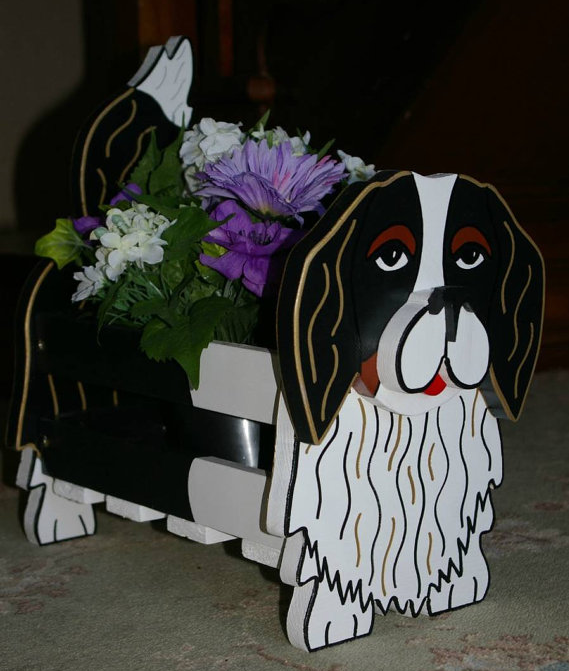 Indoors or outdoors, the Cavalier King Charles Spaniel planter is the perfect adornment for the Spaniel lover's home.
5. Zipper Pouch
Whether for spare change, laundry money, or those ever-important doggie bags, the Cavalier King Charles zipper pouch is a useful and cute item for anyone.
6. Breed Descriptor Wall Panel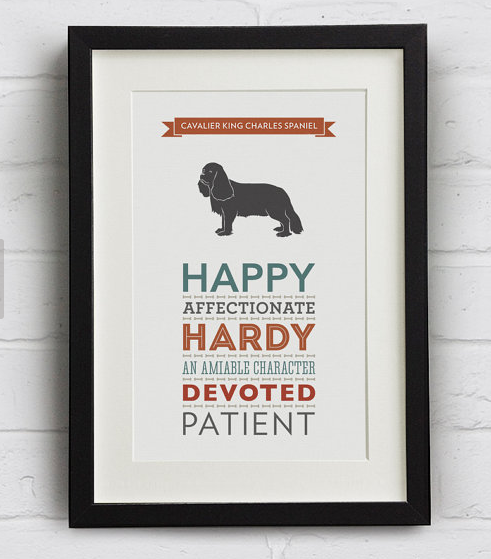 For guests who don't already love the Cavalier King Charles Spaniel, this wall adornment will show-off the best qualities. Happy? Check. Affectionate? Natch. Patient? Of course.
7. Socks
Sometimes you can't wear your love for your breed on your sleeve, so the Cavalier King Charles Spaniel socks are perfect for staying true to your dog but staying within the dress code.
8. Necklace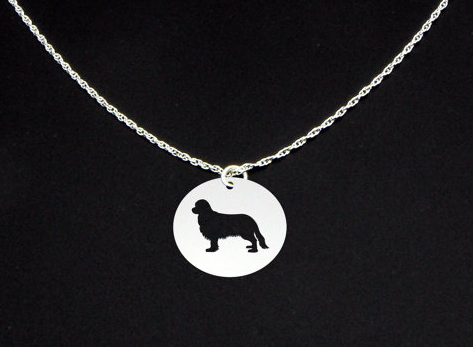 Simple and elegant, much like the Cavalier King Charles Spaniel, the sterling silver necklace is a silhouette of a the Spaniel.
9. Onesie
Start the love early for Cavalier King Charles Spaniels, the onesie is the perfect attire for any baby. Let's face it, both spaniels and babies are adorable, they go hand-in-hand.
10. Magnet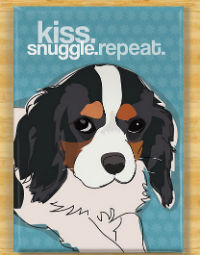 Snuggle. Kiss. Repeat. As though you need a magnet to remind you to do that with your Cavalier King Charles Spaniel, that sweet face is reminder enough.
11. Computer and Cell Phone Cases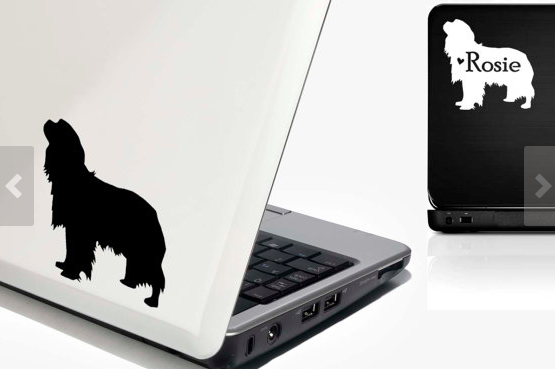 For the technological age, the decals have moved to computers and cells to show off your love of the Cavalier King Charles Spaniel.
Finally an answer to all those people who ask why your dog looks so sad, this is his happy face shirt.
13. Luggage Tags
It won't be hard to find your luggage at the airport, just look for the bags showing off your favorite breed!
14. Baby Bib
Let's be honest, either your Cavalier King Charles Spaniel will catch all the food that doesn't make it into baby's mouth, or this bib will.
15. Neck tie
The tie is understated but sweet, so much like the breed itself. Perfect for a day at the office or to a nice dinner out.
16. Trinket Box
Hand painted and elegant, this trinket box can hold little valuables or just be decoration in your home. The top of the "pupcake" removes leaving the bottom of the "pupcake" the holder of trinkets.
17. Cookie Cutters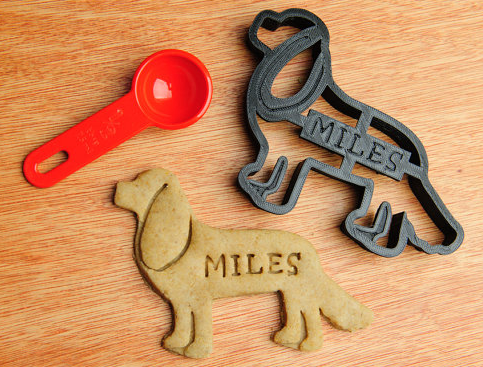 These hand made cookie cutters are personalized for your Cavalier King Charles Spaniel, and can be used to make cookies for yourself or home made treats for your Spaniel.
18. School Bag
Perfect for school or a day out, the Cavalier King Charles Spaniel bag holds all the important needs: cell phone, lunch, books, and doggie bags.
Cavalier King Charles Spaniels are affectionate, graceful, and gentle companions. Learn more about the breed here. If you think this breed is right for you, check out the AKC Marketplace for Cavalier King Charles Spaniel puppies.
https://www.akc.org/wp-admin/admin-ajax.php
Get Your Free AKC eBook
Tips for Responsible Dog Owners
This e-book is a great resource for anyone who's considering dog ownership or already owns a dog. Download for tips on how to be the best dog owner you can be.