The hard facts are that about 40,000 pets die each year in home fires. Many of these might have lived if their owners had taken a few precautions.
Fire Prevention Week and National Pet Fire Safety Day are both dedicated to making sure people have a plan.
Dogs frequently take on the role of smoke alarm when fires break out and there many stories of how a warning bark saved a family or a whole apartment building full of people. But if your dog doesn't sound the alarm, you need to be prepared in other ways. The National Fire Protection Association says that roughly half of home fire deaths are the result of fires reported between 11 p.m. and 7 a.m., a time when most people are sleeping.
In Partnership with

What can you do to be prepared in the case of a fire? What do you do once you realize that you have to get out? How can you get yourself and your loved ones, including the ones on four legs, to safety?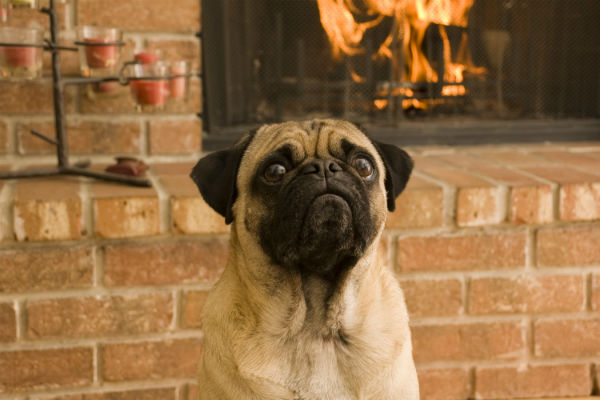 Here's a checklist, excerpted from an AKC Gazette feature, of some important fire-prevention and escape measures:
Install smoke detectors on every level of your home and near each bedroom. Test them once a month, and replace batteries every year.
Place fire extinguishers upstairs, and near the kitchen, garage, laundry room, and fireplace.
Keep matches and lighters out of children's reach.
Post emergency numbers near the phone and make sure everyone knows the correct number to dial.
Replace frayed, cracked, or broken electrical cords.
Do not overload outlets. Use ground-fault circuit interrupters in outlets near sink areas and outdoors.
Keep space heaters at least three feet away from anything that can burn. Use caution with heat lamps or heating pads.
Never leave portable electrical heaters unattended, and make sure they have an automatic shut-off device if the unit is accidentally overturned.
Have a fire-escape plan.
Have a designated place to meet outside the home.
Have a pet-evacuation kit outside the home.
Practice fire drills, including escape routes, every six months.
Make sure all appliances, like clippers, dryers, or vacuums, are UL approved and grounded. Those with broken, frayed cords or bent plugs should not be used until properly repaired. Wrapping frayed cords with electrical tape is not a safe repair method.
Use candles with care. If you have an exuberant dog who might knock them over, don't use them.
Paint kennel surfaces with two coats of flame-retardant latex paint.
Consider installing a residential sprinkler system.
Cover outlets and switches, particularly in dog living areas, to prevent dust and water from reaching them.
Especially for people with large or very agile dogs keep them away from the control knobs on stoves. Inquisitive, or hungry, canines have been known to jump up on the appliance and accidentally turn it on. That's how a small fire started this year in Pennsylvania, when a family's dogs tried to get to some cupcakes left on top of the stovetop.
Pet proof your home, looking for all areas where dogs might accidentally start fires.
Use a pet-alert window cling or decal to tell firefighters that there are animals in the house, how many, what kind and how to reach you. Keep it updated.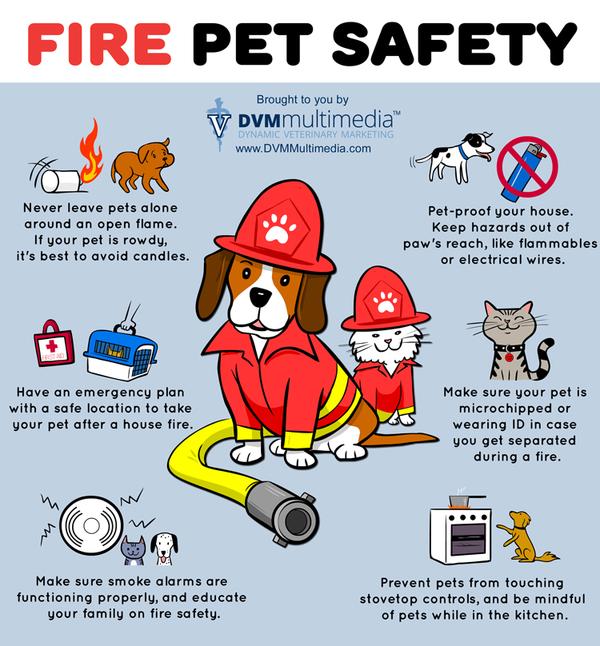 Check out our additional tips on protecting your dog in the summer heat as well as more information on emergency care for dogs.
Tips for Responsible Dog Owners
This e-book is a great resource for anyone who's considering dog ownership or already owns a dog. Download for tips on how to be the best dog owner you can be.