If your apartment seems to be missing something — such as an adorable furry friend to meet you at the door at night — then maybe a dog is in your future. But is your home truly worthy of a pooch?
If your quarters are tight and you lack a yard where your canine could stretch its legs, you might be wondering how you can pick the perfect breed so that you and your dog will be happy and healthy in your somewhat limited living situation.
Luckily, many dogs are born and bred homebodies, happy to lounge around at home without too much exercise, says Cyndy Bolte, senior scientist at Nestlé Purina PetCare. Certain breeds are also famed for not being big barkers — a godsend if you have noise-sensitive neighbors. So before you give up on your dream of owning a dog, check out this hot list of breeds perfectly suited for urban living.
In Partnership with

Without further ado, here are some of the best picks for your apartment. All together now: awwwwww.
Toy Poodle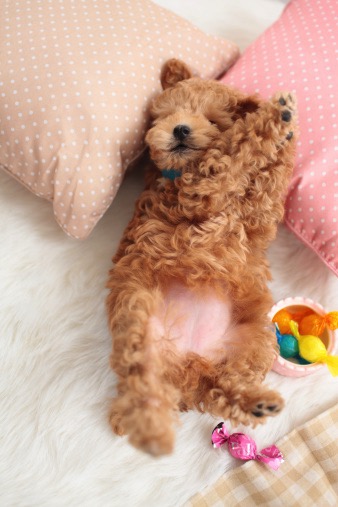 At 10 inches or less in height, this is about as small as you can get without downsizing to a gerbil. With a toy Poodle, you get a big-dog personality in a small package that gets pretty much all the exercise it needs running around your little place. Bonus: Poodles don't shed, although, they need to be bathed regularly and have their coat clipped every six-to-eight weeks.
Live on the 35th floor? No problem. It's no big deal to litter train this pet or use potty pads, so you don't need to take it outside as many times a day to answer nature's call. That's great for someone who lives in a high-rise or walk-up and has no urge to exercise.
Shih Tzu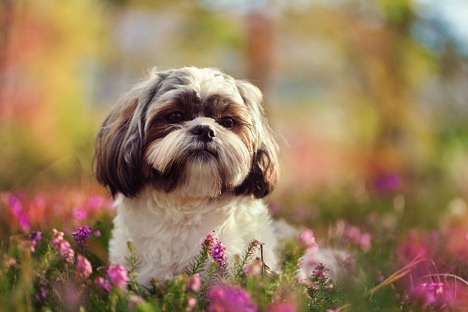 Anyone who follows Marnie the Dog, a 13-year-old Instagram sensation, may already be craving one of these mop-headed cuties. But here's what you may not know: The Shih Tzu was bred to be a companion — it has no hunting genes! Its compact size and contentment with being indoors makes it ideal for small spaces.
One caveat: All that long, silky fur requires daily brushing to prevent knots. Also, much like humans, it needs regular hair-cutting every six-to-eight weeks. It's a bit high-maintenance, but just think of how chic your companion will look strutting down the street by your side.
Bulldog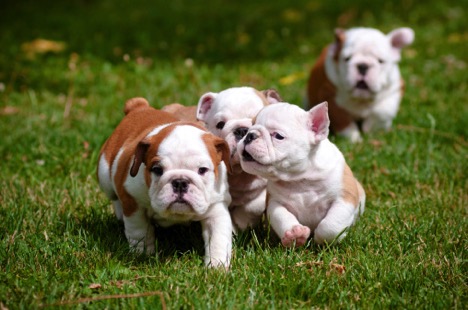 Sure, these droopy-jowled charmers are a more robust size than the Shih Tzu. But once they've outgrown their puppy stage, they become big, wrinkly couch potatoes. In fact, you may have to drag this breed out and about — so if you love regular trips to the park, you may be in trouble. But for human homebodies, this is the perfect companion.
Cavalier King Charles Spaniel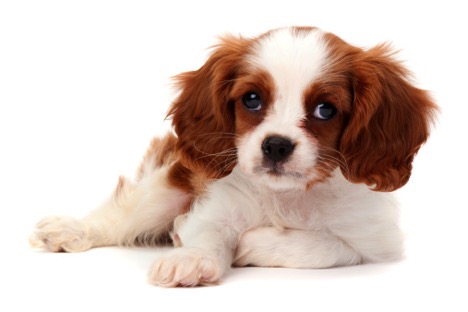 If you prefer your dog to be seen and not heard, this brown-eyed beauty is for you.
"Spaniels, such as Cavalier King Charles, are small and known to be relatively quiet in demeanor and with barking," Bolte says. Made famous as Charlotte's pet in "Sex and the City," this serene spaniel is surprisingly low-maintenance. Its coat is no muss, no fuss, requiring just weekly brushing. Its energy level depends on you — it can go for a hike or hike on to your lap, and requires just one walk daily.
By: Claudine Zap
This article "The Best Dog Breeds for Apartment Living" appeared first on Real Estate News and Insights from realtor.com.
Want more information on living with pets in your home? Get tips here.
https://www.akc.org/wp-admin/admin-ajax.php
Get Your Free AKC eBook
Tips for Responsible Dog Owners
This e-book is a great resource for anyone who's considering dog ownership or already owns a dog. Download for tips on how to be the best dog owner you can be.