If your dog has ever suddenly twitched or shaken uncontrollably for a short period of time, usually about one-to-several minutes, he may have had a seizure, which is an abnormal burst of electrical activity in the brain. Other signs of a seizure include drooling, chomping, foaming at the mouth, and unconsciousness. If this happens frequently, your dog may have epilepsy. Any dog can have a seizure, but they are more common in breeds such as Labrador Retrievers, German Shepherds, Beagles, and Border Collies.
Common Causes of Seizures in Dogs:
Eating poison
Anemia
Head injury
Brain cancer
Liver disease
For dogs with epilepsy, many veterinarians may prescribe phenobarbital, commonly known as Luminal® or Barbita®, to control the amount and severity of seizures. This drug works by decreasing and stabilizing neuron activity in the brain. It also decreases the neurotransmitter Glutamate, which causes nerve stimulation. It should be noted that it's important to always consult your veterinarian prior to giving your dog phenobarbital or any other medication or treatment for seizures.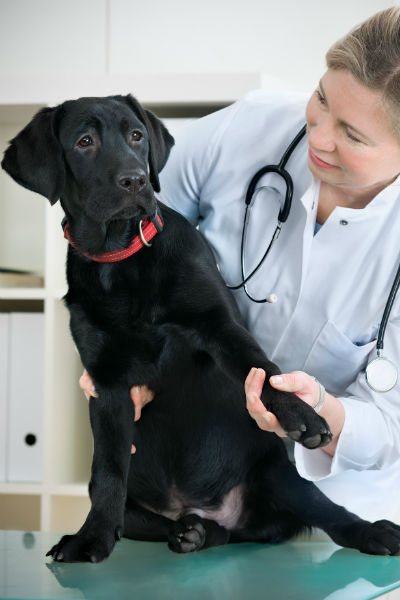 Phenobarbital Dosage for Dogs
Absorption of phenobarbital varies greatly among breeds, therefore dosage should be determined by your veterinarian based on your dog's weight, and the frequency and severity of seizures. Generally, this medication should be given every 12 hours, and it is important not to miss a dose. If this happens, do NOT give your dog two doses at once–skip the missed dose and continue with the regularly scheduled dosage. Your veterinarian will likely want to take blood tests frequently, about every 2-6 months, to monitor your dog's liver function, as phenobarbital can negatively affect it over long periods of time.
Side Effects
Because Phenobarbital may also decrease other neurotransmitters, common side effects may include lethargy and loss of coordination, as well as:
Increased appetite, which may lead to weight gain
Increased thirst and urination
Anxiety
Anemia
Dogs with the following conditions should not be given phenobarbital:
Liver disease
Respiratory problems
If your dog has a seizure, it's important to remain calm and try to calm him down as well. If you can, put light pressure on his eyeballs to decrease seizure duration. Be sure to record the duration, severity, and what your pet was doing before and after the seizure occurred. Contact your veterinarian right away.
Note: The information in this article is designed to inform you about a common treatment for seizures in dogs and is not meant to take the place of a veterinary diagnosis. Contact and consult with your veterinarian right away if your dog has a seizure, and before giving any medication or treatment to your dog.
Sources: Drugs.com, Petmd.com, Webmd.com, 1800petmeds.com, Ohio State University Veterinary Medical Center
https://www.akc.org/wp-admin/admin-ajax.php
Subscribe to Family Dog
AKC FAMILY DOG MAGAZINE
This article was originally published in AKC Family Dog magazine. Subscribe today ($12.95 for 6 issues, including digital edition) to get expert tips on training, behavior, health, nutrition, and grooming, and read incredible stories of dogs and their people.