Photographs capture one second in time. And time is fleeting. It rushes forward without bias, emotion, or care. Perhaps that's why photos mean so much to the dog fancy: They preserve the moment when a champion was at his best. Without them, such paragons would be lost to those who study the past before charting their future.
Photos can't tell you why Sugar Ray Robinson was the best pound-for-pound fighter who ever lived or why Secretariat was great in the backstretch, but a good picture of a legendary show dog speaks a thousand words of greatness. Photos of top champions become the sport's visual history, providing insight and inspiration to future generations. All a fancier ever learned, all they might ever achieve in the sport, resides in the pedigrees and photographs they leave behind. Without these, the significance of a life's work might die with the last eyewitness.
Photography and dog shows both came into their own during the mid-19th century. The two pursuits grew up together, and no sport relies as heavily on photography as the dog game does. The formal winner's-circle portrait, the "win shot," is official documentation of a dog's success. Win shots, often in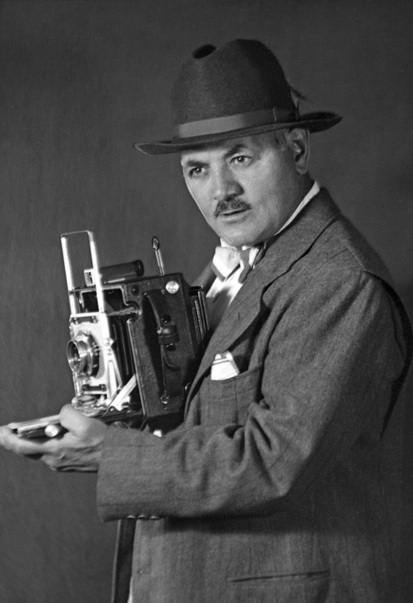 combination with informal glamour photos, also serve as important tools in publicizing the virtues of a particular dog or an entire kennel. And, of course, there's the sentimental value. Whether your dog is an elegant lord of the ring or a lovable, lopsided goofball camped out on the sofa, everyone wants a keepsake of that cherished soul mate.
The sport's best photographers came to the profession as a way of combining their love of the craft with a lifelong fascination with dogs. John Ashbey, among the best in the business, is the son of a professional handler. Kit Rodwell a fixture on the Southern California circuit who was a pro handler for 26 years before going from the front of the camera to behind it.
For these busy professionals, work can be as grueling as it is satisfying. Mid-20th-century show photographer William Brown (pictured) estimated he traveled 35,000 miles a year and, during his 30-year career, exposed a million negatives. In a given year Ashbey might shoot 200 shows. These intrepid souls are familiar faces to the fancy, as much a part of the dog-show experience as sensible shoes, the whir of blow dryers, and lukewarm coffee in a cardboard cup.
Despite the hectic schedule and having to cope with balky dogs, finicky owners, lousy weather, and the constant press of so many dogs in so little time, they are those rare individuals who wouldn't trade jobs with anyone. "I love going to dog shows" says Ashbey, who grew up in the sport. "After all these years, I guess it is in my blood. I like seeing the dogs, watching them ringside, seeing them close-up as we work with them." —Bud Boccone
The author of this story tried his hand at ring photography, and limped away with an achy knee, some awful photos, and a renewed respect for the pros. Read about it here.
https://www.akc.org/wp-admin/admin-ajax.php
Subscribe to Family Dog
AKC FAMILY DOG MAGAZINE
This article was originally published in AKC Family Dog magazine. Subscribe today ($12.95 for 6 issues, including digital edition) to get expert tips on training, behavior, health, nutrition, and grooming, and read incredible stories of dogs and their people.