In recent years, pet insurance seems to be taking the pet healthcare industry by storm. Something that was once non-existent has gone from mildly popular to almost commonplace.
An increasing number of pet owners are utilizing the benefits of pet insurance, and in turn, veterinarians are seeing more claim forms cross their desks. This increased prevalence incites a lot of questions among pet owners and the breeding community alike: 'Do I jump on the bandwagon?' 'Is pet insurance here to stay?'
I suggest you jump — and bring your puppies with you.
Surge In Pet Insurance
Some compelling statistics confirm the surge: the pet insurance industry has seen a 12 percent growth over the past five years (2010 to 2015) with 1.4 million pets insured in North America in 2015.
Despite those impressive numbers, less than 1 percent of pets in America are insured, compared to approximately 23 percent in the United Kingdom and more than 30 percent in Sweden. What do they know that we don't? Are we behind the times? Well, with analysts forecasting a 14.5 percent growth in 2016, we will soon catch up.
Breeder Support Program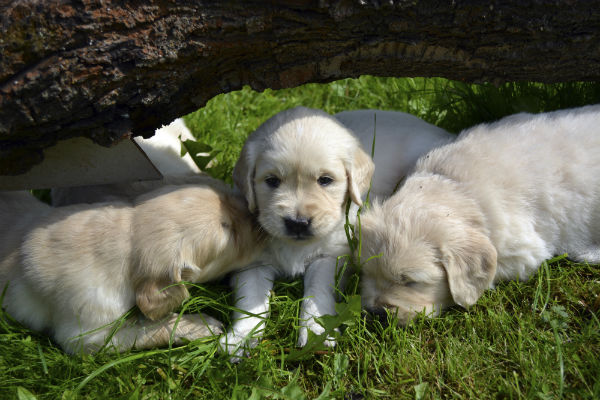 With this rapid growth, more puppy buyers are considering pet insurance. That means breeders have more puppy buyers inquiring about pet insurance, including what coverage they should choose. With all the options available, it may seem overwhelming.
AKC Pet Insurance is combating the confusion with the first-of-its-kind Breeder Support Program that navigates the pet insurance options available for breeders' puppies and customers. Very few pet insurance companies have devoted the resources to developing a division solely dedicated to breeder assistance.
The pet-passionate company has long offered benefits to AKC breeders in the form of a Certificate of Pet Insurance included with AKC registration in an effort to help puppies get off to a healthy start in their new homes. Recognizing that breeders are an integral part of the pet health education of new pet owners, AKC Pet Insurance saw a need to expand their support through the Breeder Support Program.
The program features a dedicated Breeder Support Specialist, which eliminates the need for breeders to go through the standard lines of customer service and allows for more timely and specialized assistance. This designated contact is available to answer breeders' questions regarding pet insurance, policy options and benefits. The most significant role of the Breeder Support Specialist is to help breeders create awareness about the importance of quality veterinary care for their puppies and demonstrate how pet insurance can aid in that.
Is There Value In Pet Insurance?
If you're still unsure about the value of pet insurance, consider that in the United States, a pet receives emergency medical care every 2.5 seconds, with one in three pets needing emergency care each year. In addition, every 6 seconds an owner is faced with a vet bill of more than $3,000. With the rising cost of veterinary care and pets going to the vet more frequently, the benefits of pet insurance are becoming increasingly advantageous.
AKC Pet Insurance is continuing to provide its 30-day Certificate of Pet Insurance included with AKC registration at no additional cost when puppy buyers register with the AKC. The certificate covers unexpected accidents and illnesses that can occur with a new puppy ranging from an ear infection and upset stomach to more complicated broken bones and foreign body ingestion. It covers diagnostics and treatment for eligible conditions and provides up to $1,500 of coverage. Though we don't want to think that the worst can happen, based on the aforementioned numbers, it's nice to know you're covered if it does.
In a recent poll, the No. 1 reason people buy pet insurance is to be able to make decisions about their pet's healthcare without worrying about whether or not they can afford treatment. Since dogs under the age of one are 2.5 times more likely to have an unexpected vet visit, this is a legitimate concern for new puppy buyers. As a breeder, when you register your litter with the AKC and encourage puppy buyers to register, you have the ability to provide your puppy buyers with peace of mind in those first 30 days.
How Can I Get Pet Insurance?
The process is very simple. When you register your litter with the AKC, you will receive an email from AKC Pet Insurance alerting you when your certificates are available. The email will direct you to your personal breeder portal, where you can download your certificate forms. You'll have the option to print your certificate forms and include them in your puppy packets or email the forms to your puppy buyers. This process takes no more than a few minutes.
It's equally as simple for puppy buyers to activate the certificate. Once their puppy is registered with the AKC, the puppy buyer can either activate the certificate online or call AKC Pet Insurance and a pet insurance specialist will assist them.
If you haven't utilized the 30-day certificates thus far, now is a good time to start. With the increasing cost of veterinary expenses, it's a little something extra you can offer your puppy buyers. The small amount of effort it takes on your part can mean the difference between your puppy buyer's ability to afford that unexpected vet bill or to have to make some tough decisions.
Next time you register a litter, look for your email alert about your certificates. If you have any questions about the certificates or the process, contact Breeder Support Specialist Erin Tursam at (919) 926-2722
or etursam@petpartners.com
I hope you feel a little more informed about the pet insurance market and what it can offer your puppies. Things are moving in the right direction in our current culture with pet welfare becoming more a priority. It's time for us to embrace the changes in pet healthcare and jump on the pet insurance bandwagon.
—
Erin Tursam is a Breeder Support Specialist for AKC Pet Insurance. To learn more about the Breeder Support Program, visit www.akcpetinsurance.com/breeders.
AKC Pet Insurance (PetPartners Inc.) is a Raleigh, NC, based company that originated in the United Kingdom in the 1980s. PetPartners came to the United States in 2002, and in 2003, became the exclusive pet insurance provider of the American Kennel Club.
Disclaimer
30 days of pet health insurance through AKC Pet Insurance* for newly registered puppies. Details about this special benefit will be sent to you shortly after registration.
*The AKC Pet Insurance Certificate is administered by PetPartners, Inc. and is underwritten by American Pet Insurance Company, 6100 4th Ave S., Seattle WA 98108, or Independence American Insurance Company. Activation is required. Not available in all states and only available to U.S. residents. Eligibility restrictions apply. Visit www.akcpetinsurance.com/certificate or call 1-866-725-2747 for more information or to review terms and conditions.
https://www.akc.org/wp-admin/admin-ajax.php
Get Your Free AKC eBook
Tips for Responsible Dog Owners
This e-book is a great resource for anyone who's considering dog ownership or already owns a dog. Download for tips on how to be the best dog owner you can be.