We hear a lot about the responsibility of the breeder. By breeder, I do not mean those who breed for puppies they can sell quickly; rather, I mean those seriously and carefully breeding dogs of good quality — people committed to the betterment of the breed.
The first responsibility the breeder has is to himself: to always remember that this is a hobby. He should have fun and enjoy his participation in this sport. This means he should enjoy himself and not be upset with any pettiness that may occur. No matter how long you are in dogs, you will always get excited about the possibility of winning. It is fun to show and, of course, to win. We never cease having that good feeling when we win. There is much pleasure in showing.
The next responsibility the breeder has is the improvement of the breed. Certainly, the breed doesn't care if it is improved or not. It takes a person who is sincerely interested in his dogs to strive for this goal.
You will be disappointed many times in your quest for breeding the perfect dog. If you did not care for your dogs and were not breeding seriously, you would not be concerned with the improvement of the breed and looking to breed the perfect dog.
The third responsibility to remember is that once again, this is for fun. Don't ever forget that. The trouble a person gets into is forgetting that this is a hobby, and not a matter of life or death. The exhibitor who calls the judge blind and loudly complains has lost perspective.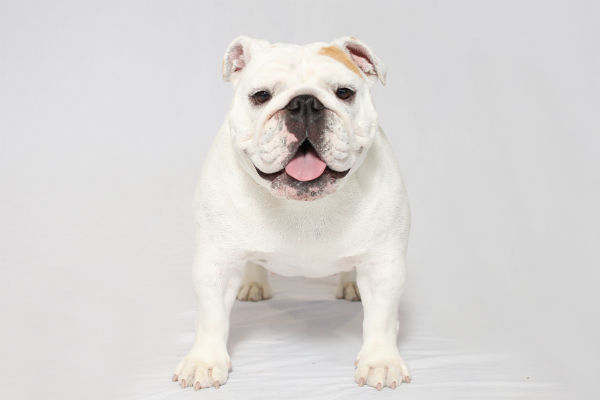 There is nothing wrong with having a difference of opinion. This is a hobby based on competition — and properly used, a critique by a judge is a great motivating device for improvement. We must learn to see the whole picture and always keep a sense of humor.
Last, and very important, you must have perseverance. It takes time to breed winners, and if you try harder each time, eventually you will succeed.
So enjoy your hobby and have fun. It's the love of the dogs and the hobby that see us through any frustrating times. —A.A., Bulldog Club of America
Originally published in the AKC Gazette. Visit us on Facebook.
https://www.akc.org/wp-admin/admin-ajax.php
Get Your Free AKC eBook
Breeder Education Courses
Training isn't just for pets - here's your chance to learn too. Visit the AKC Breeder Education Platform designed to support your continuing education needs. Course topics include introduction to breeding, genetics, anatomy, whelping and nutrition.