The American Kennel Club (AKC) DNA Profile Program technology allows breeders, dog owners, and the AKC to ensure that the AKC Registry is the most accurate in the world.
AKC DNA profiling is required for: Frequently Used Sires (dogs having the greatest impact on the AKC Stud Book); imported breeding stock; dogs that have semen collected for fresh-extended or frozen use; and for the sires, dam, and puppies for Multiple-Sired Litter Registration.
AKC DNA Operations Manager Keva Allen answers questions about the program:
What is the purpose of AKC's DNA program?
The program is designed to directly increase the integrity of the AKC Registry by ensuring, through DNA testing, the pedigree of those dogs registered with AKC. AKC's DNA profiling is for parentage verification and genetic identity purposes only. It does not provide information regarding breed purity, genetic health, conformation, performance ability, coat color, etc. AKC has a comprehensive set of voluntary and mandatory programs used to ensure the integrity of the AKC Registry and assist breeders with their breeding programs: Frequently Used Sires Program requirement, Fresh-Extended/Frozen Semen Program requirement, Multiple-Sired Litter Registration Policy, Import Breeding Stock requirement, Parentage Evaluation Program, and Kennel Inspections/Compliance Audit Program.
How has DNA profiling of frequently used sires been beneficial?
The Frequently Used Sires Program requires DNA profiling of a stud dog if he has produced seven or more litters in his lifetime or more than three litters in a calendar year. This requirement guarantees that a DNA genotype is on file for comparison in the AKC DNA Database for those dogs that have the greatest impact on the AKC Registry, which thereby helps ensure the integrity of the registry.
What is the biggest impact it has had on the AKC and purebred dogs?
The AKC has built the world's largest database of canine DNA profiles for parentage verification and genetic identity purposes. This program has resulted from significant input from the fancy. The DNA Profile Program is for owners and breeders electing to add value to their breeding programs by eliminating concerns or questions about identification and parentage.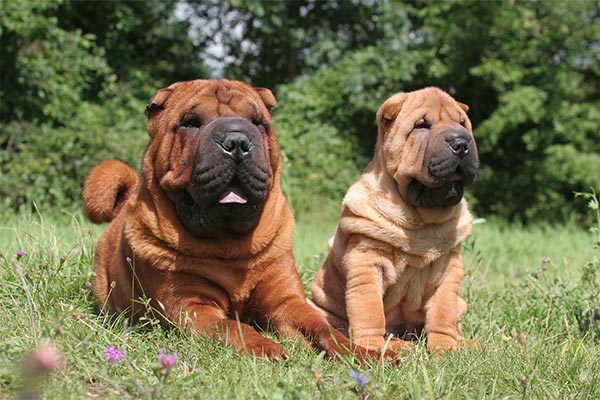 What are some good reasons for breeders to utilize the program?
DNA testing is a powerful tool that can be used to ensure breeding decisions are based on accurate pedigree information, enabling a more responsible breeding. DNA-based parentage verification adds integrity to pedigrees. Parentage verification will determine, with greater than 99 percent confidence, whether a dog is from the tested sire and dam. This is particularly important with regard to the health of the dogs produced by breeders. Many responsible breeders test their breeding stock for hereditary disease. By also DNA testing the offspring produced from those matings to confirm parentage, the resulting litter may be cleared by parentage from that disease.
It is also important in cases where a breeder uses a stud bred by another breeder to breed to her bitch.
A DNA profile is a permanent form of tamper-proof identification. It can be used to establish the identity of a dog that may have been lost or stolen and subsequently recovered.
What is the benefit of multiple-sired litters?
A multiple-sired litter may enable more effective forward progress in a breeding program because it eliminates the need to breed separate litters one year apart, or to ensure that puppies will be produced from a breeding, especially in the case of utilizing an older male, chilled semen, or frozen semen.
While AKC does offer the option to register a multiple-sired litter, it does not encourage the practice of routinely utilizing this method.
Dog owners may order a DNA Test Kit, which includes a swab that the owner uses to collect loose cells from inside the dog's cheek. An AKC DNA Profile containing the dog's registration information, genotype, and a unique DNA Profile number is issued for each dog sampled. This DNA Profile number will appear on subsequently issued registration certificates and pedigrees.
To learn more about the AKC DNA program and to order DNA test kits, click here.
https://www.akc.org/wp-admin/admin-ajax.php
Get Your Free AKC eBook
Breeder Education Courses
Training isn't just for pets - here's your chance to learn too. Visit the AKC Breeder Education Platform designed to support your continuing education needs. Course topics include introduction to breeding, genetics, anatomy, whelping and nutrition.