AKC Breeder Spotlight: Jennifer Young-Hopkins of Y-Farms Kennels
Each month, the American Kennel Club (AKC) profiles breeders to hear about how they got started, their breeding program, and their experience with AKC Marketplace. We recently spoke with AKC Breeder of Merit Jennifer Young-Hopkins of Y-Farms Kennels in Zachary, La. Here, she answers questions about her Labrador Retriever breeding program that produces dogs that excel at hunt tests and as hunting companions.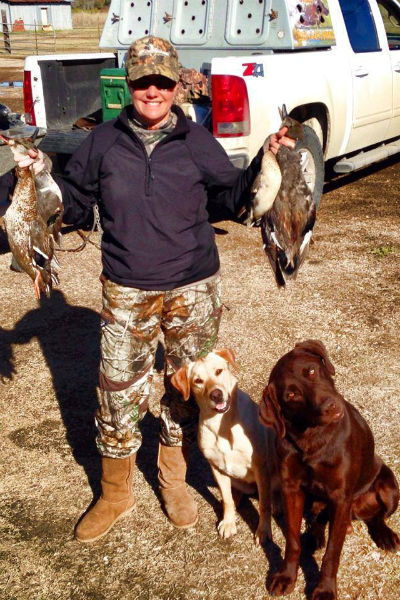 What is the most important thing to know about your breed?
The Labrador Retriever is a wonderful, loyal, family dog that wants to please his owner. Labs need to have daily exercise to burn off their excess energy. Exercise could be fetching a ball at the local dog park, taking a jog with his owner, or swimming in the family pool. You will bond with your Lab by spending a little time together each day.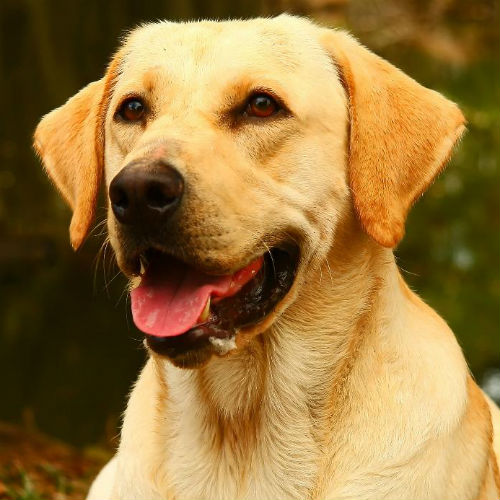 How has the AKC Marketplace helped you find puppy buyers?
The AKC Marketplace has helped our kennel to become more visible on the Internet. When someone does a Google search for Labrador Retriever puppies in our area, the marketplace will pop up.
What is your favorite question to ask potential puppy buyers?
I like to ask potential puppy owners what their plans for their puppy will be, including whether they are planning on training their dog to be a working dog. I believe that every Labrador Retriever bred from our kennel has a job to do.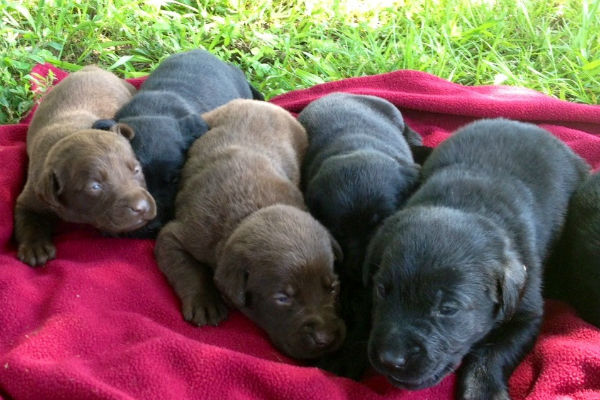 We often see our pups being used as hunting retrievers, picking up waterfowl or upland birds for their handlers. Also, our dogs train hard to be able to compete in AKC hunt tests, as well as many are working as therapy, service, or guide dogs by assisting owners with specific emotional/physical needs.
What are the top qualities you look for in potential buyers?
We would like to see our pups go to active family homes where they can blossom into well-rounded Labrador Retrievers.
What is your best advice for novice breeders?
The best advice for a novice breeder is to do your homework and ask lots of questions! Over the years, I have done a good bit of research on breeding and raising puppies. I would suggest that you surround yourself with people who know the ins and outs of the dog business. In our case, our veterinarian strongly encouraged us to breed high-quality dogs that were free of the health defects that can occur in Labrador Retrievers.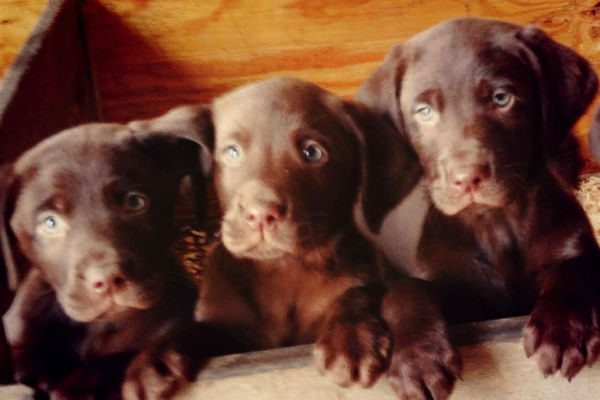 Do your dogs compete in AKC sports?
Our dogs work very hard training to compete in AKC hunt tests and earning their Junior Hunter, Senior Hunter, and Master Hunter titles.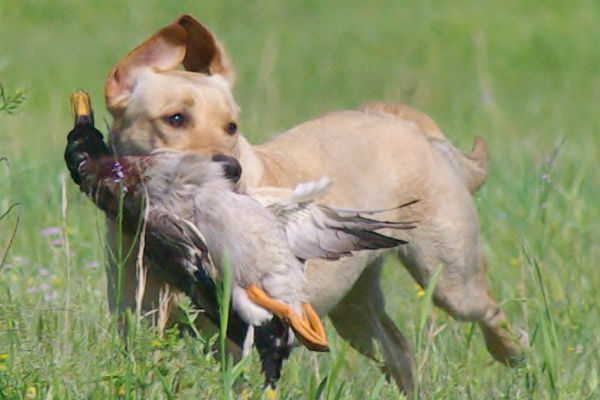 What is your favorite thing about being a breeder?
It brings me so much joy to see a family leave our kennel with their new puppy, knowing that they have big plans for this pup's future as a retriever.
Do you have a favorite breeding story?
I have [collected] a lot of stories over the years, but the one memory that comes to mind is of watching my youngest child, McKenzie, at about 1-½ years of age (she is now 16 years old), sitting in the whelping box with a litter of 4-week-old Lab puppies and holding them like they were little baby dolls. Kenzie would gently help them to learn to eat solid foods and aid me in socializing our puppies: special memories and family time together.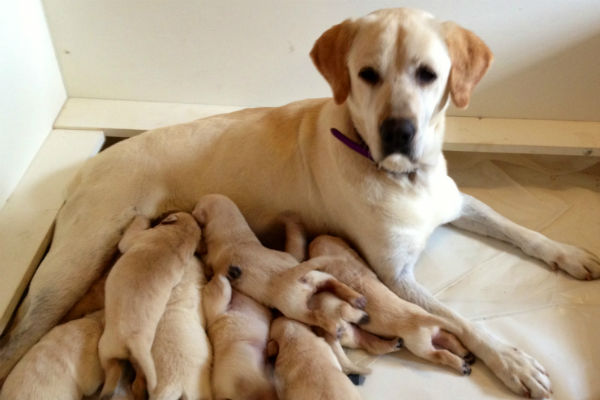 To learn more about Jennifer Young-Hopkins and Y-Farms Labrador Retrievers, click here.
https://www.akc.org/wp-admin/admin-ajax.php
Get Your Free AKC eBook
Breeder Education Courses
Training isn't just for pets - here's your chance to learn too. Visit the AKC Breeder Education Platform designed to support your continuing education needs. Course topics include introduction to breeding, genetics, anatomy, whelping and nutrition.