Opinion: Nothing is more frustrating to a dedicated breeder-exhibitor than hearing that a wonderful owner with unlimited potential in the sport has purchased a dog from a commercial kennel. After all, your breed parent club works hard to update its website and offer a cornucopia of relevant information. You attend dog shows regularly, breed from health-tested stock, and start socializing your puppies practically from the day they're born. So why would a novice choose to patronize someone who breeds often, exhibits seldom — if ever — and sees no reason to join her parent club or local all-breed kennel club?
But ask that newcomer why he bought his dog where he did, and you may find out that he felt he had little choice, after being snubbed by breeders with sterling credentials who came very well recommended. He may even remind you that he's the guy who hung around your setup at recent shows, admiring your dogs and waiting for an opportunity to talk to you about your breed, while you were busy grooming your dogs for their ring time, then rushing back to rehash the results for an hour or two with your fellow competitors. He just didn't want to interrupt, and he ended up finding a warmer welcome from a less-than-savory breeder.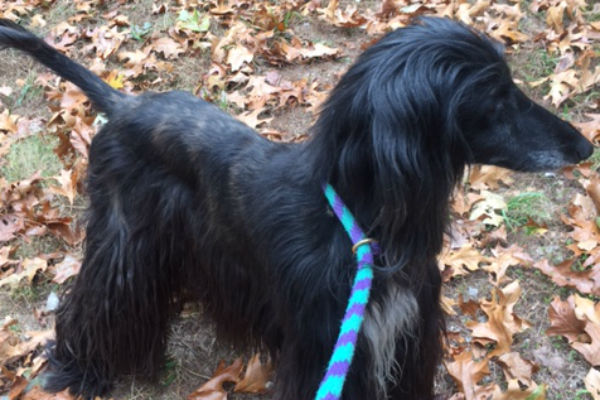 The dog show world can be intimidating to newcomers. They see the big rosettes, the silver trays, and the long titles on the dogs in our online photos, and, intellectually, they appreciate that we are important and have great dogs. But if we are too important to answer email inquiries, or we set up too many roadblocks on the path to acquiring one of our breed, we will probably lose that prospective puppy buyer before we've even had a chance to introduce ourselves and have a chat over coffee.
"If the tone is dismissive and the conversation more of an interrogation, the takeaway for the puppy buyer may be that she is not good enough to own our breed. "
We all admire dedication to our breeds and feel protective of them. However, it is dangerously easy to slide from breed custodian to control freak, without even realizing how off-putting we become to the public. If the tone is dismissive and the conversation more of an interrogation, the takeaway for the puppy buyer may be that she is not good enough to own our breed. In which case, that person may choose another breed, or surf the Internet and find a third-rate breeder who greets her with open arms. Selling that newbie a nice puppy that will be shown, perhaps by a professional handler, possibly advertised, and certainly bragged about by a proud owner on Facebook, will help legitimize the breeder, validate the kennel's iffy reputation, and very likely generate a few more sales.
A friend of mine was the longtime national rescue chair for her parent club. She heard from a great many people whose only fault was never having owned one of her breed. Most had done their due diligence, read up on the breed, fenced their yard, and felt ready to take the plunge. But the big-name breeders never had a dog for them, as either a companion or a show prospect, from litter after litter that was advertised widely. Since they wanted the joy of raising a puppy, and rescue seldom had young dogs available, they would either choose a related breed or import a puppy from another country.
And speaking of advertising, it is very possible to scare off great homes when impossible demands backfire. My favorite what-not-to-say ad has always been the one promoting litters that haven't been born yet, insisting on "experienced, proven show homes only." First of all, that would require X-ray vision, since none of us can look inside the bitch to confirm absolute show quality. That kind of highfalutin verbiage can also leave a 30-year veteran of the sport wondering if he qualifies for a wunderkind from your kennel. After all, he's only been in the game for three decades and finished a couple of dozen dogs. To add to the irony, the breeder who makes these lofty demands often has barely a decade of experience under her belt, yet she has scared off potential buyers who might have served as useful mentors under different circumstances.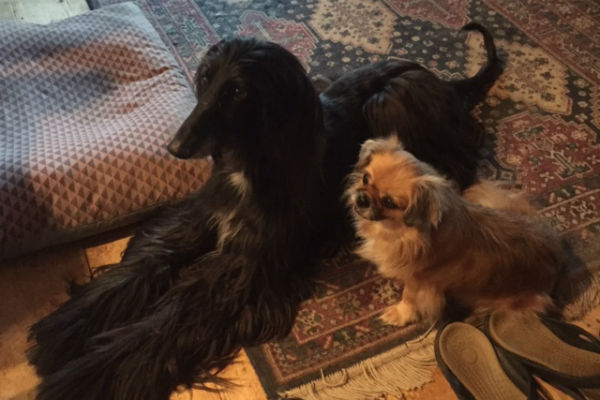 Back in the Dark Ages, responding to an inquiry meant typing a personal reply, maybe filling out a four-generation pedigree by hand, paying for prints of color photos you might not get back, finding an envelope and a stamp, and taking your letter to the mailbox. Today, there is no reason for ignoring inquiries when, in a matter of minutes, you can send off a short, polite email, a few PDFs about the care of your breed, some photos, and a pedigree.
Feeling protective of our breeds and our particular dogs is an admirable trait. But we also have to learn to share the wealth, welcome sincere novices to the fold, and pay it forward by giving generously of our knowledge to the fanciers of tomorrow. That doesn't happen by suggesting that someone with a PhD and children in college cannot learn to bathe and groom your breed. These days, we must all be goodwill ambassadors for the sport. If you're too busy for newcomers, you don't get to complain about where they bought their dog.
Allan Reznik has been an Afghan Hound fancier since the early 1970s, and also owns and exhibits Tibetan Spaniels. He is an award-winning journalist and broadcaster who has served as editor-in-chief of several national dog publications. He appears regularly on radio and TV discussing all aspects of responsible animal ownership. He is also on the boards of the Afghan Hound Club of America and the Tibetan Spaniel Club of America.
https://www.akc.org/wp-admin/admin-ajax.php
Get Your Free AKC eBook
Breeder Education Courses
Training isn't just for pets - here's your chance to learn too. Visit the AKC Breeder Education Platform designed to support your continuing education needs. Course topics include introduction to breeding, genetics, anatomy, whelping and nutrition.