AKC Breeder Spotlight: Theresa Viesto of Tiger Rose Labrador Retrievers
Each month, the American Kennel Club (AKC) profiles breeders to hear about how they got started, their breeding program, and their experience with AKC Marketplace. We recently spoke with Theresa Viesto of Tiger Rose Labradors in Newtown, Conn. Here, she answers questions about her Labrador Retriever breeding program that produces dogs that excel in conformation competitions, companion events, and as wonderful family members.
AKC: How did you get started in breeding dogs?
I've always had a strong passion for animals. Growing up and being around dogs always gave me a sense of relief. My aunt had a Labrador that shared the same birthday as me. As I got older and started to work at my current job at Mt. Pleasant Hospital for Animals with Dr. Rakesh Vali, I got the opportunity to go to dog shows and learned all about showing dogs and what it means to have a good breeding program. Dr. Vali is my Labrador mentor. I got my first Labrador, Tehya, from him.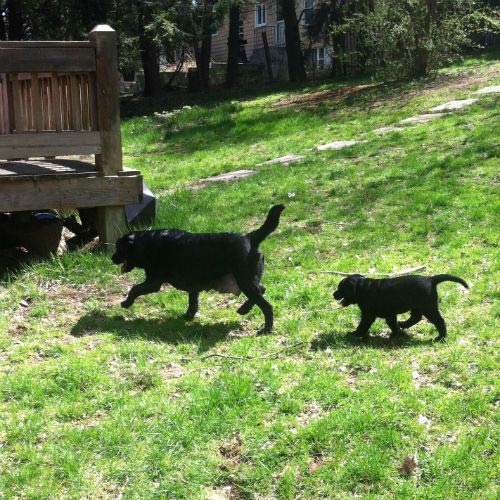 What is the most important thing to know about your breed?
Labradors are known for their ability to be able to work in the field, while still being wonderful house companions.
How has AKC Marketplace helped you find puppy buyers?
It's a great place for people to find breeders near them . . . and just what they are looking for in a new family companion.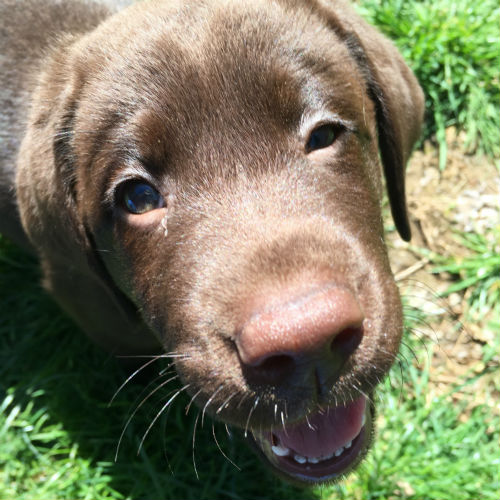 What are the main qualities you look for in potential owners?
I will always ask if they had a Labrador, or any dog, before. I want to be sure my puppies are living in wonderful homes, so I will ask for a picture or two of how the puppy will be living in the home. I also ask if the new families and I can stay in touch. Every puppy I breed, I take a lot of pride in, and I enjoy watching them grow up and hearing the stories about them in their forever homes.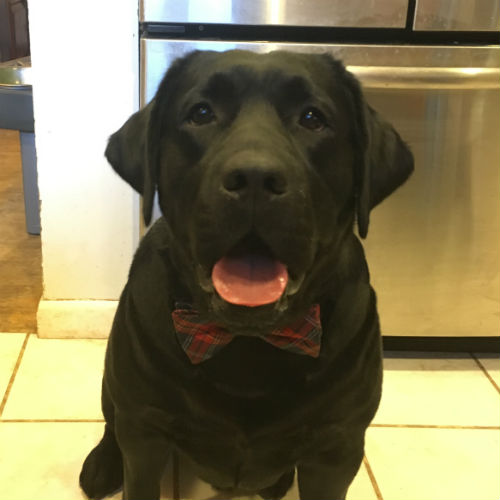 What is the best advice you'd give to novice breeders?
My best advice is to have a mentor who has been breeding for 20-plus years to help you along the way. There is no rush in breeding. Just take your time to research your breed, and do what's best for the breed. Always have an open ear because you learn something new every time [you talk to another breeder], and as you start to grow your breeding program, you will meet more wonderful people who will also have tips and tricks that work best for you.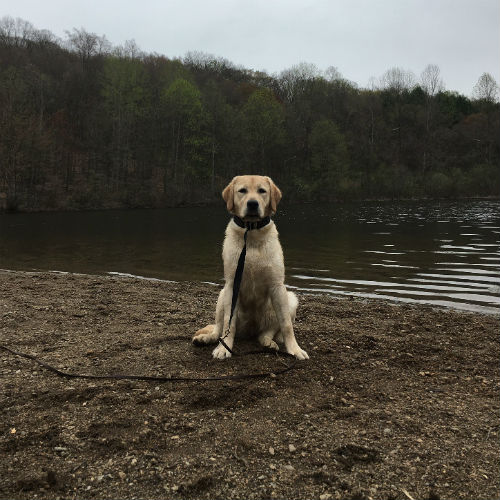 Do your dogs participate in AKC sports?
Yes, my dogs do compete in conformation and rally. I am in the process of learning about field trials, dock diving, and barn hunt.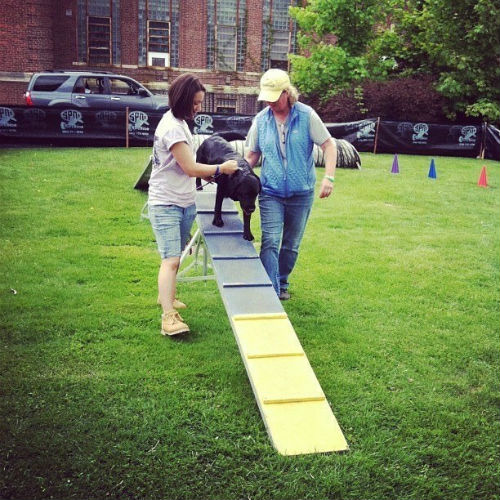 What do you like best about breeding dogs?
I enjoy having puppies in the house, no matter how much work it is. I know that with each new puppy, my family grows bigger and bigger. I stay close with most of my puppies' new families.
Do you have a favorite breeding story?
My favorite breeding story has to be a puppy from my first litter. I kept a yellow girl and named her Bristol. When she was just eight weeks old, she was on the cover of a J. Crew magazine. I believe ever since then, Bristol knows she's a star and has me hold her paw all the time. Even when it's time to do nails, she will sit in the chair and hand me each paw as she gets her "mani" and "pedi." This girl is always making me laugh.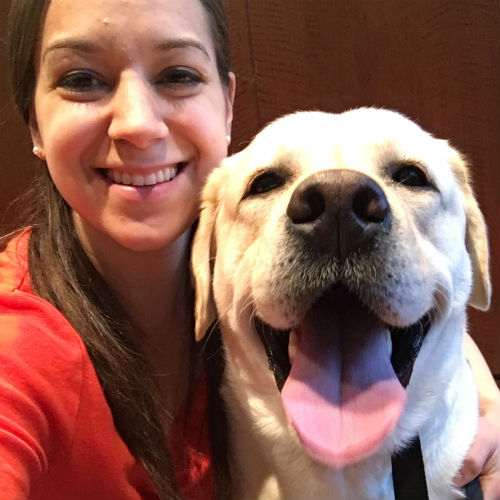 Learn more about Tiger Rose Labradors at www.tigerroselabs.com
https://www.akc.org/wp-admin/admin-ajax.php
Get Your Free AKC eBook
Breeder Education Courses
Training isn't just for pets - here's your chance to learn too. Visit the AKC Breeder Education Platform designed to support your continuing education needs. Course topics include introduction to breeding, genetics, anatomy, whelping and nutrition.