One-year-old Rainbow was a homeless puppy wandering the streets in Tennessee when she was picked up and turned over to rescue. Retiree Jane Mendleson saw a photo of the little dog and offered to adopt her. Jane, who has trained and shown dogs for many years, has done wonders with the little rescue dog in an extremely short period of time!
"Rainbow came to me in Maine via transport van at about a year old.  I picked her up at the van drop point on May 30. She'd never walked on a leash, she was scared of people, and I gave her a new name," Jane said. "On August 30, just three months later, she earned her AKC Rally Novice title at Merrimack Valley Kennel Club in Amherst, NH!"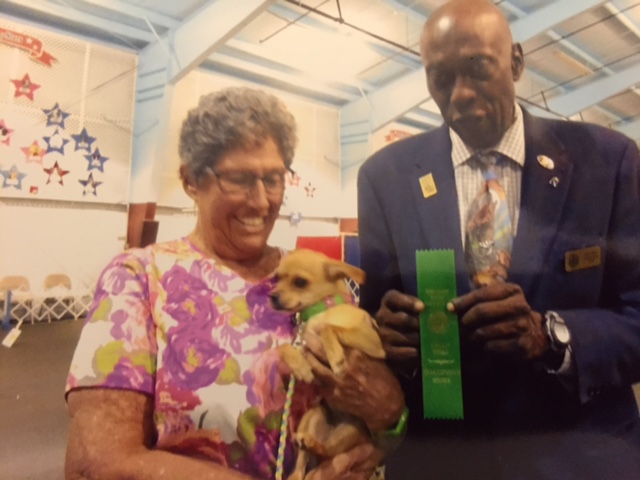 Rainbow competes in AKC sports through the AKC Canine Partners program for all dogs, including mixed-breeds and rescues.