Two mixed-breed dogs in the AKC Canine Partners program have now won nine of the top AKC Agility titles!
They are:
MACH9 Logan Lake Hope (pictured above) – owned by Kimberly Barton of Johnstown, OH
MACH9 Samantha (pictured below when she won her 1st MACH) – owned by Don & Leah Eicher of Laurel, DE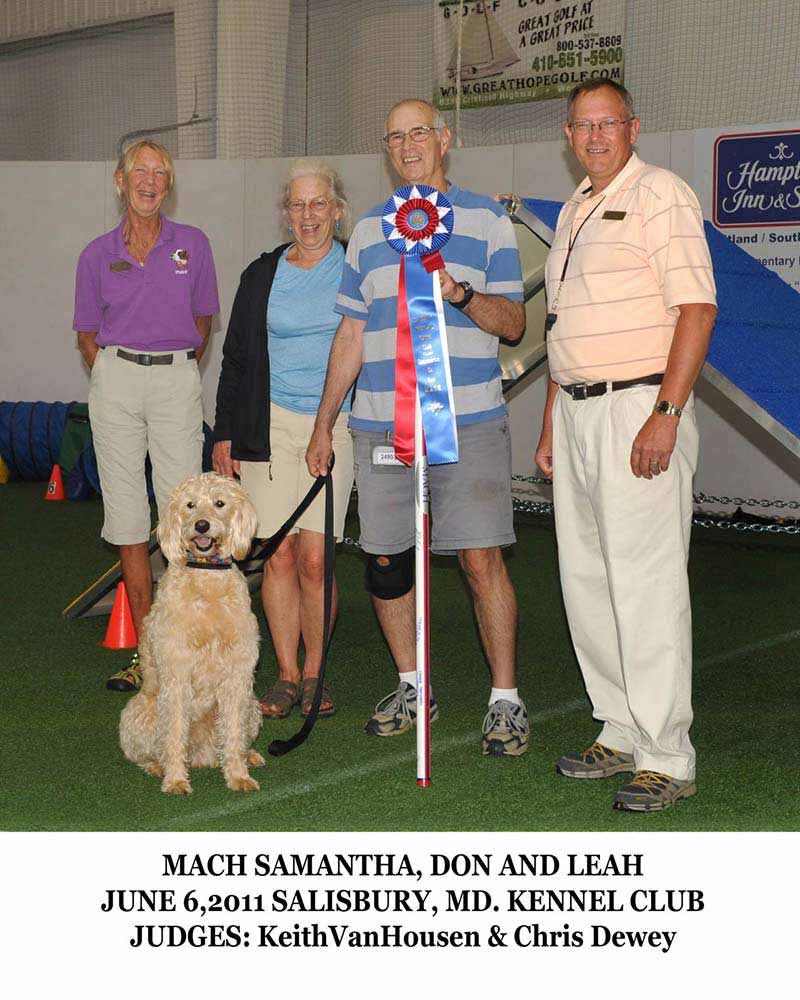 To win the coveted agility championship, dogs must first progress through the AKC Agility titling system from Novice class to the intermediate level Open class to the most advanced class of Excellent. Once they earn their Excellent titles in both Standard and Jumpers with Weaves, they move into Masters and start the pursuit of the championship.
This requires 20 double qualifying scores, meaning the dog must qualify in both Standard and Jumpers on the same day 20 times, plus 750 speed points. Dogs earn 1 point per each second that they run the course under standard course time.
Congratulations to Logan and Sami on completing these requirements nine times!!