1. Cool off with the hose! Many dogs love to chase and bite at the water from a garden hose. Just make sure your dog doesn't drink too much or overexert himself playing this game. Karma, a 9-year-old mixed-breed, loves playing with the hose in her backyard in Hermitage, TN, with her owner Rebecca Lynch, as you can see in the above photo.
2. Try a cool treat! Freeze some chicken or beef broth in ice cube trays or freeze bananas, strawberries, or apples and let your dog enjoy it outside on a hot day.
3. Go for a swim! If you don't have access to a pool or lake where you can swim with your dog, try a baby pool in your backyard. Some dogs even like to bob for ice cubes! Daisy Mae (below) loves lounging in her backyard baby pool at home in Charlotte, NC, with her "mom," Cassandra Long.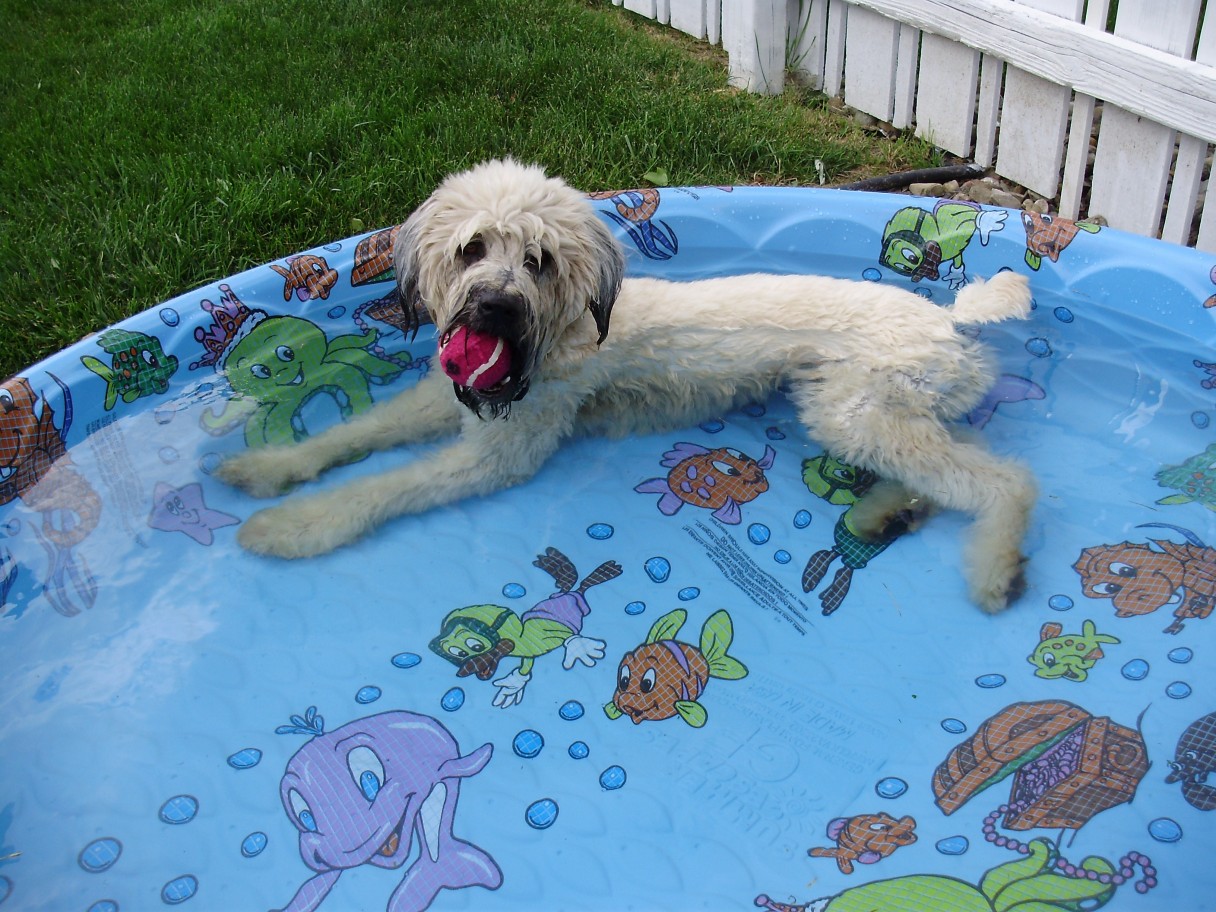 Karma and Daisy Mae are members of the AKC Canine Partners community for all dogs, including mixed-breeds and rescues. Join today and get great tips, benefits and eligibility for AKC events with your dog!