MACH Camp David's on the Verge of Greatness MXB MJS MXF owned by Rachel Billick of Tarentum, PA
Virgil came into Rachel's life in 2014 as the last of his litter mates to be adopted from a small shelter in Indiana. 
"I just knew this little fella was meant for me; my husband and I drove 16 hours trying to stay ahead of a snow storm to pick him up. We called him Virgil which means to flourish. He's lived up to his name. Despite his early days being plagued by pneumonia and GI issues, he grew into a 75 pound, long legged, athletic, beautiful dog."
Virgil was also challenged with anxiety concerns.
"Agility became a way to help grow the bond between us providing a way to interact and drain his intense energy. Virgil loves the game as much as I do. He enthusiastically barks the whole way through the obstacles!"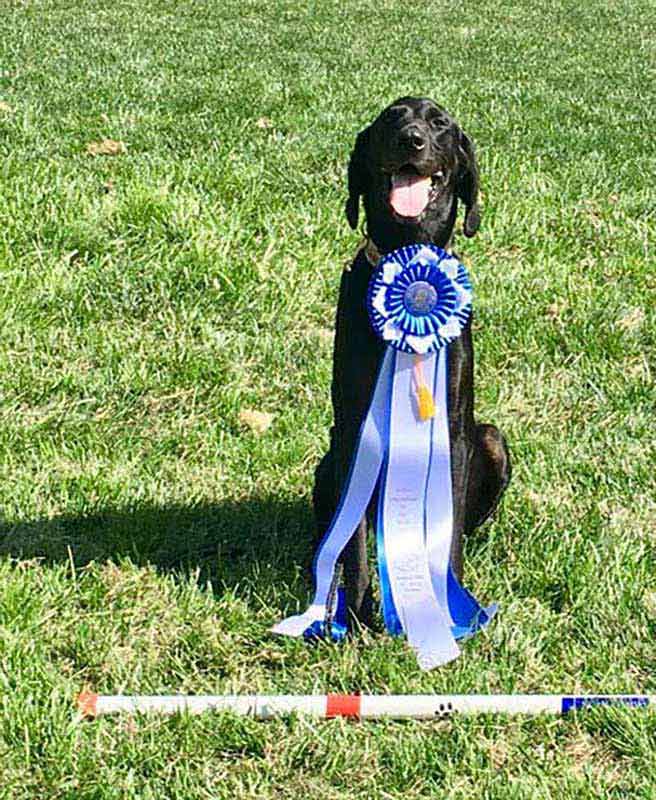 He reached the highest AKC Agility title of Master Agility Champion on Oct 8, 2016, at the Youngstown All Breed Training Club trial.
"Virgil is perfectly imperfect and has taught me much about acceptance. I am smitten completely with this wonderful dog."
Agility is a sport that can truly boost a dog's confidence. It's a wonderful way to bond with your dog, getting exercise and having fun in the process. To learn more, visit https://www.akc.org/events/agility/resources/.