Hailey and her owner New York resident Karen Profenna were a wonderful team and not only were successful  in dog sport competitions, but also brought cheer to thousands through their therapy dog work.
Hailey's achievements included winning the top scoring All-American Dog at this year's Westminster Master Agility Championship. The Beagle- Boston Terrier mix also was a champion trick dog who appeared in many television commercials and entertained during breaks at Westminster events.
Hailey had been a certified therapy dog for the past nine years, doing about 200 volunteer visits a year to hospitals, nursing homes, and senior centers. She entertained and provided therapy for the Newtown community immediately following the school shooting disaster, and she entertained 200 returning soldiers from Afghanistan during their debriefing. She was recognized by the president and board of directors of Nyack Hospital for her service providing comfort and cheer to patients.
Hailey could perform in excess of 177 tricks and was on the National All Star Performance team. She often used her tricks to entertain during therapy visits. When Hurricanes Irene and Sandy struck, she and Karen headed to shelters to entertain people displaced from their homes.
Hailey's AKC competition achievements including three Master Agility Championships and the AKC Therapy Dog Distinguished honor. She had tried just about everything including obedience, rally, sheep herding, lure coursing, flyball, disc and freestyle dance.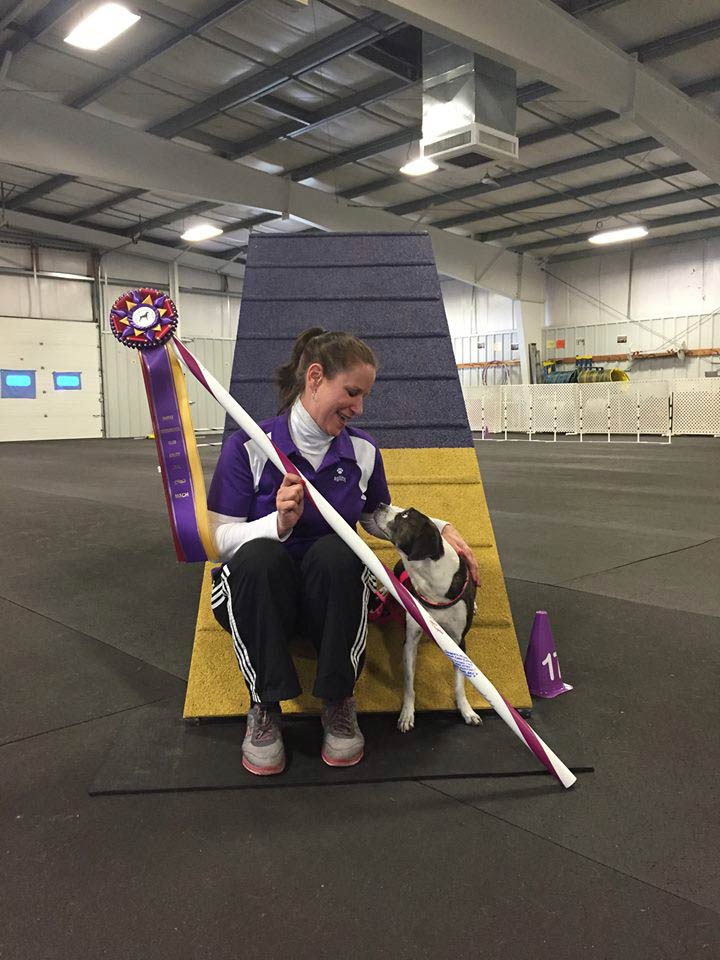 She was the highest scoring mixed-breed dog at the 2016 Westminster Masters Agility Championship and third place in the finals for her height category.
"Hailey had an amazing work ethic as well as play ethic," Karen said. "She loved everyone and everything! She was a true inspiration and in my opinion was as well rounded as they come."
She also had an agent and did television commercials and print advertisements, including a recent one for Seresto flea & tick collars. She had appeared on the Jimmy Fallon show and played piano for a Purina promotion during the television airing of the National Dog Show on Thanksgiving Day.
"Hailey and I shared a bond that I will never forget. She was my soulmate and best friend. I can't begin to imagine my life without her," Karen said.