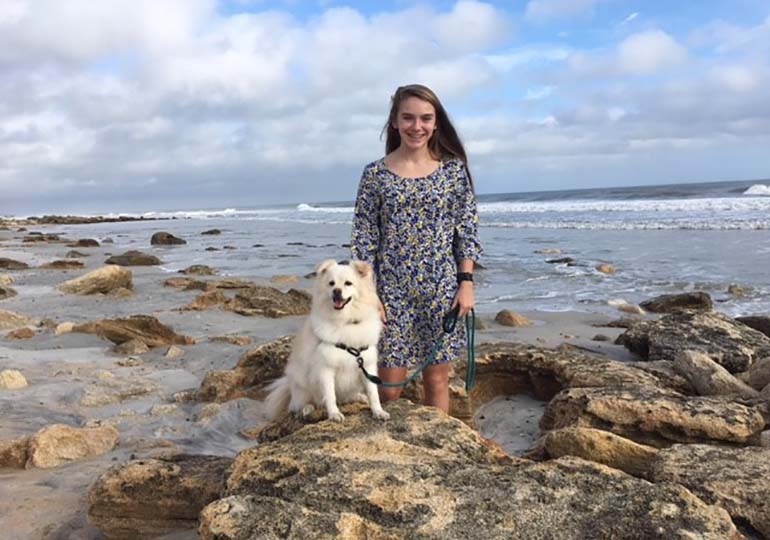 The AKC Junior Agility Competition will be held Dec. 15 as part of the AKC Agility Invitational in Orlando, FL. Young people get the opportunity to compete with their dogs in a national setting. We will be spotlighting youth who are competing with All-American Dogs in the AKC Canine Partners program in weeks leading up the big events.
Name: June Pride of Dixie AX MXJ NJP
Call Name: June
Age: 5-1/2 years
Gender: Female
Jump Height: 12 inches
Junior Handler: Kate Gallagher, age 15
Hometown: Fargo, ND
Kate began obedience training with June in 2012. June was an All-American puppy adopted from the local shelter. They were introduced to dog agility soon after and entered their first Novice trial when Kate was 11. Now Kate trains June at the Fargo-Moorhead Kennel Club and enters about six agility trials a year. She enjoys meeting other junior handlers and following them on Instagram.
2016 was their first trip to Orlando for the AKC Junior Agility Competition. What a great experience! Some of the highlights were: having two clean runs, seeing over 5,000 dogs of all breeds in one place and making the 4,000-mile road trip from Fargo.