Mix a high-drive Labrador with an active 8-year-old boy, and you cook up a mother looking for an outlet.
Lucia Pink found it when her eyes landed on a newspaper advertisement for a Kids and Dogs Day Camp at the Imperial Polk Obedience Club.
The camp ran for a week and Lucia thought it would keep the busy team of her son Steven and his dog Sniffy occupied for at least a few days. She did not dream it would launch the start of a dog training adventure for the Florida family.
"For an entire week that summer, we were dropped off at 8:30 in the morning until 4:30 pm, and my mom thought they were nuts," Steven said. "By the end of the week, we were hooked! We joined 4H and started training every week."
That one-week camp has turned into what Steven said will be a lifelong hobby of training and showing dogs.
Now 17, Steven already accumulated many achievements in dog sports, first with Sniffy and now with his new yellow Labrador Retriever, Stark.  This has included wins at 4H regional and state competitions and at the national AKC Juniors Agility and AKC Juniors Classic obedience competitions.
The Pink family obtained Sniffy in spring 2004 while visiting Missouri relatives, who had a litter of Labs. "He was the only male left, and a tiny runt compared to his sisters.  All he did was sniff around me, and I liked him best," Steven said.
Even though Sniffy is a purebred Labrador Retriever, he was never registered with AKC as a puppy. When Steven later got interested in competing with Sniffy, the family realized the dog needed an AKC number to enter events.
Sniffy's paperwork may have been lost, but he found an AKC number through the AKC Canine Partners program for all dogs. AKC Canine Partners works with 4H groups around the country and enables youth to register their dogs at no charge so they can compete in AKC events.
Sniffy went on to have an amazing career with Steven in AKC events, including winning first places at the national AKC Juniors events held in conjunction with the AKC/Eukanuba National Championship in Orlando. Sadly, the family lost Sniffy in May 2014 at age 10 to a brain tumor.
"It was a very difficult time for the family, as all dog lovers know. Steven's addition of Stark to the family helped to ease the transition and the pain of the loss, but you know how it is 'There will never be another one like Sniffy,' "Lucia said.
Steven's experience training and competing with Sniffy has helped him get off to a great start with his young dog, Stark.
At the 2014 AKC Junior Agility competition, the team placed third overall in their jump height. They finished fifth in both rally and obedience in the AKC Juniors Classic and "have the goal to finish in the ribbons for his senior and final year as a junior competitor in obedience at the 2015 event."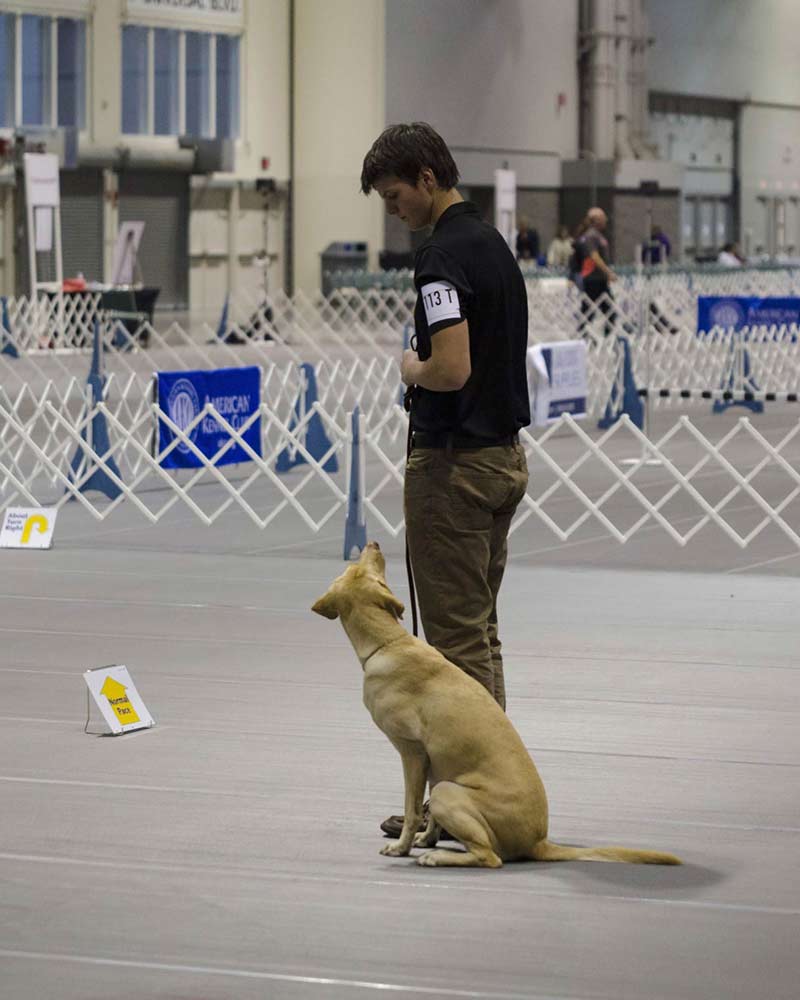 Steven and Stark went on to polish their skills for the 2015 Florida State Fair 4-H Dog Show in February.  They won the High Point Senior Award for their combined score in agility, obedience, rally, and junior showmanship. Steven also took the first place Champion of Champions Award, which is an accumulation of points for showmanship, a project record book, a record book test, a skills test, an educational poster, and more.
But there is also a new sport for the Pink family: dock diving. Steven tried it with his young enthusiastic Lab while waiting between classes at the 2013 AKC Juniors events, and both handler and dog were hooked. They joined a dock diving club in Cape Coral, FL, and started training.
"Stark's true love is dock diving.  He is a complete crazed maniac on the dock, and has a whole different demeanor at a jumping event," Steven said.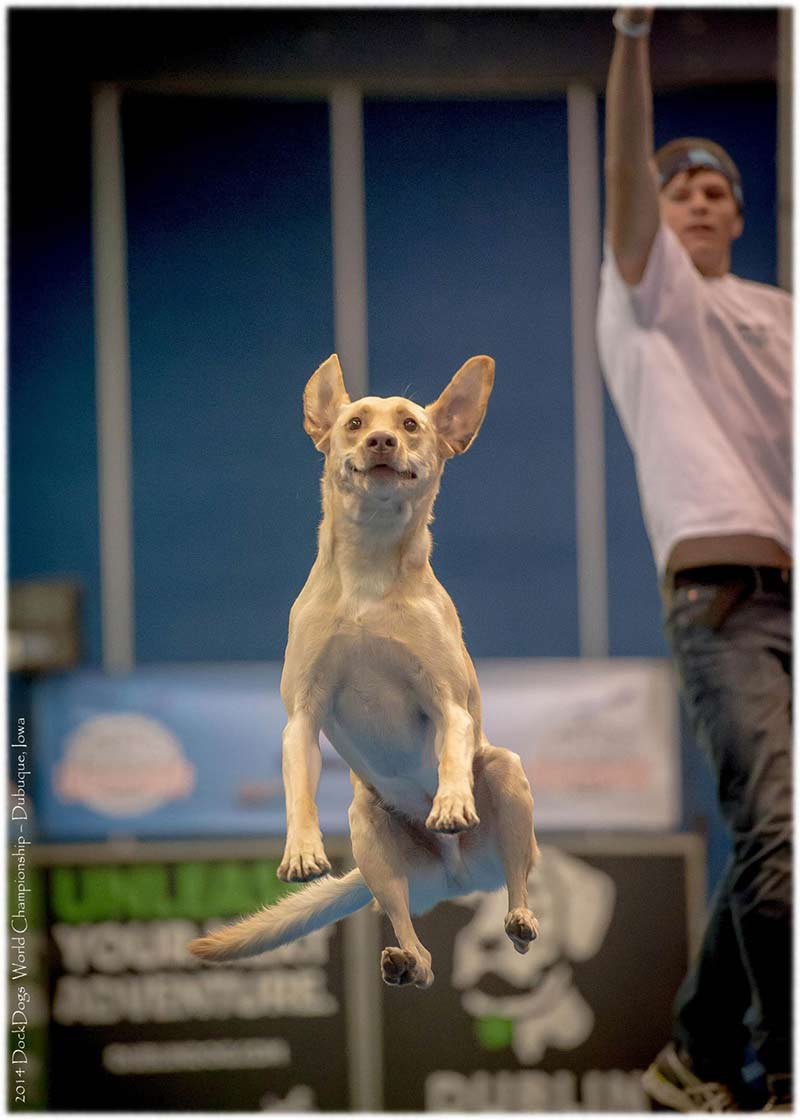 Stark's personal best on the long jump is 23-feet-4-inches. The family traveled to dock diving events through the summer of 2014, and Stark qualified for the Dock Dogs World Competition in Dubuque, IA, finishing in 12th  place in the Elite division.
"Stark has had to take some time off this summer for a knee injury that occurred while he was playing and retrieving in the yard, but the boys hope to make it back to the dock to qualify for worlds one more time," Lucia said.
Steven and his parents, Dean and Lucia, live in Punta Gorda, FL. Steven will finish his senior year of high school by completing the early enrollment program at Florida Southwestern State College.  In May 2016, he will receive both his high school diploma and his Associate of Arts degree before "heading off to real college."
He plans to continue to compete in both AKC and 4H events, but he said his main goal this year is to give back to the 4H program. He will work on both the local and statewide 4H level to help increase membership and assist training new members.
When asked what he likes best about his favorite activity, he says "two things. First, the great friends I have made, both kids and adults. And second, no matter how hard you work with your dog, every run doesn't go perfectly.  But when all the hard work pays off and it all comes together with a great run — that feeling is the greatest."
For more information on the AKC Canine Partners work with 4-H groups, contact akccaninepartners@akc.org or call 919-816-3749.