One day in April of 2010, I was walking past a cemetery with my Standard Rat Terrier, Lucky, when a puppy came from behind a house across the street and began following us. Despite my efforts to shoo her off, she followed us for about three blocks.
When she nearly got hit by a car, I tossed my spare leash on her and took her back to the house. When the lady who answered the door said that the puppy wasn't hers, I took the puppy home with me. After not getting any responses to my "found puppy" ad, we decided to keep her.
I decided that I wanted either a German or Celtic name for her, so I went through three different baby name books and wound up with a list of a dozen or so German and Celtic names, as well as one lone Hungarian name: "Ilka."
When I heard about the AKC Canine Partners program, I decided I wanted to try obedience and rally with Ilka so I registered her with the program.  I simply tacked on where I had found her and enrolled her as Ilka Of Pear Orchard Cemetery.
From April 2011 to January 2013, Ilka earned the AKC Obedience title of Beginner Novice (BN) and the AKC Rally title of Rally Excellent (RE).  Along the way, she won the
AKC Coursing Ability (CA) and AKC Canine Good Citizen (CGC) titles. But Ilka was not crazy about the Rally and Obedience ring, although she did her best to do what I asked of her. These days, Ilka does stuff that she finds fun like tricks, tracking, nose work, and bossing around her "sisters," Leo the German Shepherd Dog, and Lily, the American Staffordshire Terrier.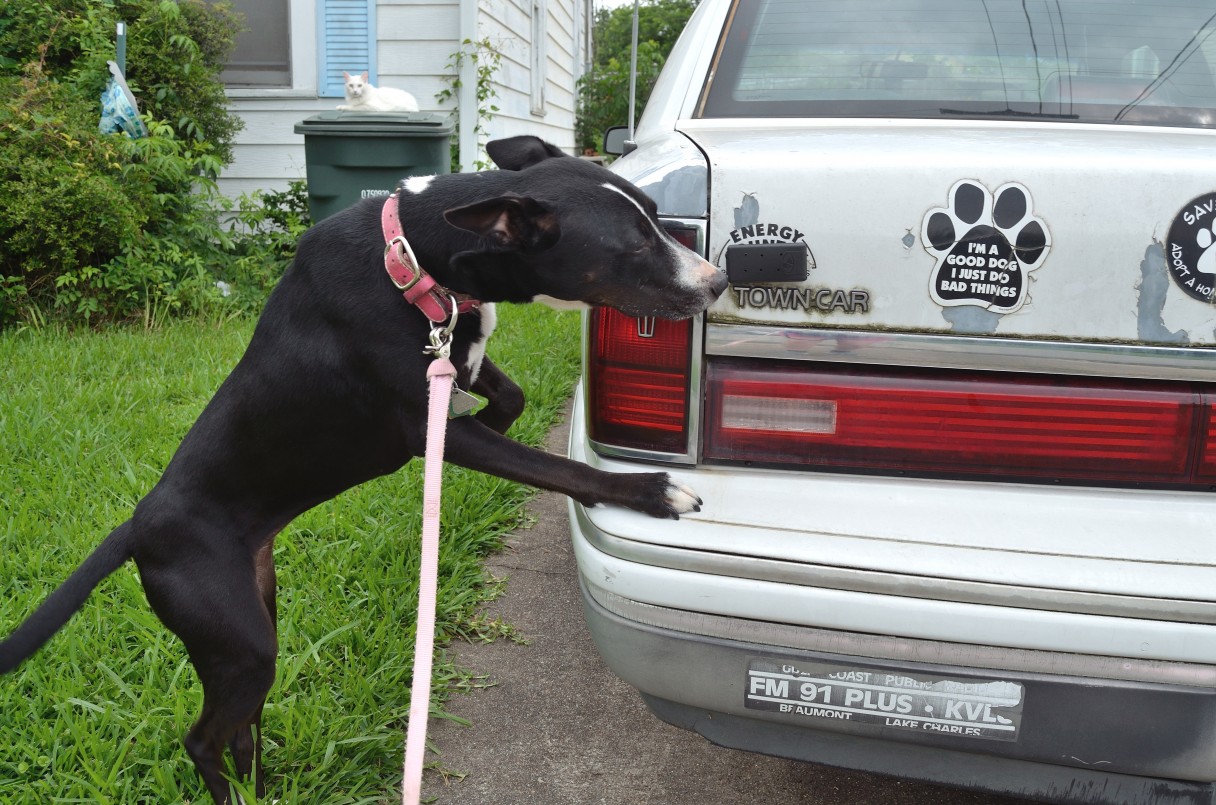 Ilka practicing a vehicular search for nose work.