Two-year-old Scout is a Basset Hound-Cocker Spaniel mix who keeps his owner, Sarah Rose, busy.
"Scout loves to do things like dock dive, swim in the lake with friends, and chase the squirrels! He's pretty quick so he gives them a run for their nuts!" Sarah Rose said. He also often joins his owner and best friend on sailing adventures.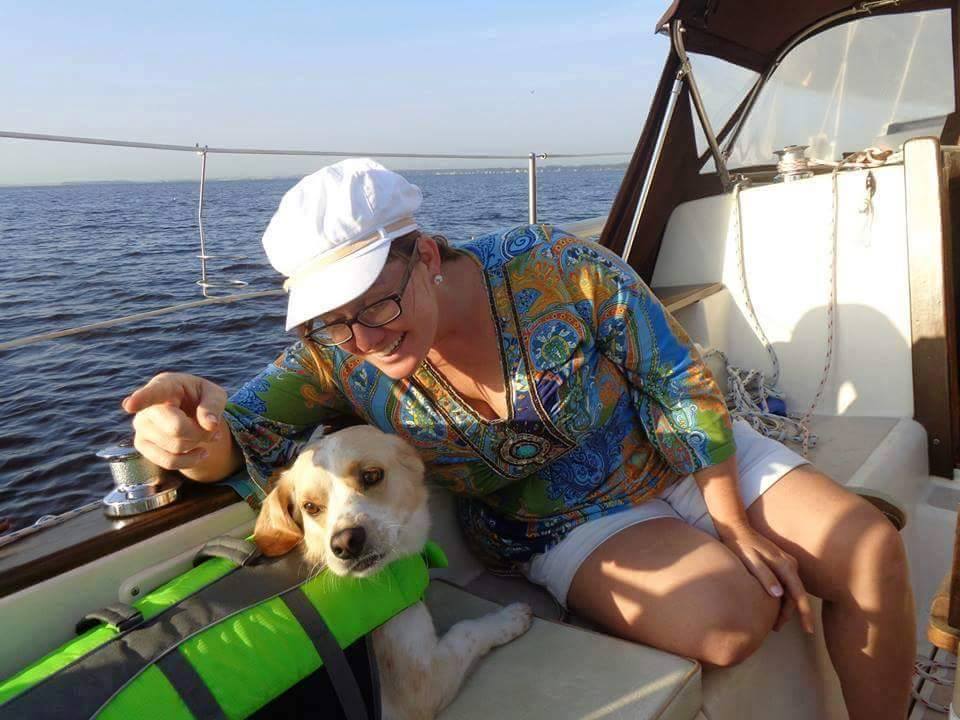 Sarah Rose rescued Scout from a shelter in Jacksonville when he was a puppy. He quickly took to training and in less than two years has earned the AKC Canine Good Citizen title and become certified as a therapy dog through Therapy Dogs Inc.
"Scout and I are pet therapy volunteers with the Community Hospice and find our presence with the people there fill our hearts with love that can only be paid forward," she said.
Scout is a member of the AKC Canine Partners program for all dogs, including mixed-breeds and rescues. AKC recognizes the North America Diving Dogs titles for AKC-registered dogs and also offers titles for therapy work through the AKC Therapy Dog title program.