A little over one year since we adopted him, our dog Finn earned his AKC Canine Good Citizen title on Sept. 2, 2015.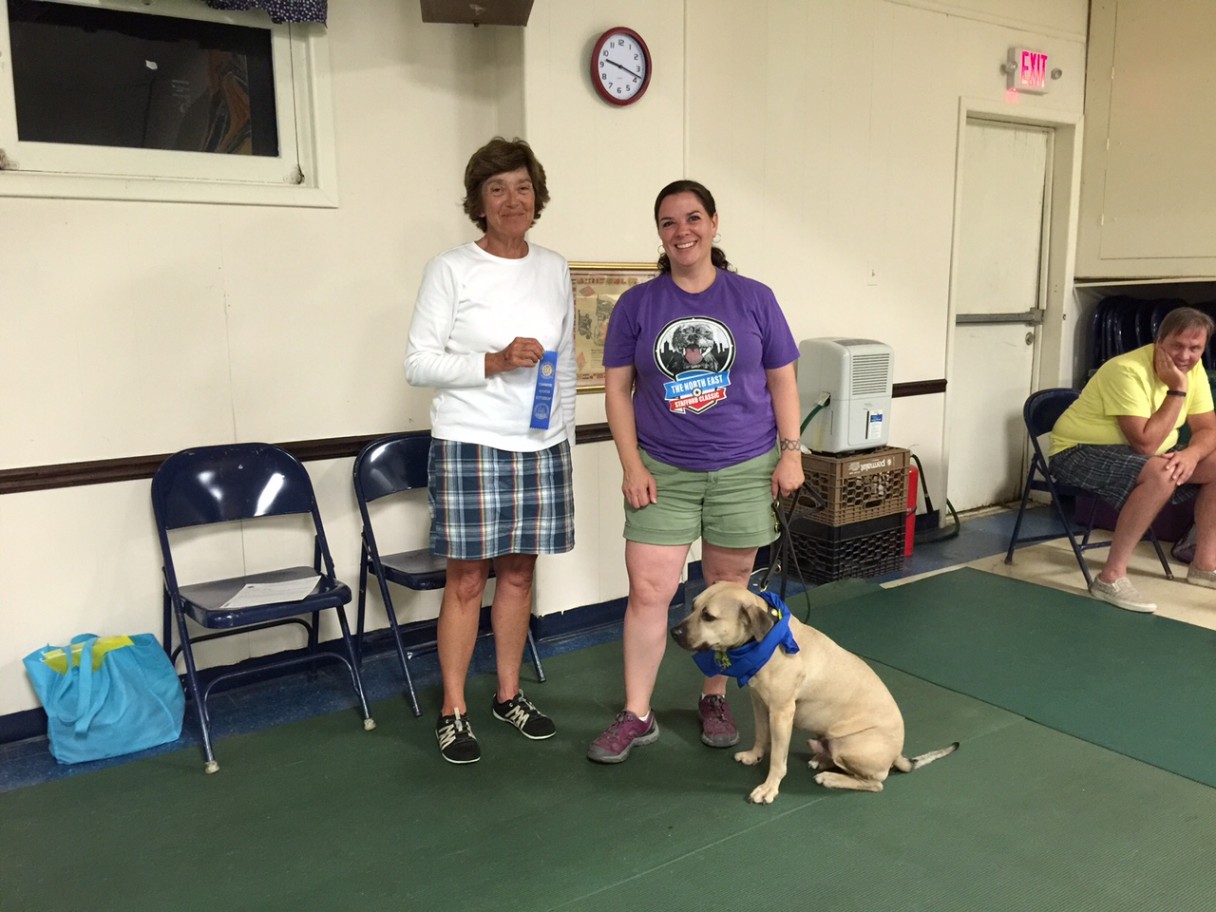 We adopted Finn from a rescue group in Florida called Plenty of Pit Bulls.
Finn is one of many dogs rescued during what is now often referred to as the #367 case – the second largest dogfighting case in the United States.  Finn was like many of the dogs from cruelty cases such as this – under socialized and a bit shy.
Taking classes and learning new things have really helped his confidence grow!  Finn and I have been taking classes with Linda Sperco at Blue Ribbon Dog Sports Coaching for about six months.
Despite having lived a neglected life at the end of a heavy logging chain, Finn is quite resilient – he loves people, dogs, and cats.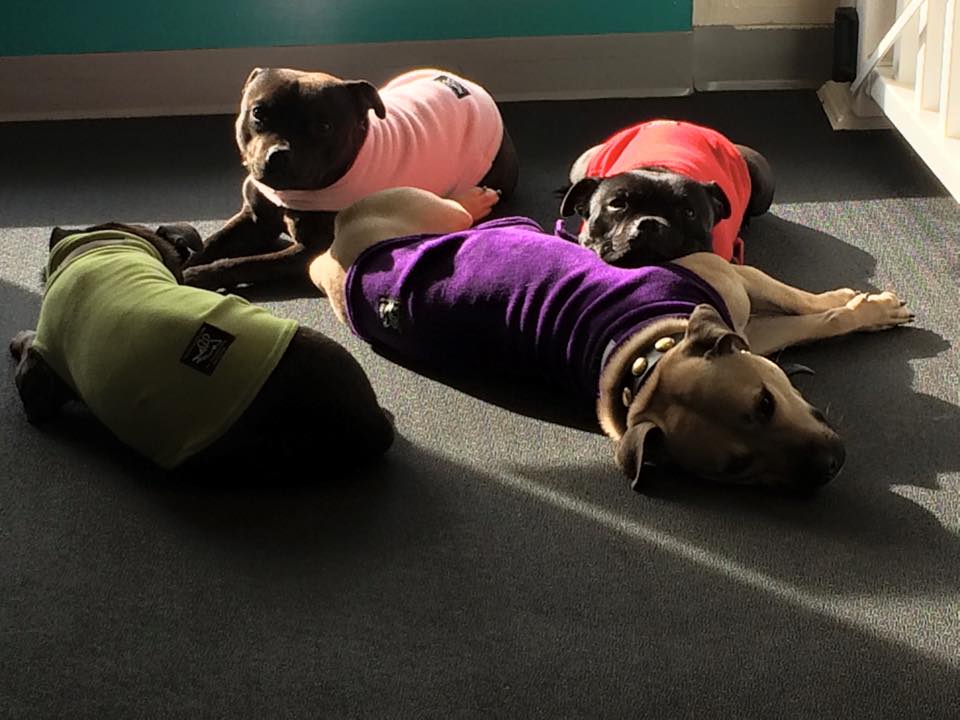 He is even a helper dog at my dog training business, Our Gang Pet Services, and helps me run play groups. He is also a 'neutral dog' for reactive dog clients and classes. We are so proud of how far he has come and can't wait to see what other surprises he has in store for us!
Finn is a member of the AKC Canine Partners program for all dogs, including rescues and mixed-breeds.