But the dog that tugged at her heart at the Sacramento County Animal Care shelter was a young brindle Pit Bull mix.
"I had taken her out of her pen and played with her. She seemed incredibly smart and was sweet and friendly, but we left that day without adopting a dog," said Carmen, a Sacramento, CA, resident.
"I thought about her all evening and the next morning, I went back to the shelter and adopted her. I called my husband to let him know, and he was definitely surprised."
Zoey was about 9 months old at the time, and it did not take her long to win over Mr. Wille.
"He adores her and is very proud of her accomplishments," Carmen said.
Now 8 years old, Zoey has proven Carmen's initial impressions correct by becoming one of the top titled competition obedience dogs in the AKC Canine Partners program for mixed-breeds and rescues.
Zoey, who has the formal name of Toolie's Little Zoey UD, holds the advanced-level AKC Obedience title of Utility Dog (UD) and is a High in Trial winner – no easy feat in the competition obedience world.
But after the adoption, Carmen started training Zoey with no plans to compete. She just wanted to Zoey to learn some manners.
"I took her to a basic obedience class to make her well behaved. She was a wild child, pulling and tugging during the first class," Carmen said. "The instructor in the class helped me get her under control."
Zoey took to the training so well that the instructor encouraged Carmen to keep her in classes.
"Zoey learned incredibly quickly. She is the brightest dog I have ever owned," Carmen said.
After completing her obedience classes, she learned how to play the fun speed sport of flyball and earned several flyball titles
She also passed testing as a therapy dog with Therapy Dogs International (TDI) and became a certified therapy dog.
Then Carmen enrolled Zoey with the AKC Canine Partners program so she was eligible for AKC Obedience trials. It takes three qualifying scores at each level of AKC Obedience – Novice, Open and Utility – to earn the title of that level.
Zoey made easy work of this, earning each of the titles in just three tries and winning first place eight out of nine times.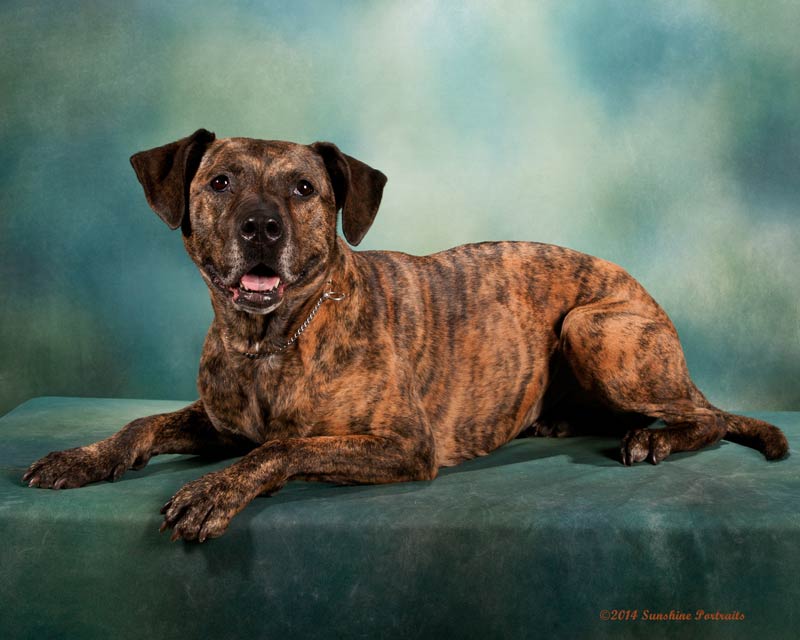 "The only exercise that was difficult for her were the group stay exercises (long sit and down). She did not like me leaving her alone. She would worry and start moving around. We worked on this, and she was able to overcome the issue."
Her other major obstacle was her outgoing and loving nature.
"Zoey thought she was at the dog shows to meet and greet people. I had to keep her focused on competing and not socializing."
Carmen also owns two Border Collies, including a rescue Border Collie, Ryker, who competes in AKC Obedience and recently earned his Obedience Trial Championship (OTCH).
"Zoey loves other dogs and gets along very well with the Border Collies. She plays with them a lot. Zoey also lives with cats and parrots. She gets along well with all critters."
Despite the reputation that Border Collies are the most intelligent breed, Carmen says Zoey tends to learn skills much quicker than the "BCs."
Since earning her UD, Zoey took some time off from competition while Carmen was showing Ryker. But she is starting back to work in August in obedience competitions and may also try some AKC Rally – a fun sport related to obedience but in which handlers follow a course of signs that give the team various exercises to attempt.
When not training or competing, Zoey "loves to play with the Border Collies and my daughter's dog. She loves chasing and retrieving her orange ball," Carmen said. "She likes chasing squirrels in the backyard (but she has never caught one). And she also enjoys a good nap on the couch."
For more information on the AKC Canine Partners program for all dogs, including rescues, look here
For more information on AKC Competition Obedience, look here