The AKC invites the top three Obedience dogs of each breed, based on Obedience Trial Championship points, to the event that takes place March 19-20 in Tulsa, OK. This year, Jasmine is the only All-American Dog entered in the NOC.
Jasmine holds the AKC title of Utility Dog (UD) and is a High in Trial winner. She has come a long way from the dog who was abandoned at Nan's home after her previous owner, a friend of Nan's daughter, asked Nan to watch the dog for a day. He never came back to get her, and Nan took Jasmine to training class just in hopes of making her more adoptable so she could find her a home.
She discovered a very smart willing dog and fell in love with her. We wish them much luck at the NOC!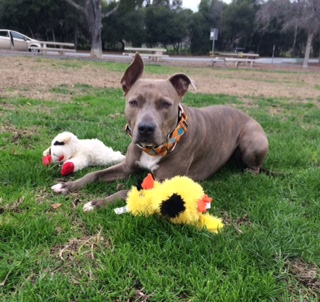 Jasmine competes through the AKC Canine Partners program for all dogs, including mixed-breeds and rescues.
Get more information on the NOC and keep up with results during event.