MACH Jeter Morris owned by Kaela Morris of Thousand Oaks, CA
Jeter is an incredible three-year-old Golden Retriever/Maltese mix who is named after the great shortstop from the New York Yankees, Derek Jeter.
"Jeter and I found out about agility when he was seven months old. After our first class, we caught the "agility bug!" I definitely was surprised by how much Jeter loved the sport, and how well he was doing in the first few months. At first I thought we would only do agility for fun and not compete. Growing up I wasn't very athletic or coordinated. Once I saw his speed and drive in practice, I knew I had to try and enter a competition."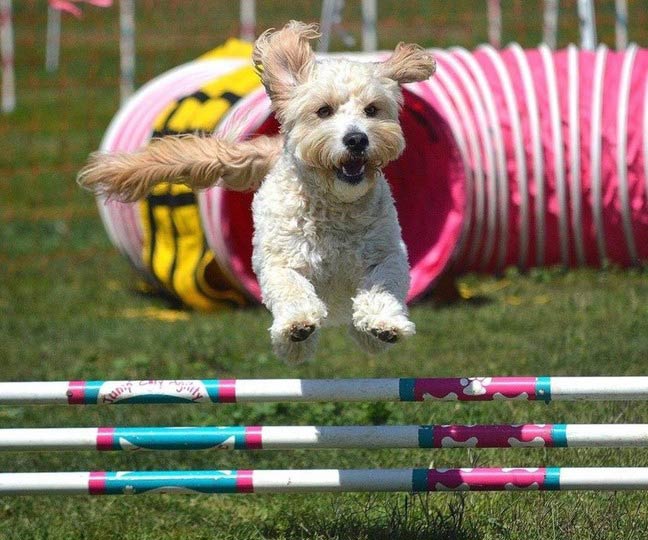 Jeter sailed through Novice, Open and Excellent, making it to the Masters level in a few short months. At two years old on Oct. 7, 2016 Jeter achieved the highest honor in AKC Agility – the Master Agility Championship (MACH) in Camarillo, CA!
"We both eat, sleep, and breathe agility! I love being able to do what we love with my best friend/teammate!"
"