That is a big difference from five years ago at the first NAC at which AKC Canine Partners dogs were eligible; only two mixed-breeds competed. Today, All-American Dogs are one of the most entered "breeds" at the prestigious event.
Two contenders at the 2016 competition are Roo!, who has won the 24-inch division at a past NAC (pictured below with ribbon), and is owned by Stacey Campbell of California. Jimmy (pictured above clearing the jump) hails from Texas and has earned multiple MACHs and a PACH. He will compete in the preferred division this year with owner Adrienne McLean.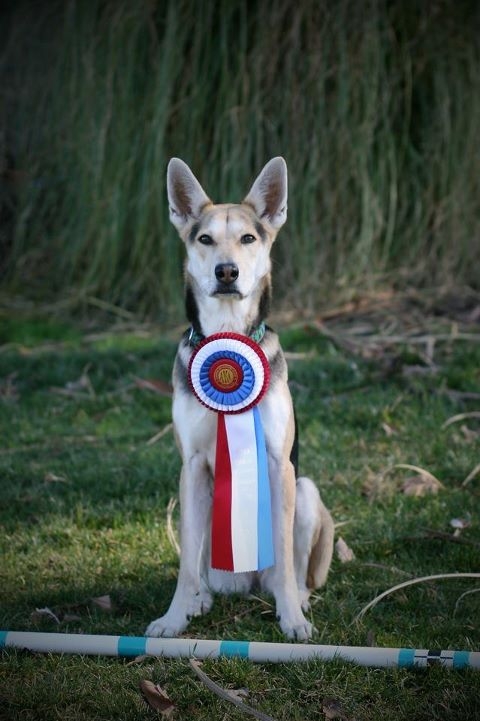 The event crowns champions in each jump height class in both regular and preferred divisions. The NAC is held in conjunction with the AKC National Obedience Championship and the AKC National Rally Championship.
Keep up with all the news and results.