After only 16 months of living with Apple, Rio has already earned his AKC Rally Novice title, which he achieved in three straight tries from May 8-10 at the High Plains Desert Cluster trials in Albuquerque, NM. Out of a possible perfect score of 100, Rio earned scores of 98, 97 and 94!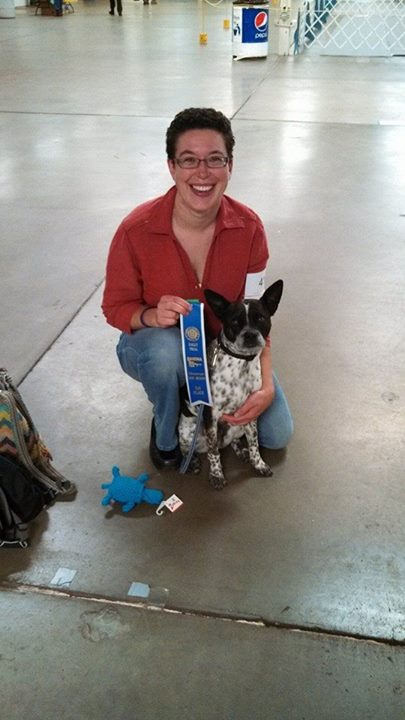 Rio is also a registered therapy dog through Therapy Dogs International and visits nursing homes in his hometown of Roswell, NM. Apple and Rio also find time to go backpacking in the New Mexico wilderness.
"He is the perfect dog: perfect size and perfect complement to what I want/need," Apple said. "Every day he opens up and becomes more of who he is!"
Rio competes in AKC events through the AKC Canine Partners program for mixed-breeds and rescues.