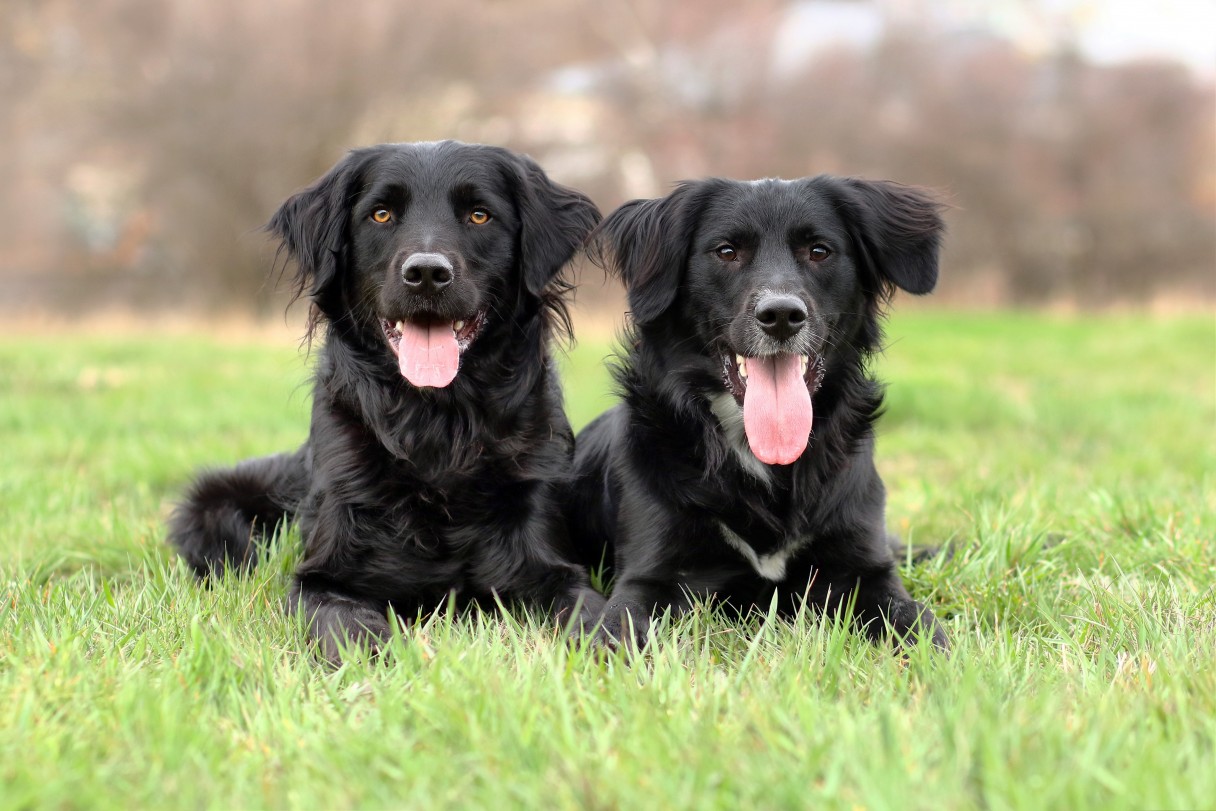 Photos by Katherine Martucci
I adopted Chance from Ani-Care Animal Shelter in Ontario, OR, in December 2012. He was a 10-month-old Flat-Coated Retriever mix named "Zip" and had already been in  five different homes in that short span of life.
He was more of a cuddly teddy bear than a zippy boy so I decided to change his name and give him a fresh start. After trying out some names, he chose the name Chance by responding immediately to it. His registered name is "Takin' Chances: An Incredible Journey."
While training him in basic obedience, I quickly found out that he lacked confidence. Looking for a way to form a tighter bond, I began agility training. Chance is now 3 years old and competes in agility, in which he has definitely excelled.
Even though he loves agility, Chance's first job is as my service dog. He performs a variety of assistance commands such as retrieving items and providing mobility assistance. Chance has also been trained to perform many tricks, including beg, bow, weave between my legs, left and right, catching objects in his paws, wiping his paws on a rug, closing a door, turning on/off lights, and more.
My younger dog is Bramble, a Border Collie/Golden Retriever mix (often called "Coltriever"), who also chose his name. After a few days with him, he ran into a bush and wouldn't come out, making me crawl in to get him. After I crawled in, he squirmed away and pulled up some plants with him. His registered name became "Tearin' through the Brambles" with the call name of Bramble.
He is now 15 months old and is a sporty little guy. He loves just about any form of physical and mental stimulation whether it is swimming, playing fetch, or learning a new trick/command. Bramble has also been trained as a service dog, trick dog, and is currently being trained in agility. He will begin competing when he is 18 months old.
Both my dogs are clicker trained with positive reinforcement, know more 30 commands each, and have performed demonstrations for children in my community. The topics for the demonstrations have included service animal etiquette, how to bathe a dog, how to teach a dog a  trick using a clicker, proper nutrition and body condition of dogs, and agility.