(photo above by Crystal Creek Designs/Kim Langevin)
Kurt was a homeless dog, turned in as a stray to the Humane Society of Sarasota County (FL), which is where Amy and Wade discovered him and adopted him.
They quickly realized that Kurt was a very smart dog who wanted a job.
"Kurt has an inquisitive mind and an adventurous spirit.  He loves to try new things and learn new skills," Amy said.
Kurt excels at lure coursing and earned the highest honor in AKC Coursing Ability – the Coursing Ability Excellent (CAX) title on May 16, 2015, with the Sunshine State Rhodesian Ridgeback Club.  "He just loves to catch that lure while running the course," she said.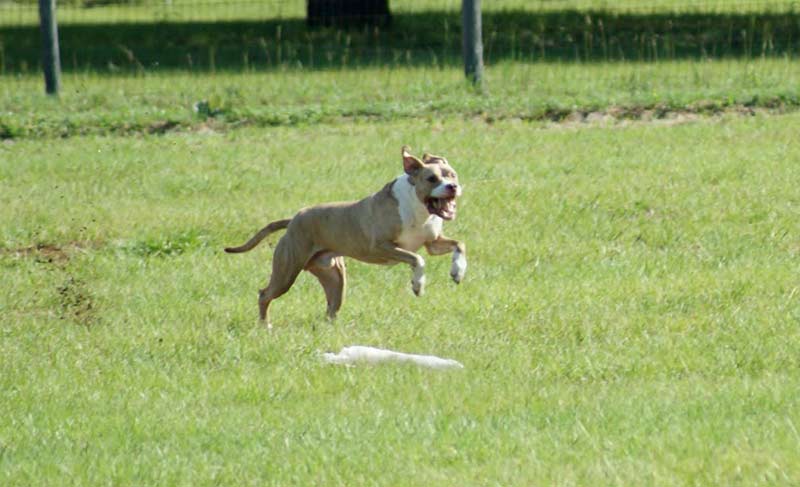 He also puts his keen nose and prey drive to good use in Barn Hunt in which he has earned earned the Rat Novice (RN) and Rat Instinct (RI) titles. "Barn Hunt has quickly become one of his favorite sports," she said.
He also competes in dock diving with the North America Diving Dogs (NADD) and earned a Dock Junior (DJ) title. Last December, Kurt participated in the NADD/AKC/Eukanuba National Championship, where he was part of the finals in the AKC Canine Partners division.
Kurtis competes in AKC sports and earns AKC titles through the AKC Canine Partners program for all dogs, including mixed-breeds and rescues.