Ginger was a shelter puppy, on the red-list alert for euthanasia, before Laurene adopted her. Ginger, now 4 years old, and Laurene love to hike, run, and train for obedience.
In only three years of competing, Ginger has earned the AKC Canine Good Citizen award, AKC Rally Excellent (RE) title, and gone through the highest level of AKC Obedience to recently earn the Utility Dog (UD) title on July 28, 2015, at a trial in Long Beach, CA.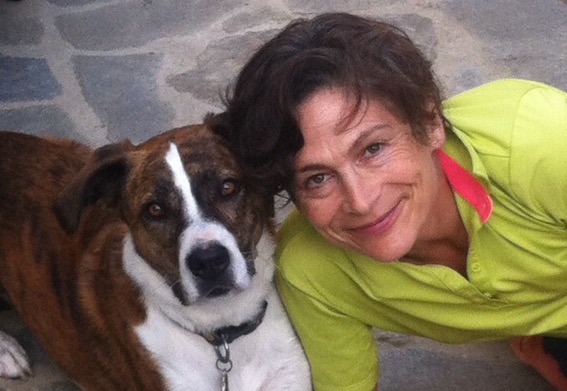 Ginger, whose DNA test says she is part bulldog and corgi, occasionally assists Laurene with her work as a professional dog trainer by helping puppies and adult dogs develop social skills. Laurene is a member of the board of the Association of Professional Dog Trainers Foundation, which seeks to advance dog training through scientific knowledge, and is also a volunteer at her local shelter.
Ginger is a member of the AKC Canine Partners community for all dogs, including mixed-breeds and rescues.