PACH Lindy the Long-Legged Labradoodle MXP4 MXPB MJP5 MJPS PAX NFP T2BP owned by Natasha Wright of Edmond OK
Lindy is Natasha's first dog, and first agility dog. She brought her home in July of 2008 "hoping that getting a dog would encourage a healthier lifestyle, and boy, did it work!" says Natasha.
The pair started agility classes in April of 2009 and were hooked on the sport right away. Natasha's instructor encouraged her to lose weight so she could keep up with Lindy while competing in agility. It took about 18 months, but Lindy was her inspiration to lose 90 pounds.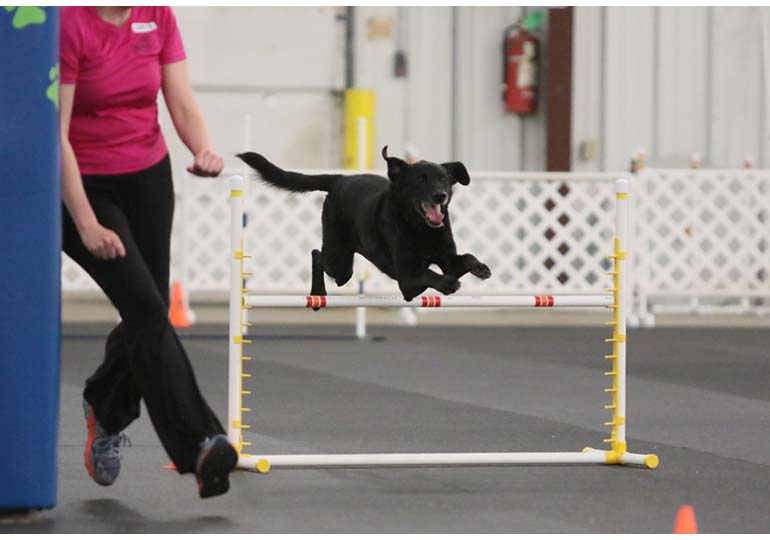 Once Natasha was running faster, their agility career took off. They worked on the PACH for 2 years. The final QQ needed was earned on December 11th, 2016 in Wichita Falls, TX. Their instructor asked for a championship as her 2016 Christmas present from Lindy and Natasha, and they were determined to deliver. They qualified for 2017 AKC national championship in October 2016, and were fortunate to be able to attend. "Lindy has been a life-changing decision and I am thankful for her every day!"