Drafting, or carting, is a sport most commonly associated with large draft breeds like Bernese Mountain Dogs and Greater Swiss Mountain Dogs. But all breeds can compete in the sport – and many dogs enjoy pulling their own weight plus!
Former shelter dog Dino, formally known as Woodacre's Court Jester, recently became the first mixed-breed dog to earn the Open Draft title with the Bernese Mountain Dog Club.
"Weighing in at 36 pounds, he pulled 60 pounds in the half-mile long freight haul and was required to do his stays with me out of sight," said his owner and trainer Jackie Phillips of San Leandro, CA.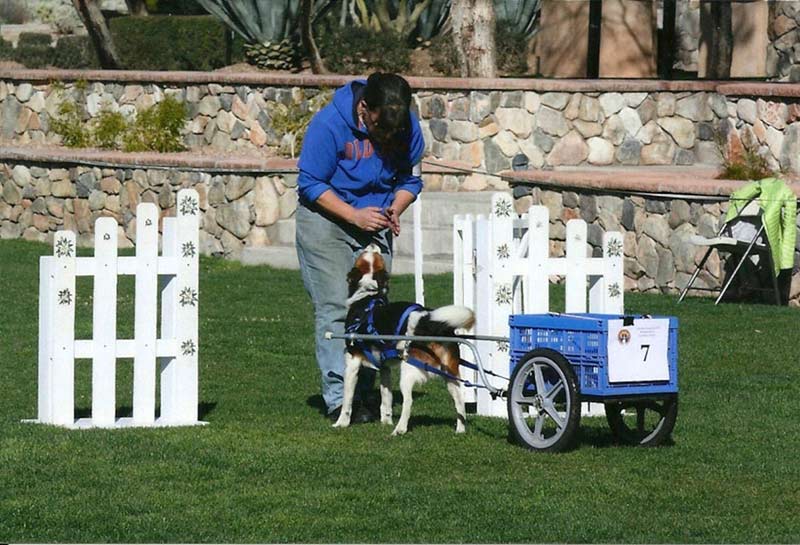 Dino is also the first All-American Dog to earn the AKC Rally Advanced Excellent (RAE) and holds the AKC Obedience title of Utility Dog (UD). He also was the first All-American Dog to earn the Novice level drafting title.
"We will continue to work on the Master Dog Drafting Title, which is five Open legs. We are going to another weekend of draft tests in Southern California in April," Phillips said.
Dino is a member of the AKC Canine Partners program for all dogs, including rescues and mixed-breeds.