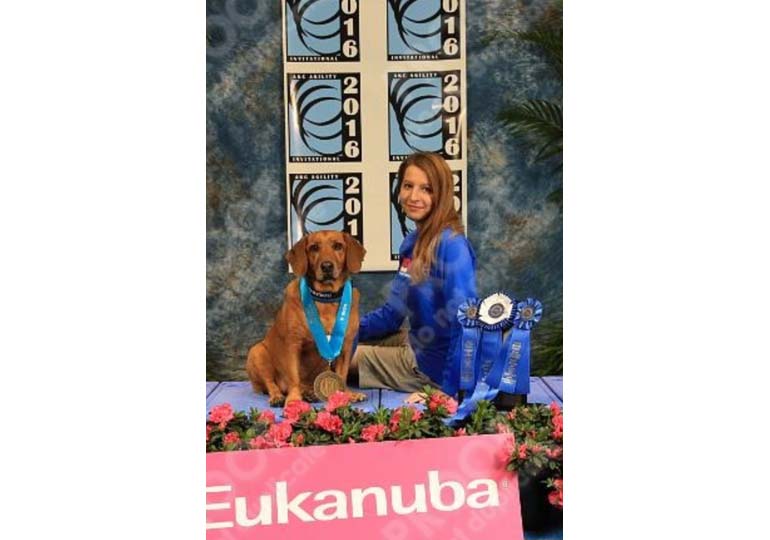 The Road to Orlando: All-American Dogs at AKC Junior Agility Competition
The AKC Junior Agility Competition and AKC Junior Classic will be held Dec. 15 as part of the AKC Agility Invitational and AKC Obedience Classic in Orlando, FL. Young people get the opportunity to compete with their dogs in a national setting. We will be spotlighting youth who are competing with All-American Dogs in the AKC Canine Partners program in weeks leading up the big events.
Name: Martin's Lola
Call Name: Lola
Age: 8 years
Gender: Female
Jump Height Division: 12 inches
Junior Handler: Tasha Martin, age 17
Hometown: Schertz, TX
Tasha Martin is 17 years old and has been training and competing in agility for three years. She and Lola are from Schertz, TX, near San Antonio. They train with Discovery 4H in Guadalupe County. They won Junior Superior High-in-Trial at the 2016 AKC Junior Agility Competition. Lola is a rescue dog from Panama City, FL. In Orlando, they will be competing in agility, rally and obedience.