This summer, Hulk traveled with Cecilia to Disney World in Florida and even though he is only 11 months old, he took the entire trip in stride, even seeing Mickey Mouse.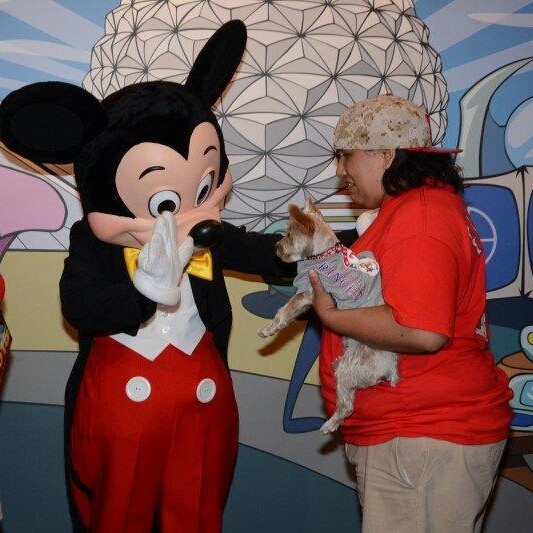 "When we first adopted Hulk, I had no clue how much he would change our lives.  I have never owned any kind of animal, but because of health issues Hulk came into our lives," Cecilia said.
"He has such a big heart and takes good care of me.  He has become a big part of our lives."
Most amusement parks, including Disney World, are closed to dogs, with the exception of service animals, but they often have kennels on site so your pet can be boarded and cared for while you enjoy the park.
Hulk is a member of the AKC Canine Partners program for all dogs, including mixed-breeds and rescues.