He was the last of nine puppies to be adopted from the litter at 8 weeks of age when he went home with Charleata Carter.
"Sebastian has always been happy, relaxed, smart, and friendly with almost every human and animal he meets,  and he is always eager to try something new," Charleata said.
Her friends took her to watch a class at the Little Rock Dog Training Club and tried to convince her to enroll Sebastian in a class.
" I wasn't convinced but he took a puppy class and loved it," she said. "He got so excited every time he entered the training building that we kept taking obedience classes and took a few years of agility too."
After moving to Greensboro, NC, Charleata became a member of the Carolina Dog Training Club and, with some encouragement from members, started showing in 2010 in AKC events through the AKC Canine Partners program for mixed-breeds and rescues.
"Taking him to classes and eventually showing gave me some one-on-one time with him and a break from the long work week — plus it put a big smile on his face!" she said.
Sebastian first obtained his AKC Canine Good Citizen award in 2008, then obtained the AKC Obedience titles of Companion Dog in March 2011 and Companion Dog Excellent in 2013. Most  recently he has been competing in AKC Rally and has earned all the way through the AKC Rally Excellent title, which he completed in March 2015.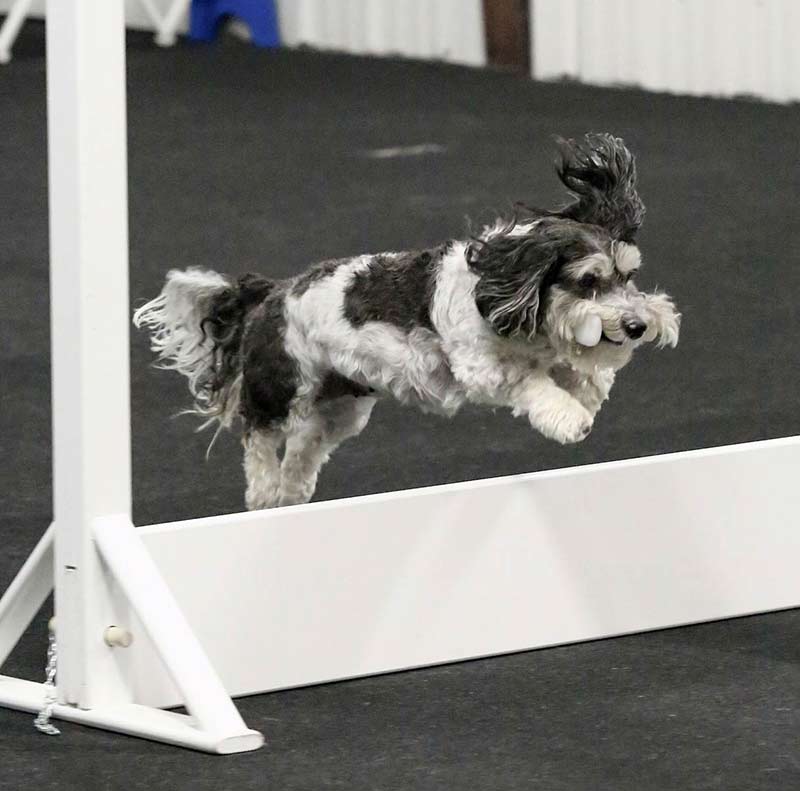 "His hobbies and interests include hiking on the trails, practicing agility in the back yard, taking classes, playing with dog friends, learning anything new, and sleeping on his back. He is a happy, wonderful and smart companion, and I have great fun spending time with him! He continues to teach me new things and be everything I hoped for and more!"