The American Kennel Club (AKC®) honored recipients of the AKC® Lifetime Achievement Awards at the annual Delegates Meeting Luncheon, in conjunction with the AKC National Championship presented by Royal Canin in Orlando, Florida. The winners received an engraved silver Revere bowl. A larger Tiffany and Co. bowl, engraved with the names of all recipients past and present, will remain on permanent display at the AKC® Headquarters in New York City.
The AKC® Lifetime Achievement Awards were created to honor those individuals who have made outstanding contributions to the sport of purebred dogs on a national level. The recipients were selected by votes cast by AKC® member clubs for nominees in each of the following categories: Conformation, Companion Events and Performance.
Conformation: Patricia W. Laurans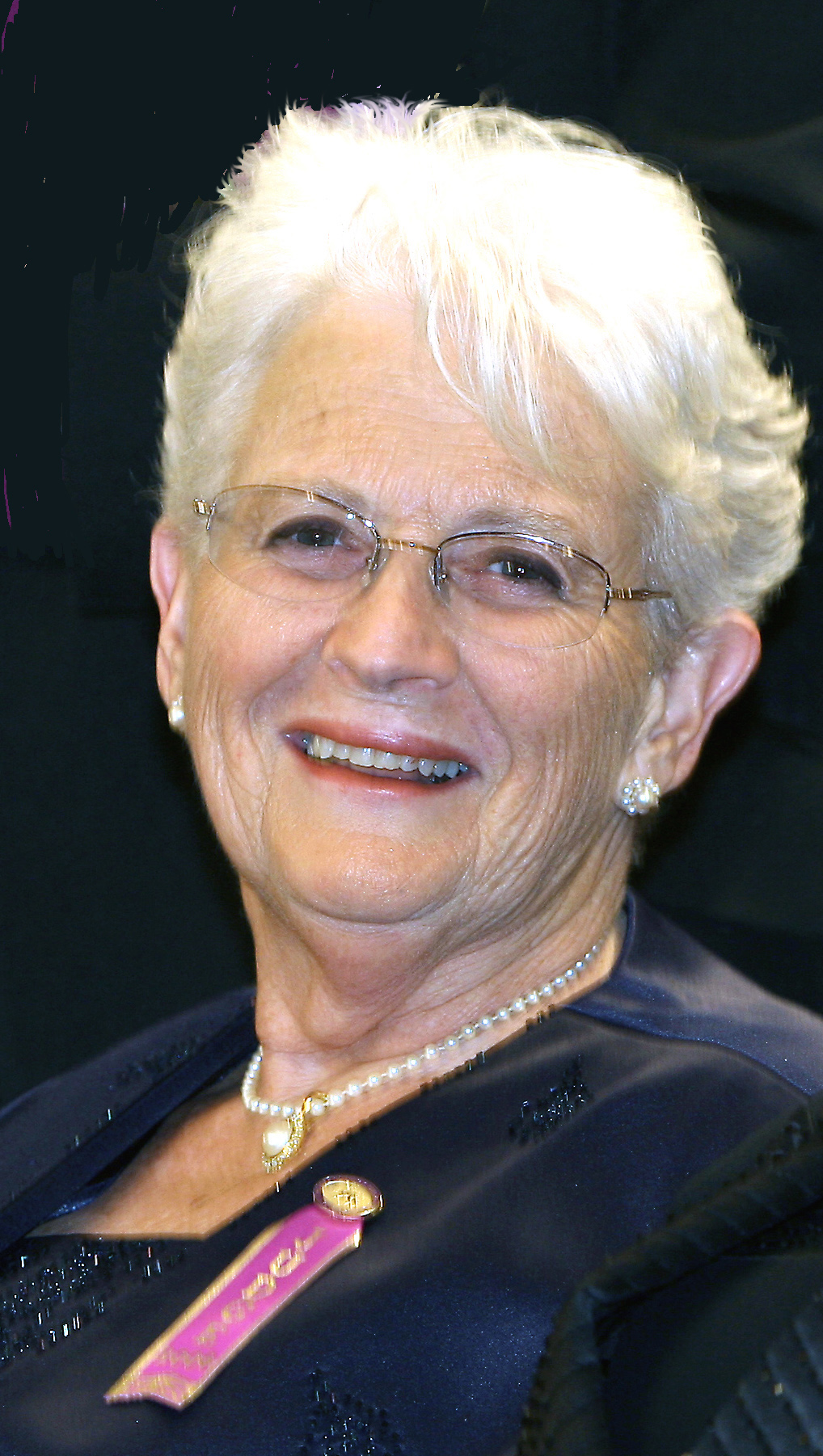 Patricia W. Laurans, of Newtown, Connecticut, has been active in dogs for over 50 years as an exhibitor, all-breed handler and breeder of Best in Show, National Specialty winning and top producing German Wirehaired Pointers.
She has served as Delegate for the German Wirehaired Pointer Club of America for over 30 years. During that time she was elected to the AKC Board of Directors and started an AKC Breeders Education program and helped establish the Junior Scholarship program.
When Pat left the Board of Directors in 2000 she was elected to the Parent Club Committee and has served as its Chairperson from 2000 to the present. During this tenure she helped establish the Parent Club Conference Program and chaired three National Parent Club Conferences. In 2013 she helped establish the AKC Reunite Pet Disaster Trailer Program and serves as its co-chairman.
Pat is a founder and a Vice President of Take The Lead, a charitable organization that assists individuals in the sport of dogs who have terminal or life threatening illnesses as well as those experiencing emergencies such as floods, fires or accidents.
Pat judges four and a half groups and loves doing it. She has judged on five continents and across the United States and Canada, including numerous National Specialties. At the AKC National Championship Show and the Westminster Kennel Club Show she has judged many breeds, five Groups, two Junior Finals and one Best Bred by Exhibitor in Show.
When Pat got the call telling her about this nomination she was shocked and delighted, most importantly tremendously honored. She is very happy to be included with two great dog men who have contributed so much – Tom Bradley and David Merriam.
Companion Events: Elizabeth Chase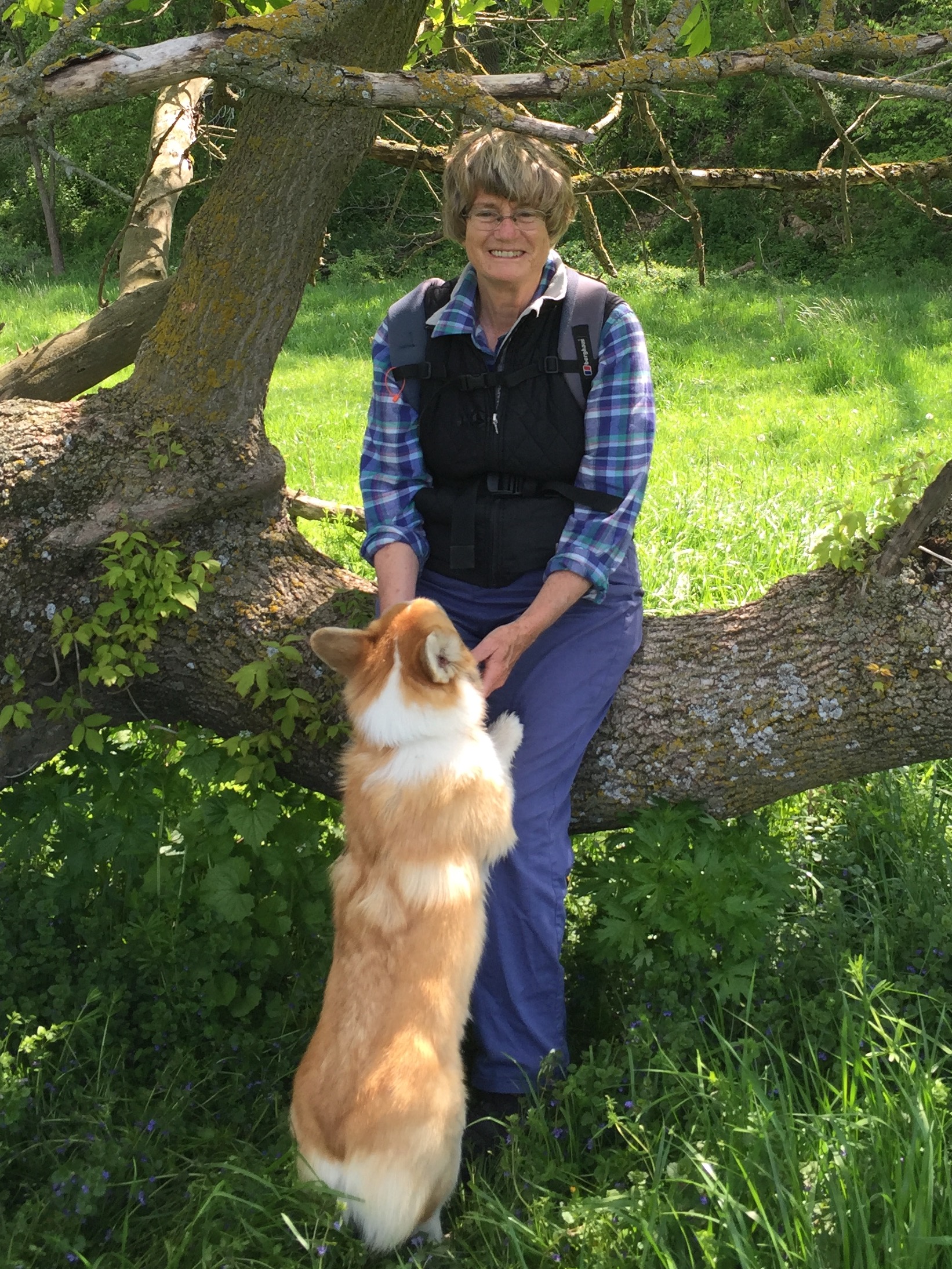 Elizabeth (Tibby) Chase, of Monson, Massachusetts, desperately wanted a Welsh pony as a child, but her sensible parents presented her with a Pembroke Welsh Corgi. This little dog introduced Tibby to the challenging world of dog training and was her first high in trial dog in 1961. She has been involved with dogs, dog training and Corgis ever since.
While obedience is her first love, Tibby has successfully trained and shown dogs in rally, tracking, agility, herding, and conformation. One 'special' Pembroke, "Tyler", Ch. Heronsway Free Style UDT ROMX, is one of a few obedience titled dogs to win the breed at Westminster. In very limited breeding, Tibby produced several Pembroke champions and others that excelled in obedience, herding and agility.
She is active in several all-breed, Corgi specialty, tracking, agility and obedience clubs. For 40+years, Tibby has taught obedience, puppy, CGC and therapy classes. As a 4H leader for 20 years, she helped many young people learn about dogs and continues to support the program. Tibby also volunteers as an AKC Canine Ambassador in local schools and participates in the Bright Spot Therapy dog program.
Tibby has judged AKC obedience since 1990 and Rally since 2006. As a judge, she sees her role as upholding AKC standards while infusing her assignment with encouragement and kindness. She wants each exhibitor, no matter what their breed, to take joy in their achievement. She finds it sad when people say their dog is not an obedience breed. All dogs can be obedience dogs. Obedience training is the backbone of all dog sports and responsible dog ownership, creating essential communication tools between dogs and their owners. Tibby is honored to have been involved with this great sport that has given her so much.
Performance: Jim Campbell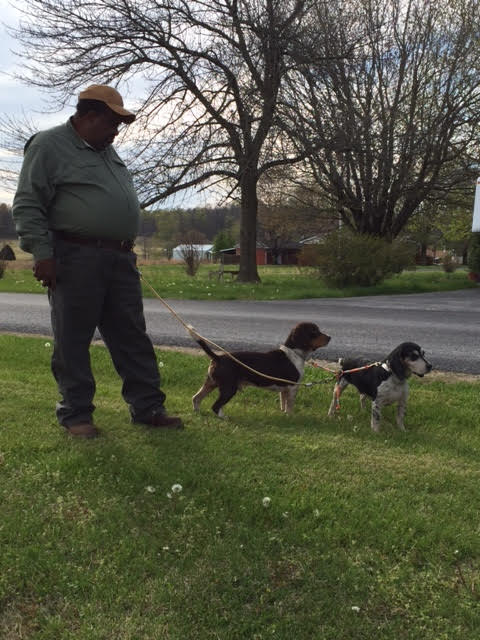 Jim Campbell, of Marrero, Louisiana, grew up in in rural Mississippi in the 1950's and 60's. Rabbit hunting with grade beagles instilled in him a love for the sport. In 1978 he got his first AKC registered beagles. After moving to New Orleans he met Maurice Ellis, Rannie Ladner and Tommy Moffet. Jim gives credit to them for teaching him what to look for in a hound and how to condition them. His first good dog was Jazztown T-Beau, who had a great nose, outstanding line control and check work that set the standard for what he looks for in a dog to this day.
Jim has bred many worthy hounds over the years, seven of which finished as AKC field champions. He finished four field champions himself, two of which went on to win the AKC SPO Nationals. FC JO's Hustler won the Southern States Championship twice. FC Huff's Riverland Charter won the SPO Nationals in 2007, and to date has produced six field champions. Jim also owned Tommy's Talking Deacon and Blue Ann. The latest field champion that he finished is FC JO's Shaq.
Jim has served as Secretary/Treasurer and Field Trial Secretary for Tchopitoulas Beagle Club. He is a past member of several other beagle clubs including Great Southern, South Mississippi, Houma, Ponchartrain, Acadiana and Choctaw. He served as President and Vice-President of the AKC SPO Nationals for four years. Jim is a member of the Southern States Beaglers Hall of Fame and currently serves on the Beagle Advisory Committee (BAC) with AKC.
Jim has earned the respect of his fellow beaglers as a serious competitor, a leader, and someone who is always there to help.