AKC National Obedience Championship
TULSA, OK - MARCH 19-20, 2016
CENTRAL PARK HALL AT EXPO SQUARE
4145 East 21st Street
Tulsa, OK 74114
THIS EVENT IS BY INVITATION ONLY
INVITATIONS FOR THE AKC NATIONAL OBEDIENCE CHAMPIONSHIP WILL BE MAILED ON MONDAY, DECEMBER 28, 2015.
CRITERIA
The top 25 dogs are selected to attend the event based on Obedience Trial Championship (OTCH) points earned from December 1st, 2014 through November 30th, 2015. In addition, the top three dogs of each breed, ranked by OTCH points, will also be invited. If the number of dogs within a specific breed exceeds 30 dogs, then a ratio of that breed will be selected.
Additionally, from December 1, 2014 to November 30, 2015, dogs and handlers can compete at AKC Obedience Regional Events held throughout the United States, to be selected for the National Obedience Championship. See all the details regarding AKC Obedience Regional Events.
Information
We are pleased to announce the judges for the 2016 AKC National Obedience Championship.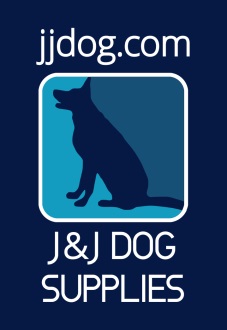 Mr. Christopher Cornell, Sequim, WA
Mr. Jerry Iermiero, Ormond Beach, FL
Mr. John Landis, Hellertown, PA
Mrs. Linda Mac Donald, West Salem, OH
Mr. David Maurer, Bedford, NH
Mr. Michael Piefer, Neosho, WI
Ms. Kathleen Walker, Flemington, NJ
Mrs. Carolyn Wray, Saint Helens, OR
1st Round Closing Date Friday, January 15, 2016 at 4:00 p.m. Eastern Time
Be "In The Know" - Opt-in to receive occasional text messages pertaining to the event.
News and Updates
March 8, 2016

2017 Companion Events National Championships Announced

The AKC Companion Events Department is excited to announce that the Georgia National Fairgrounds located in Perry, Georgia will be the location of the 2017 AKC Companion Events National Championships. Come join us March 24-26, 2017 for the National Agility Championship, National Obedience Championship and Rally National Championship.

National Agility Championship – March 24-26

Rally National Championship – March 24

National Obedience Championship – March 25-26

2016 National Obedience Championship

RV parking with full hookups are available at Expo Square.
Reservations may be made at www.exposquare.com (click on Facilities, then RV Park) or by calling (918) 744-1113, extension 2154.
National Obedience Championship Facebook Page