theChinese Shar-Pei
Independent, Loyal, Calm
Non Sporting Group
meet theChinese Shar-Pei
The Shar-Pei, like the Chow-Chow, has a blue-black tongue; these are the only two breeds featuring this characteristic.
Find out!
1992
The Chinese Shar-Pei was officially recognized by the AKC.
A Chinese Shar-Pei puppy who has been provided with proper exercise and training will mature into a first rate companion
---
Learn More
at aGlance
Energy & Size
medium ENERGY
&

medium size
AKC Dog Ranking
Most Popular Dog Breed
Personality
Steadfastly devoted to loved ones, but standoffish and lordly toward strangers.
Find a Puppy
Search for Chinese Shar-Pei puppies here
theBreed Standard
Embed the breed standard on your site.
Download the complete breed standard or club flier PDFs.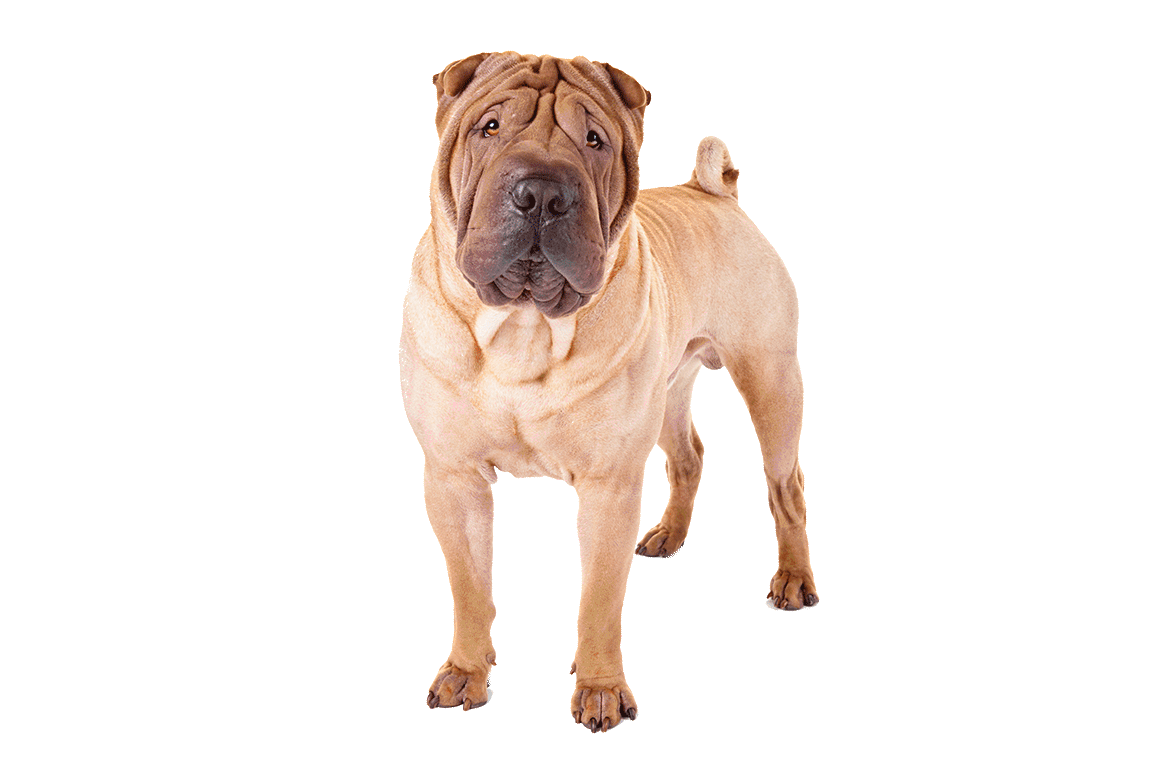 Learn More
theChinese Shar-Pei Community
Add My Dog
Upload your favorite Chinese Shar-Pei photos to Twitter or Instagram using the hashtag #akcChineseSharPei.
More Photos
Local Club
Find the Local Clubs in your area.
Meetups
Explore meetups.com and see all of the local Chinese Shar-Pei in your area.